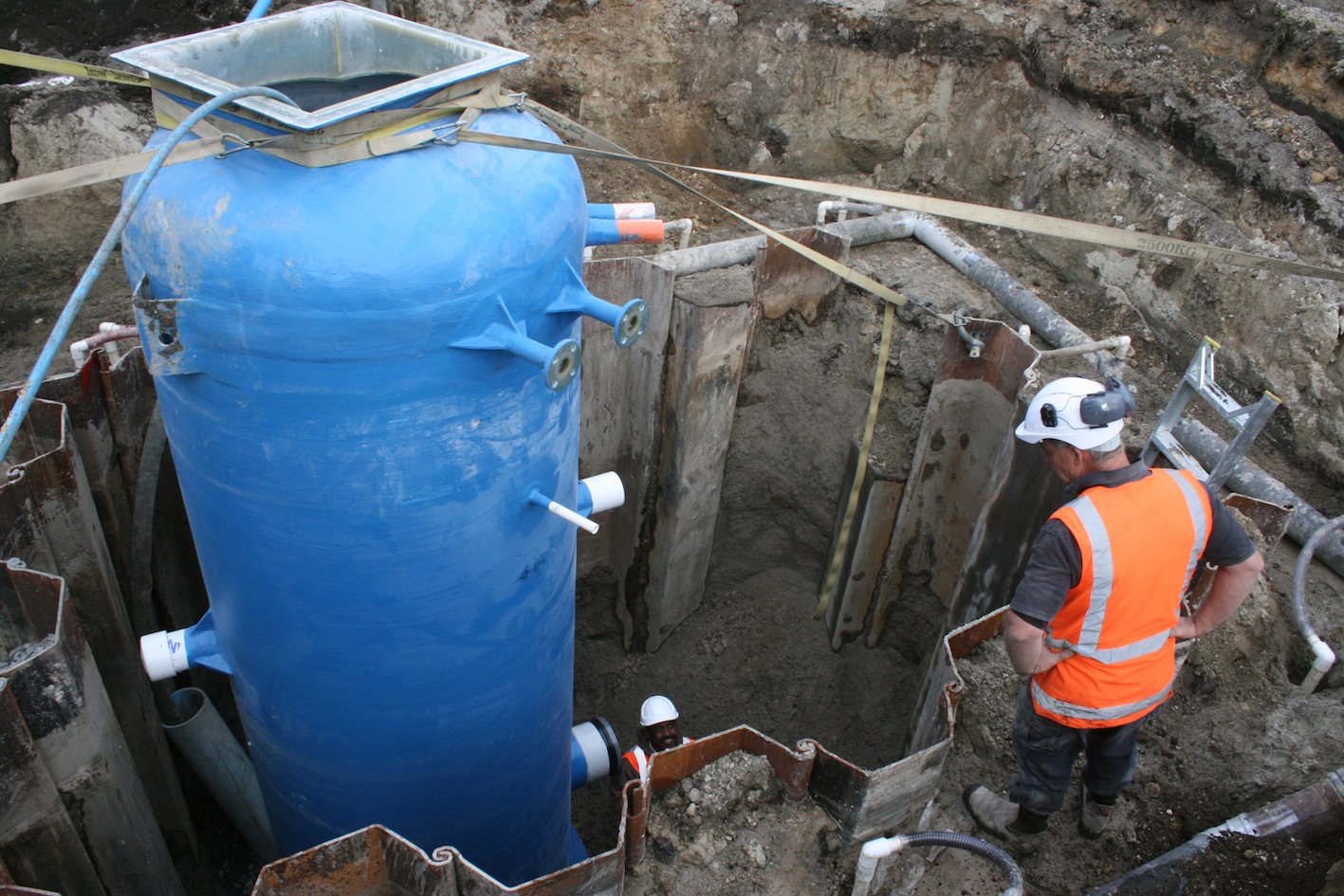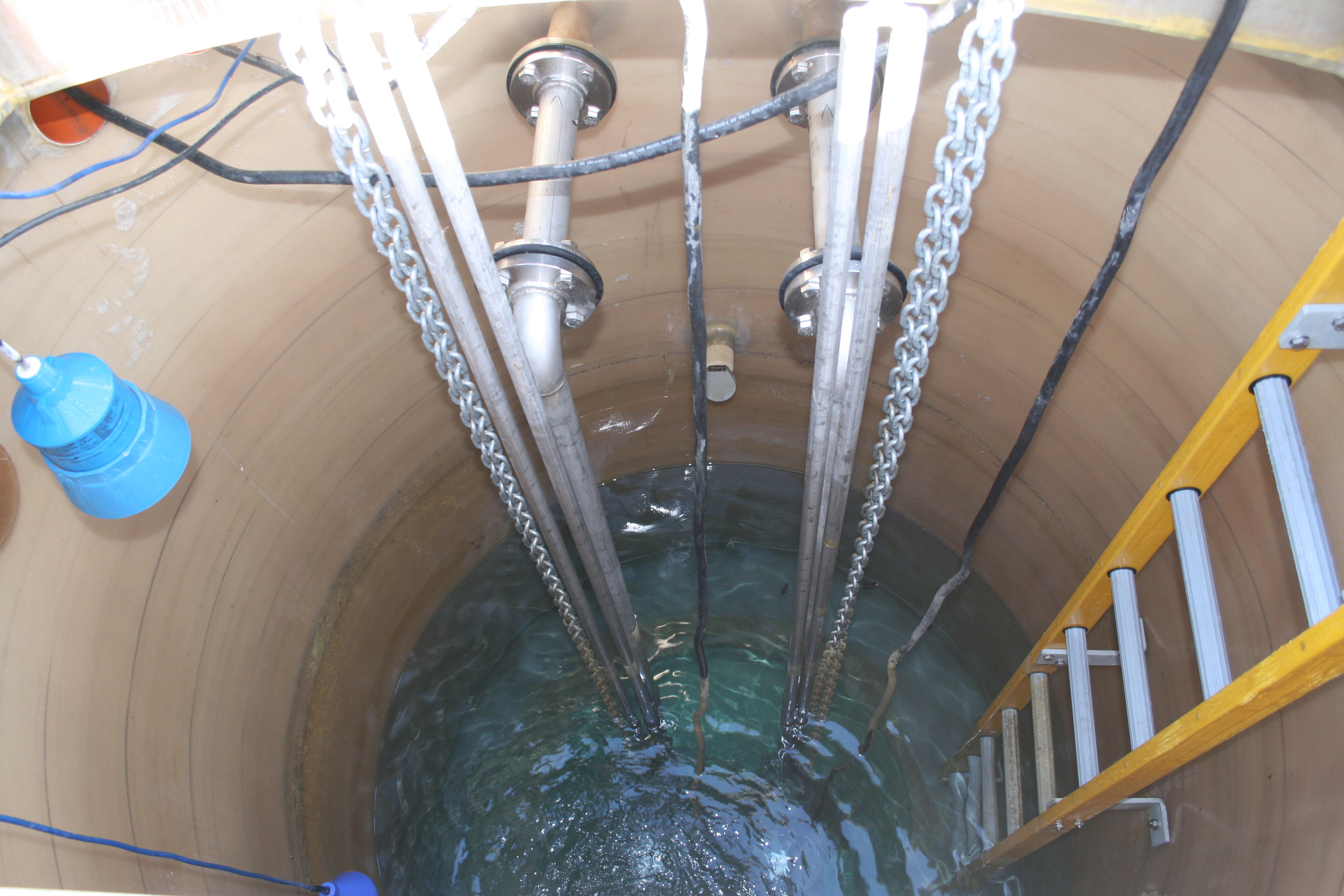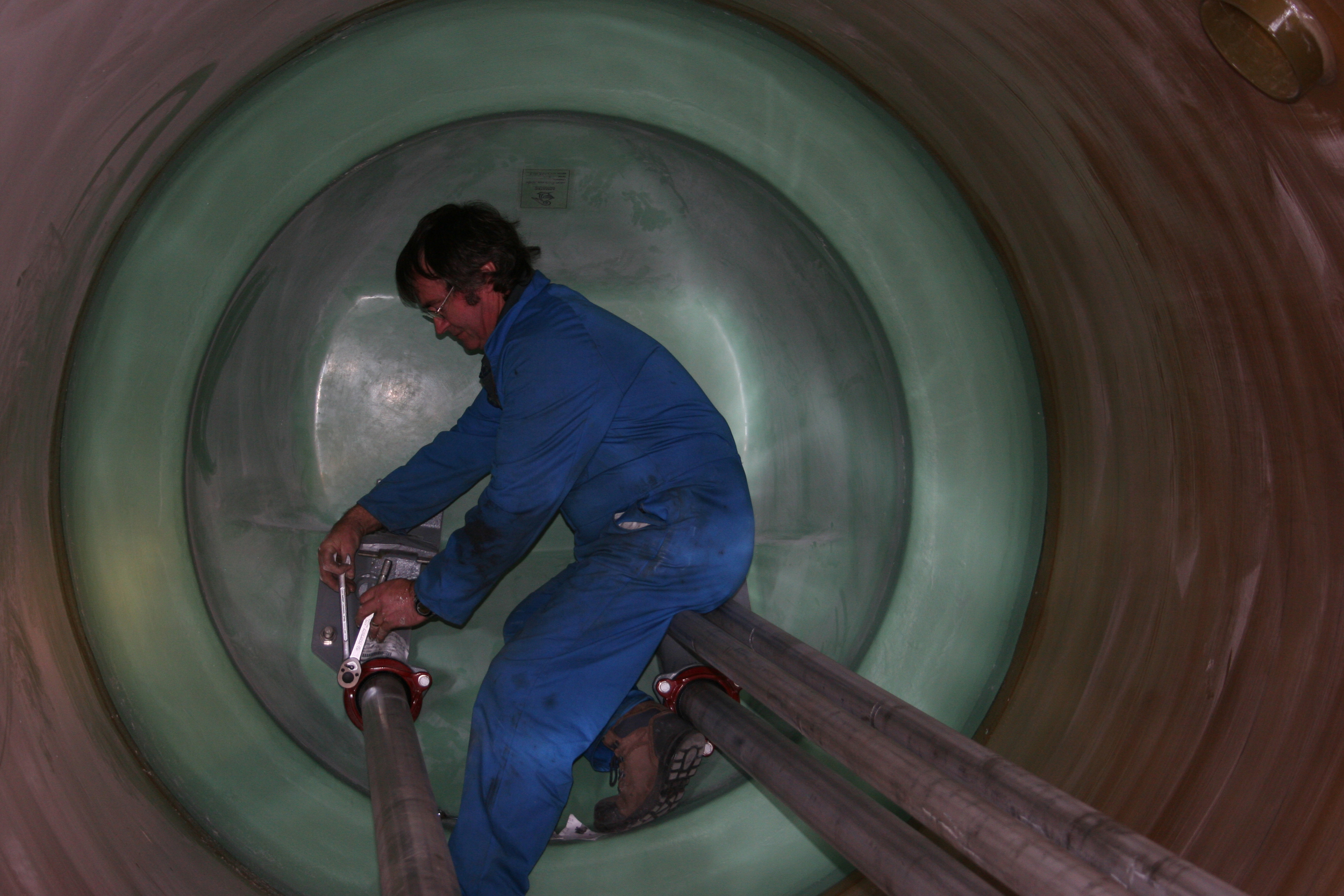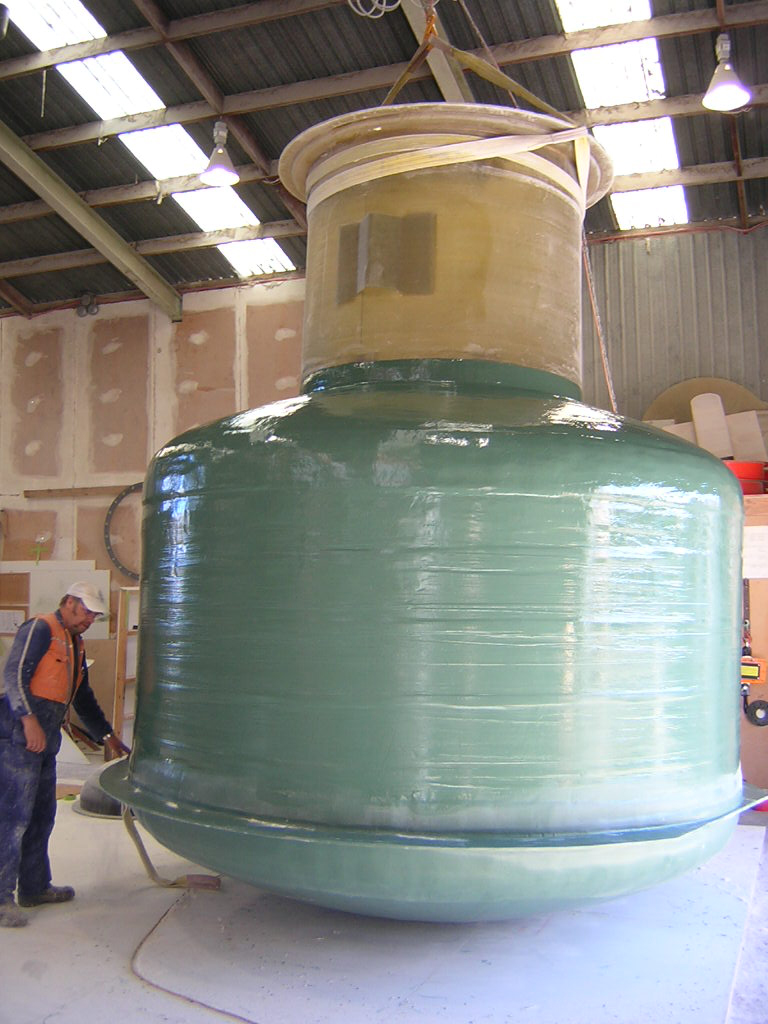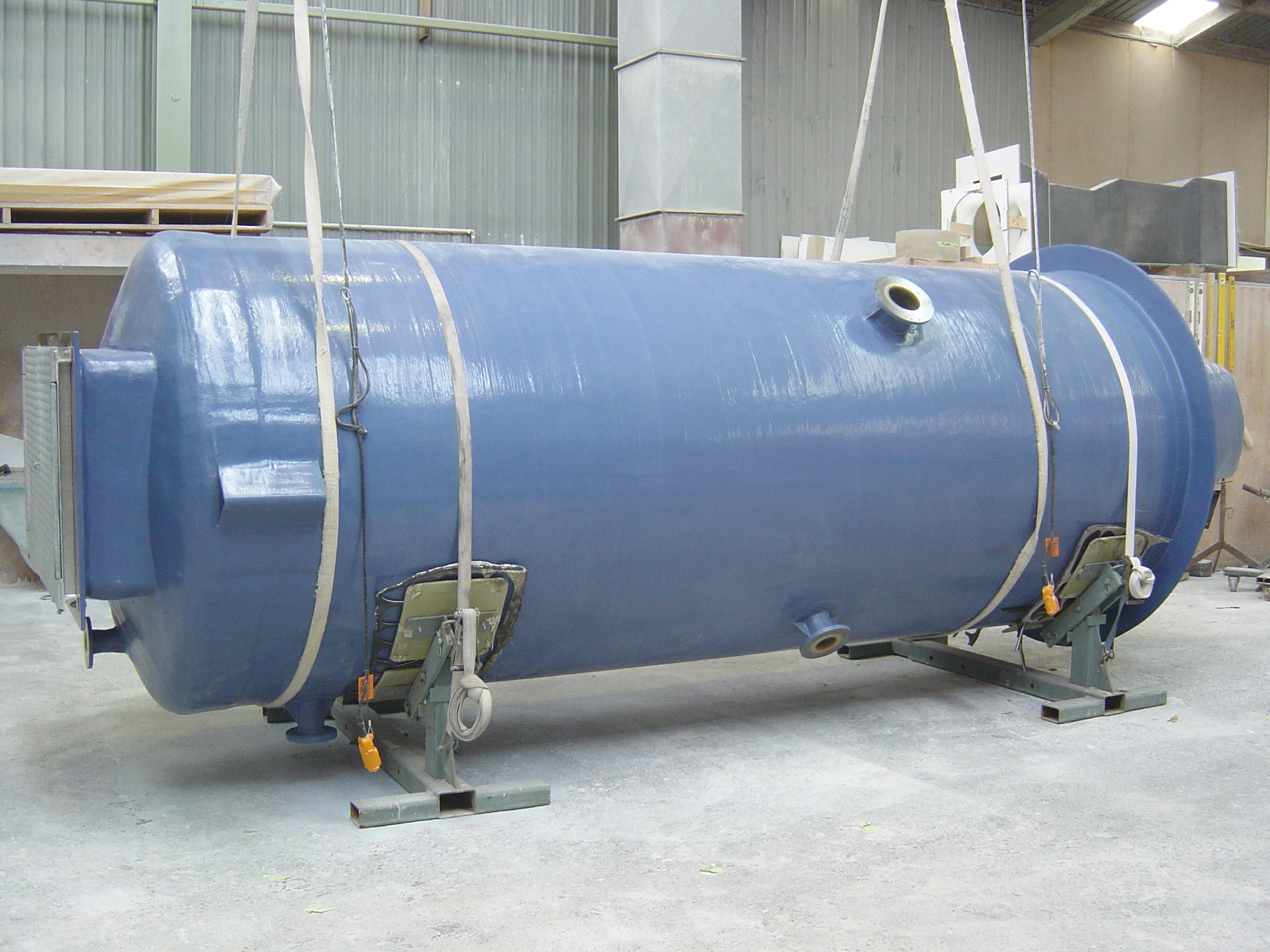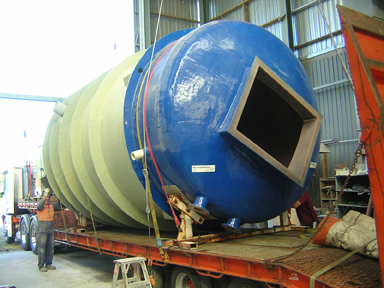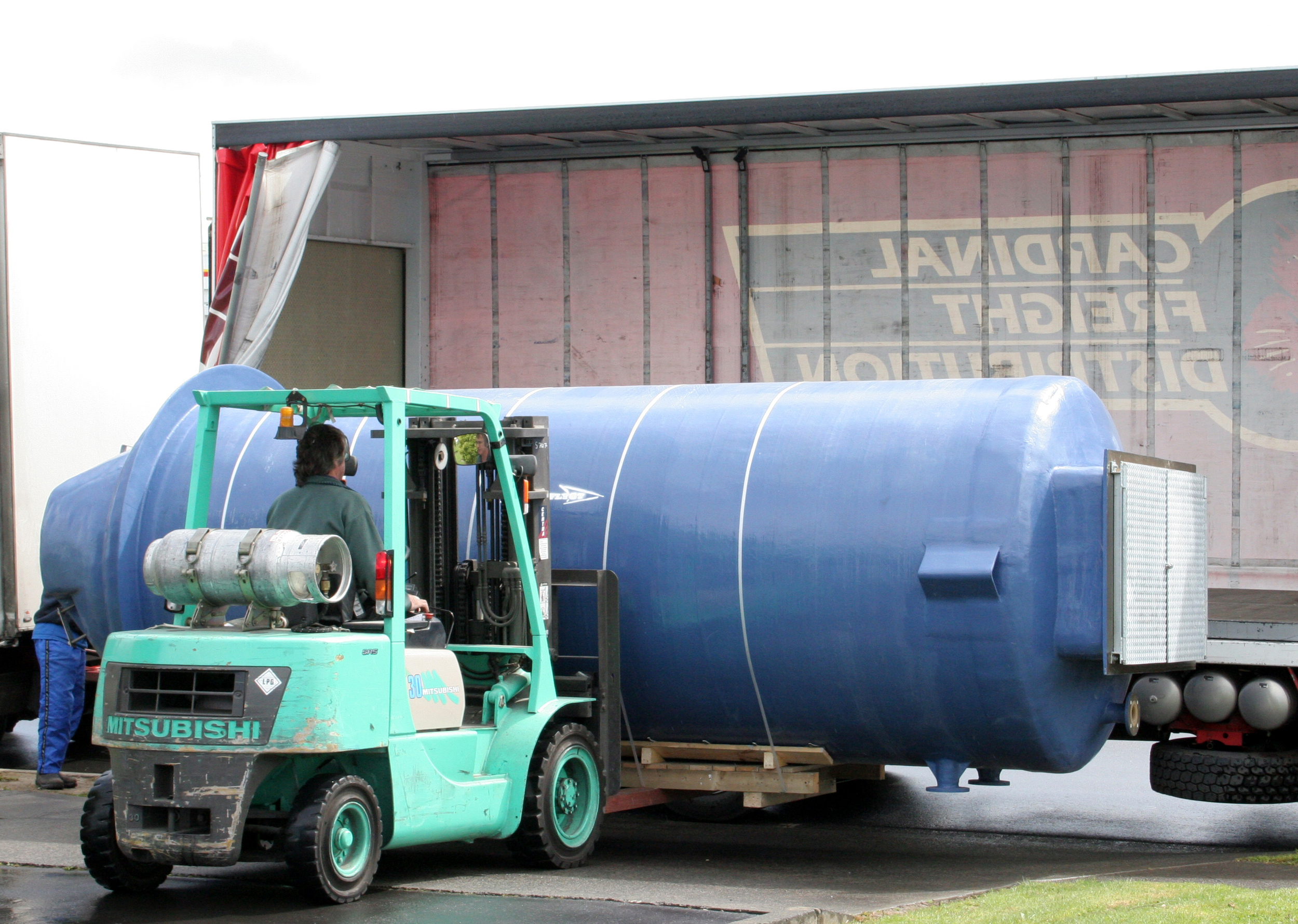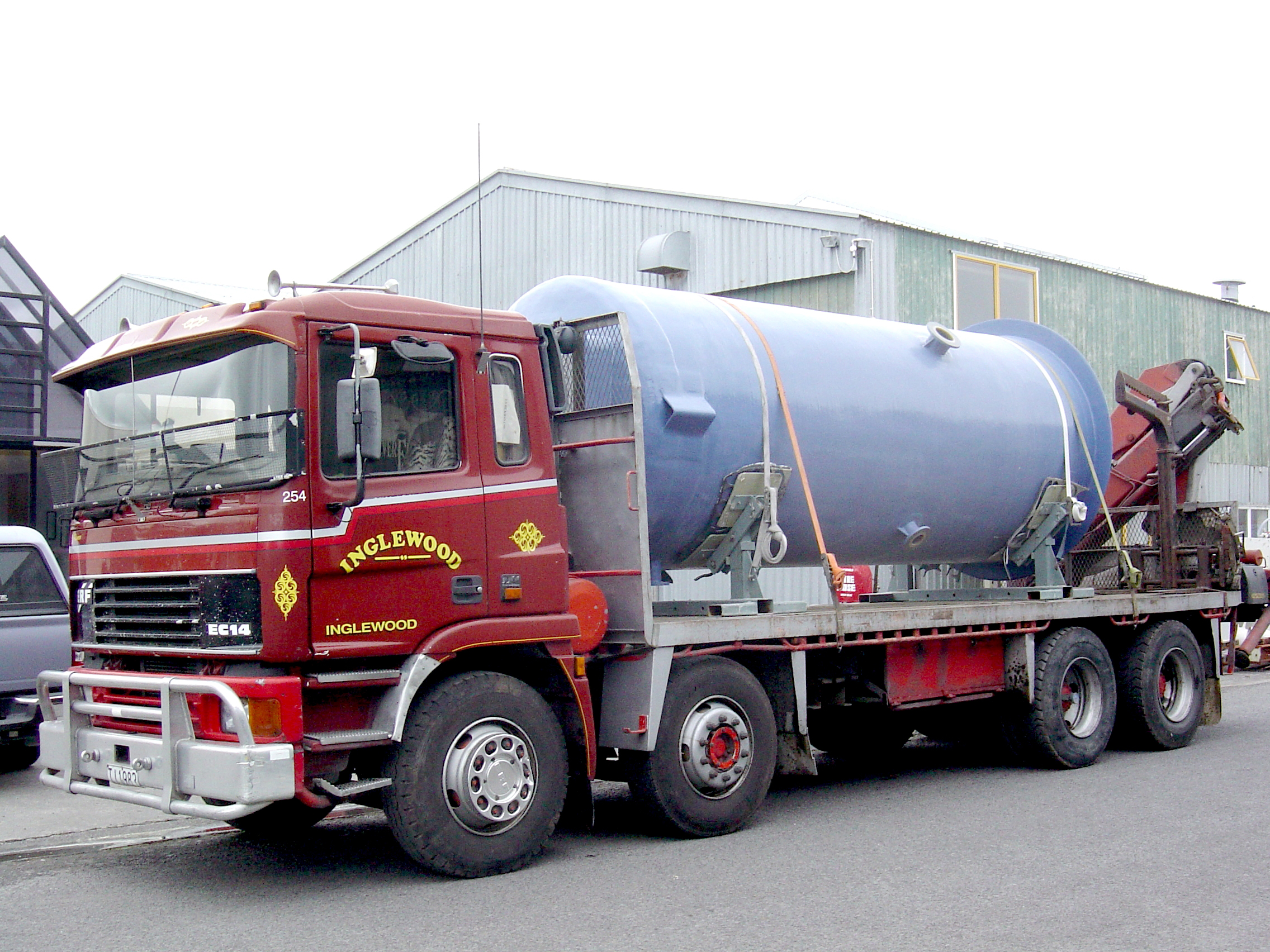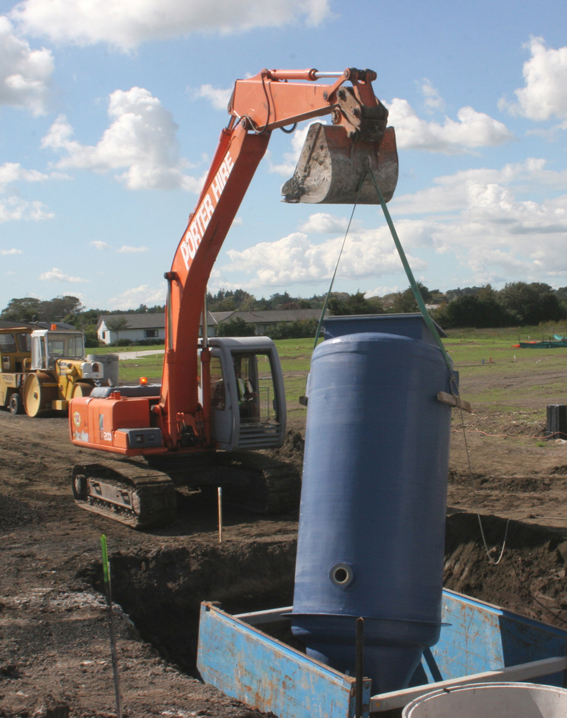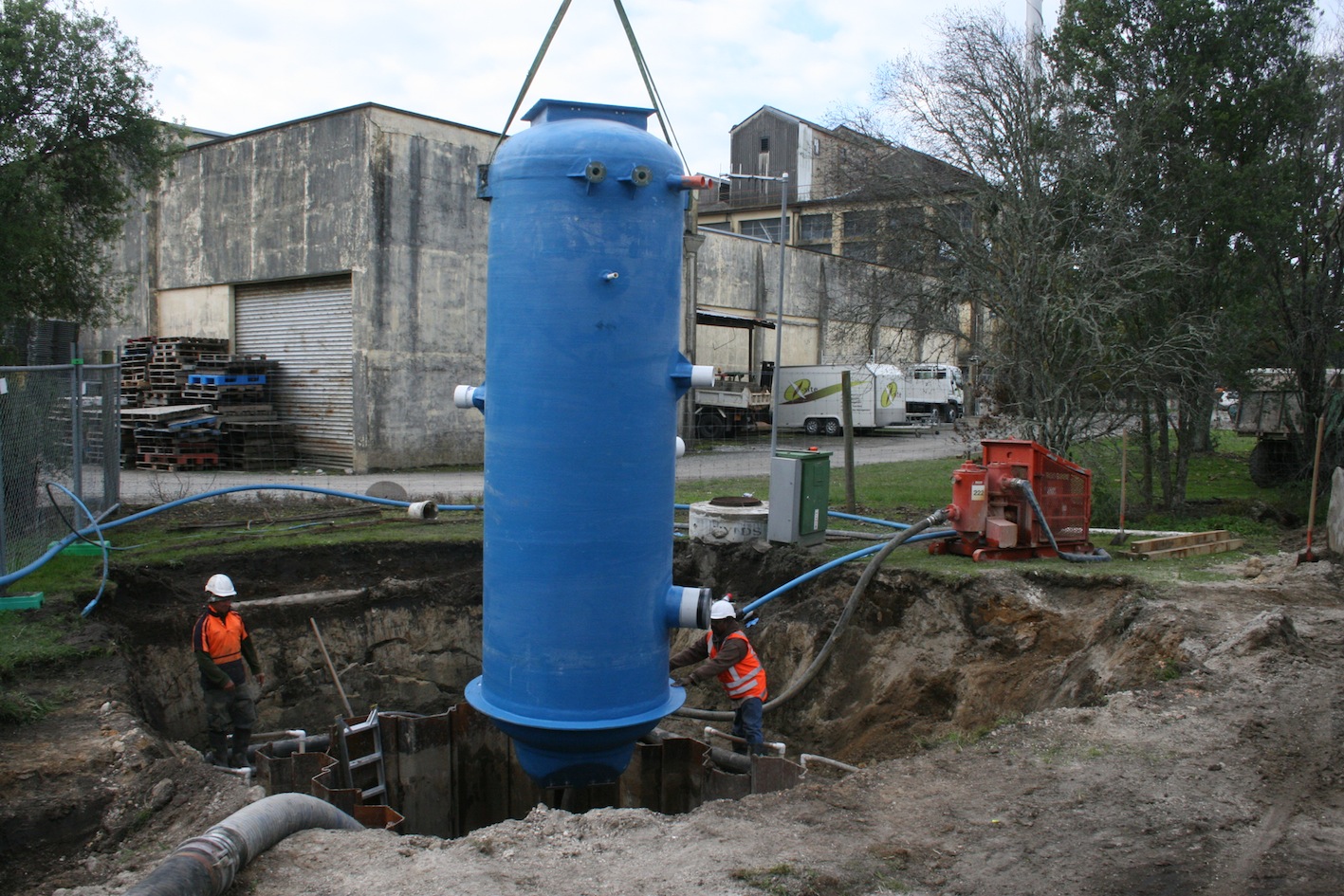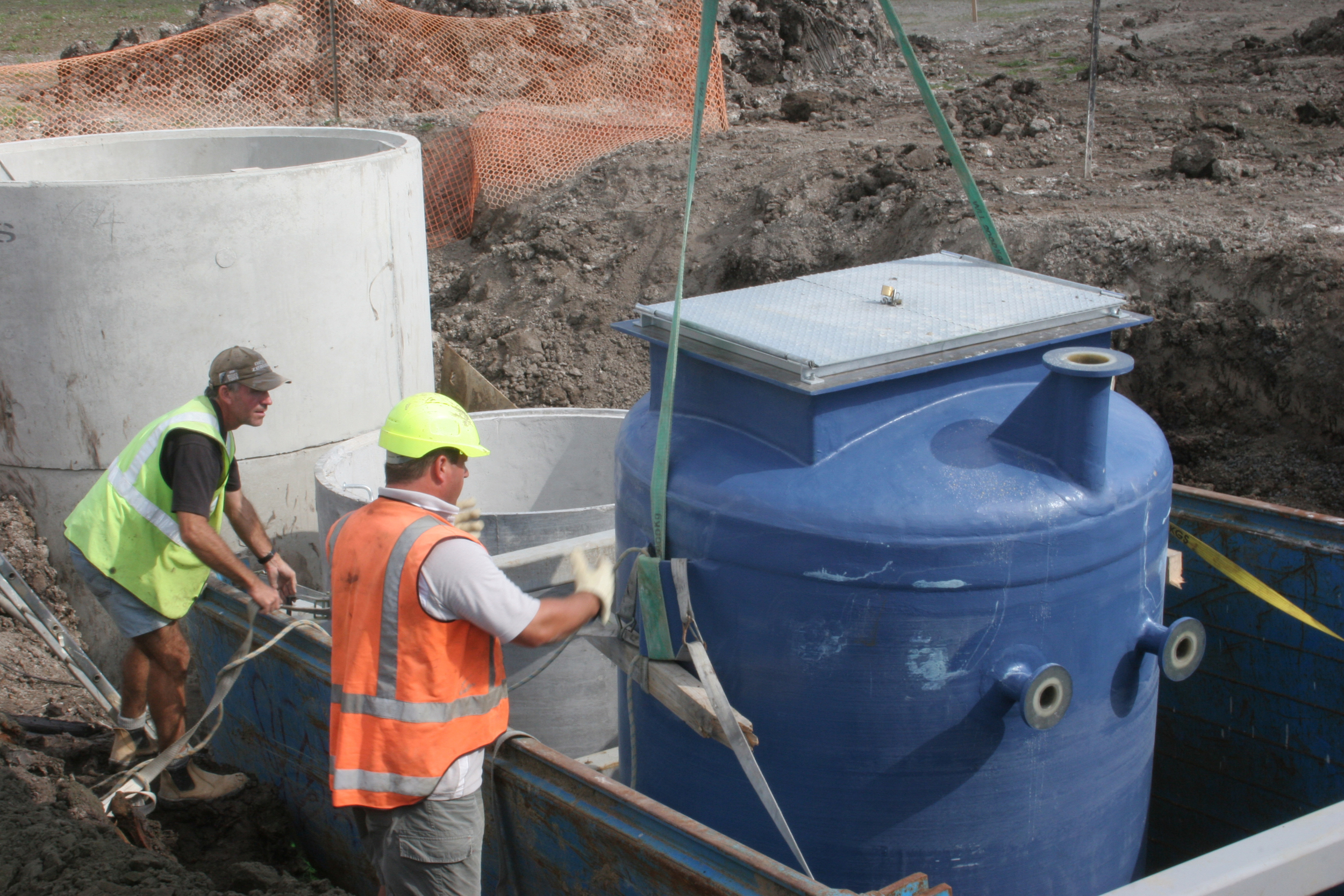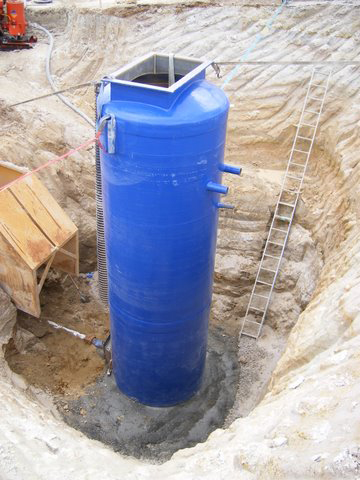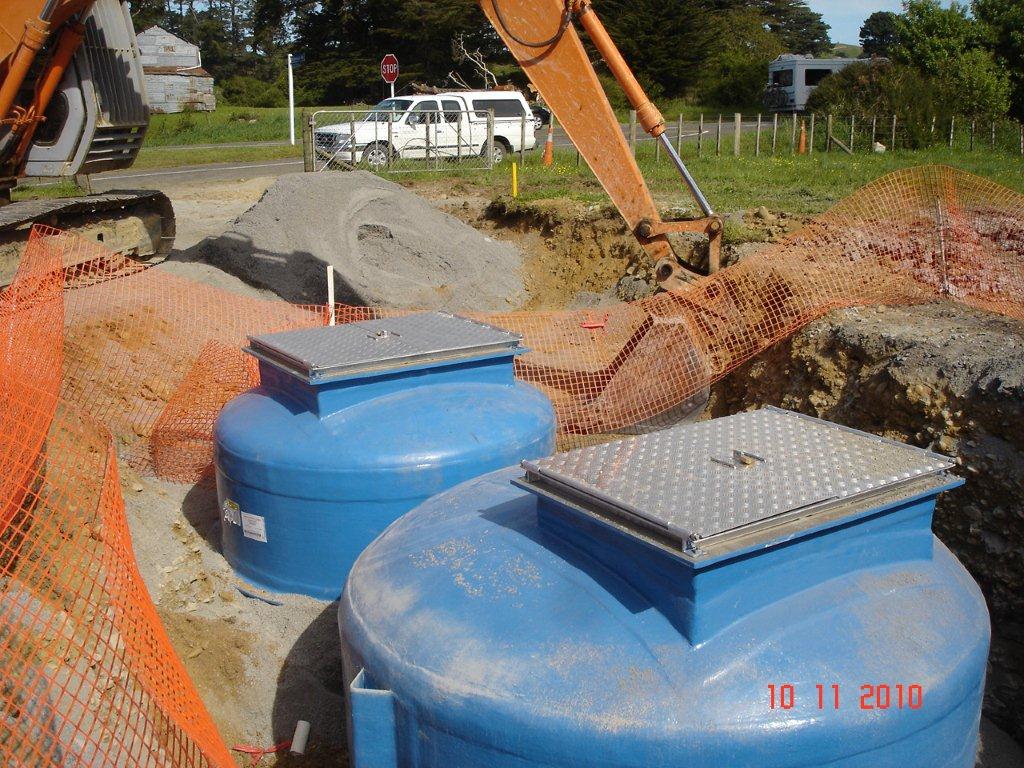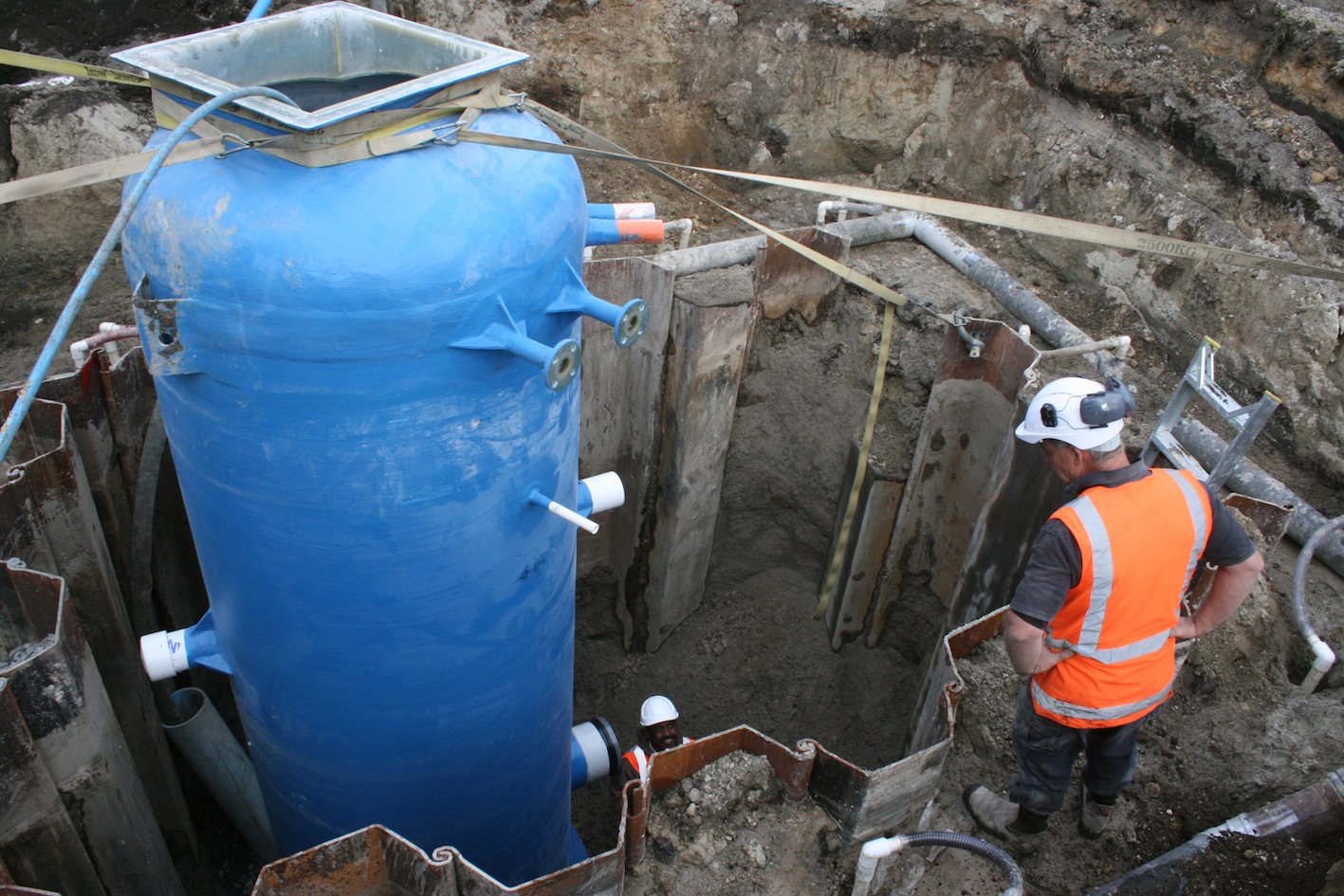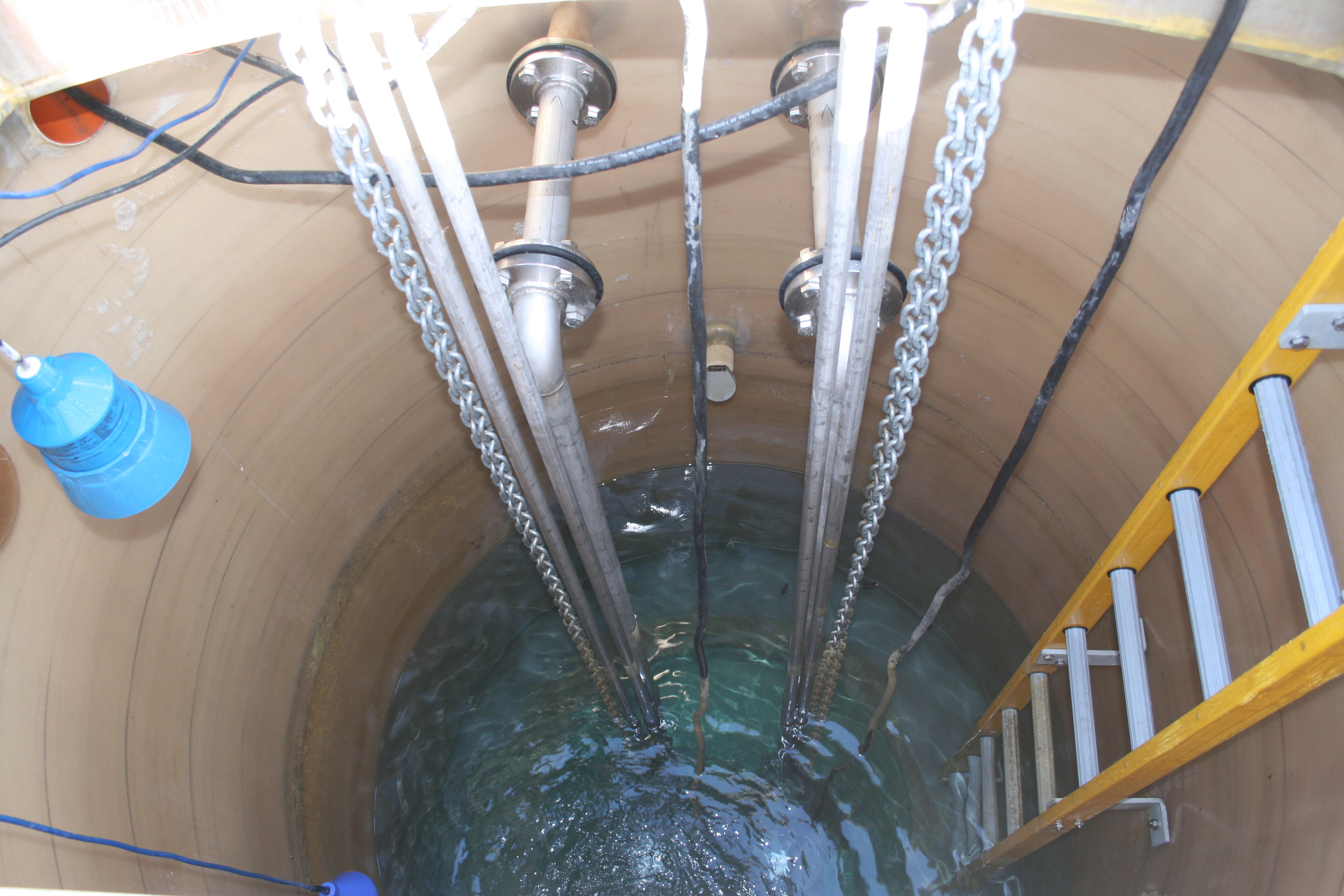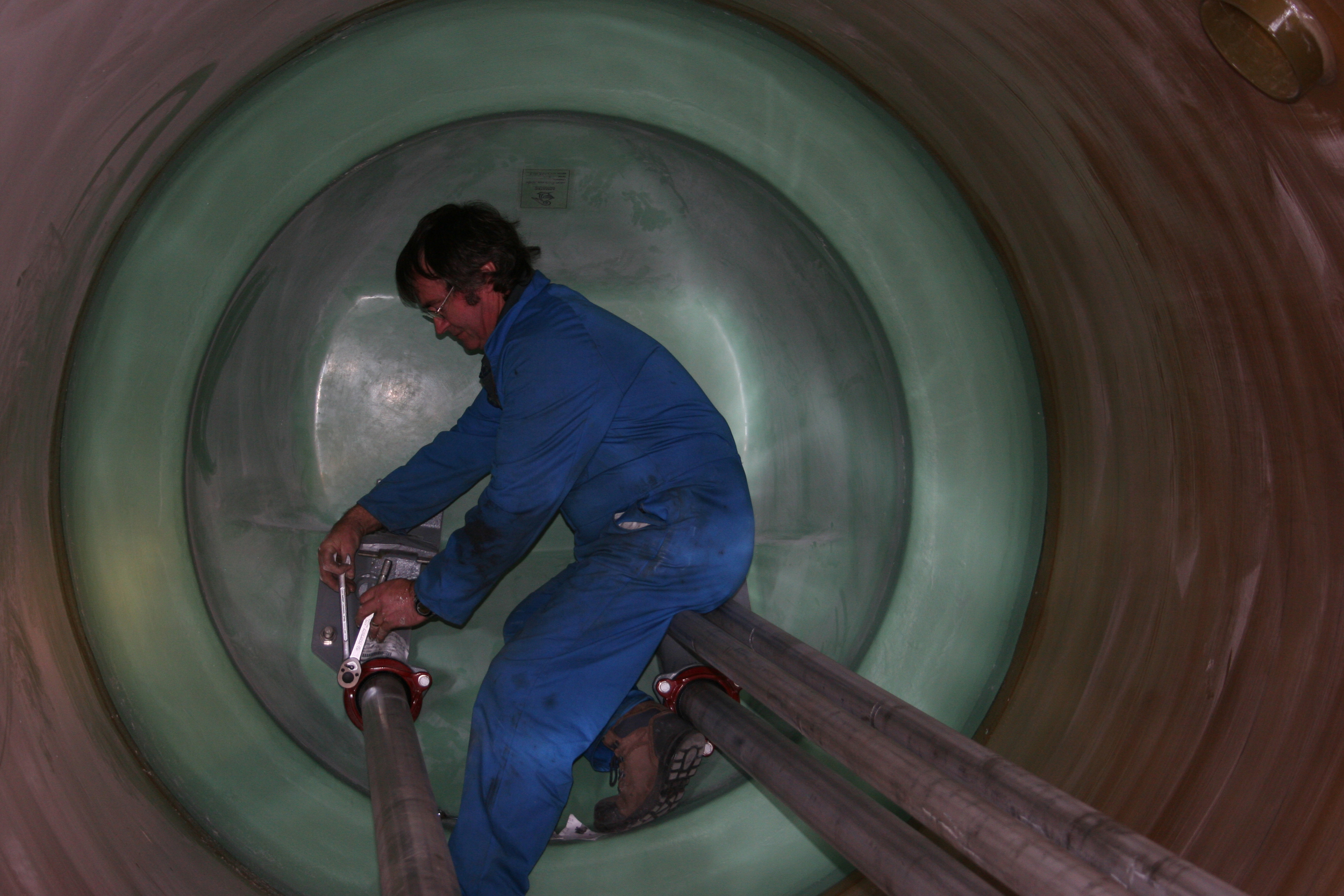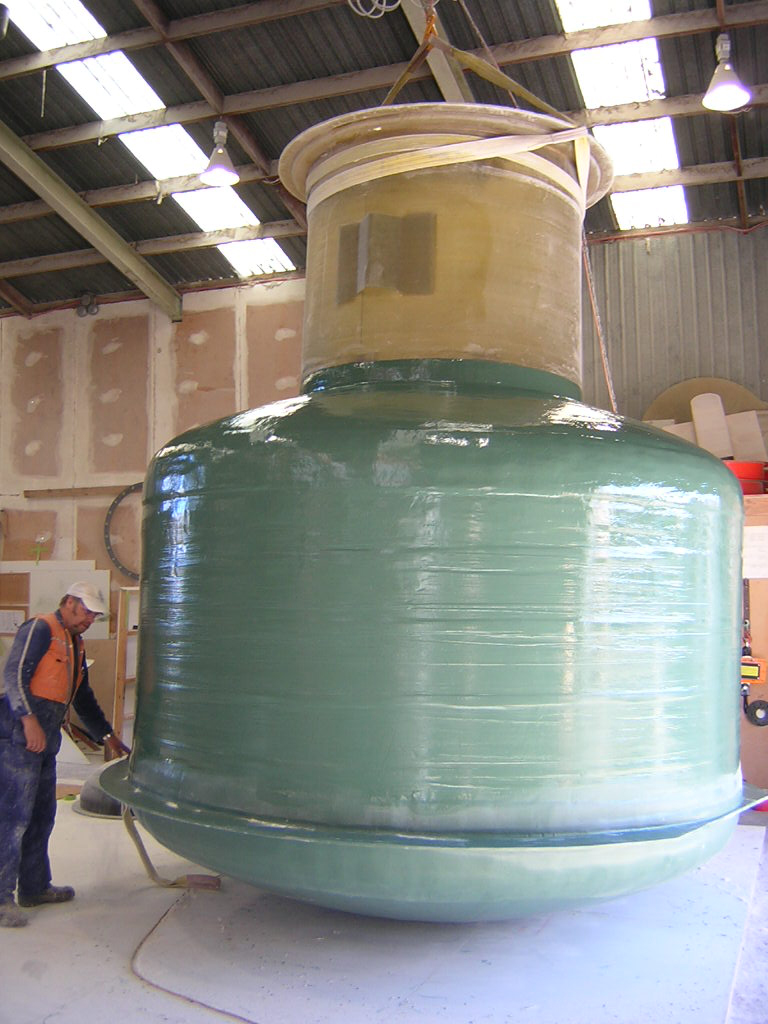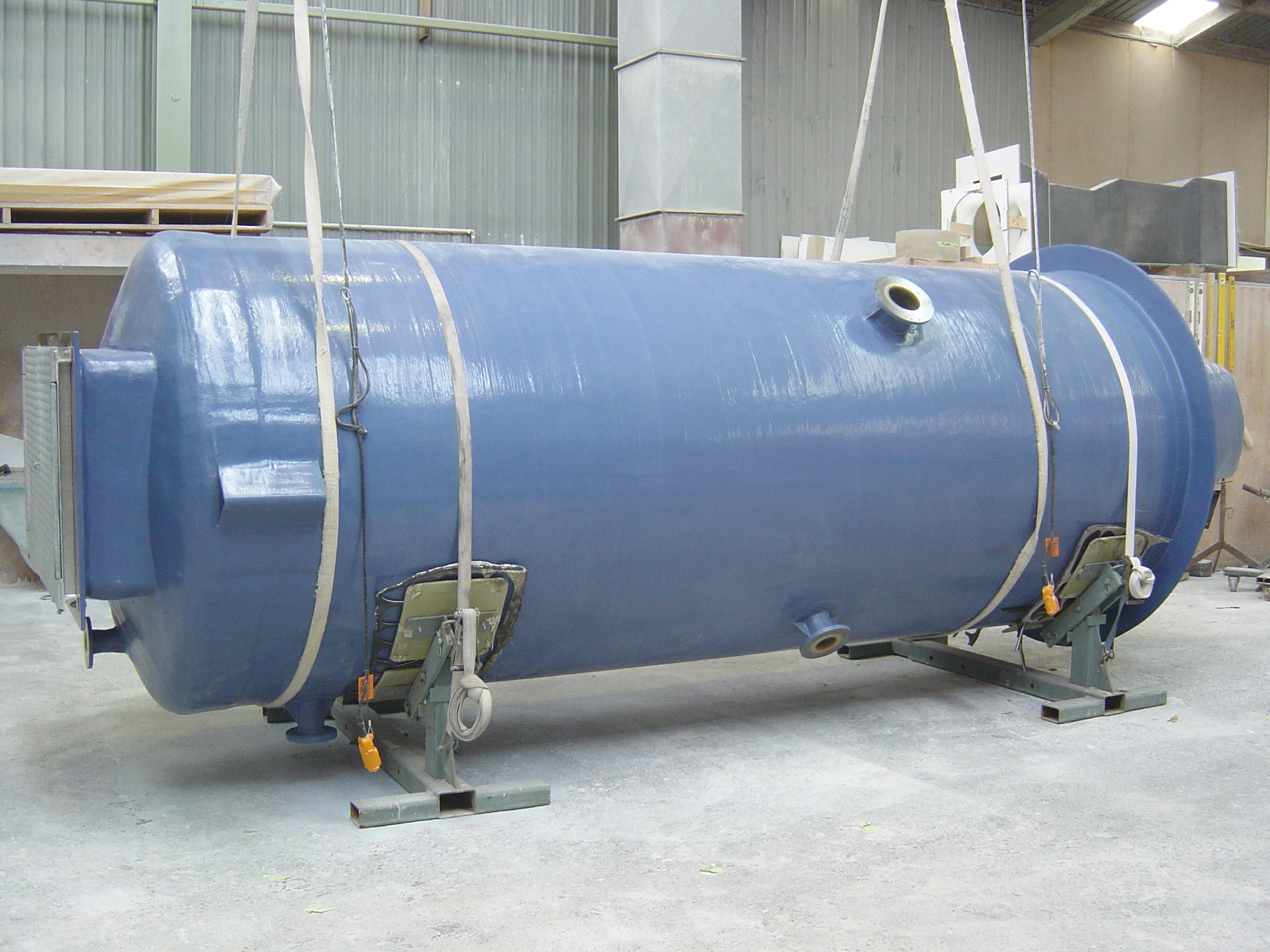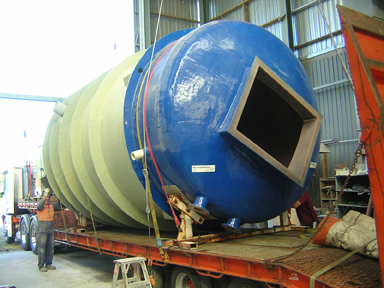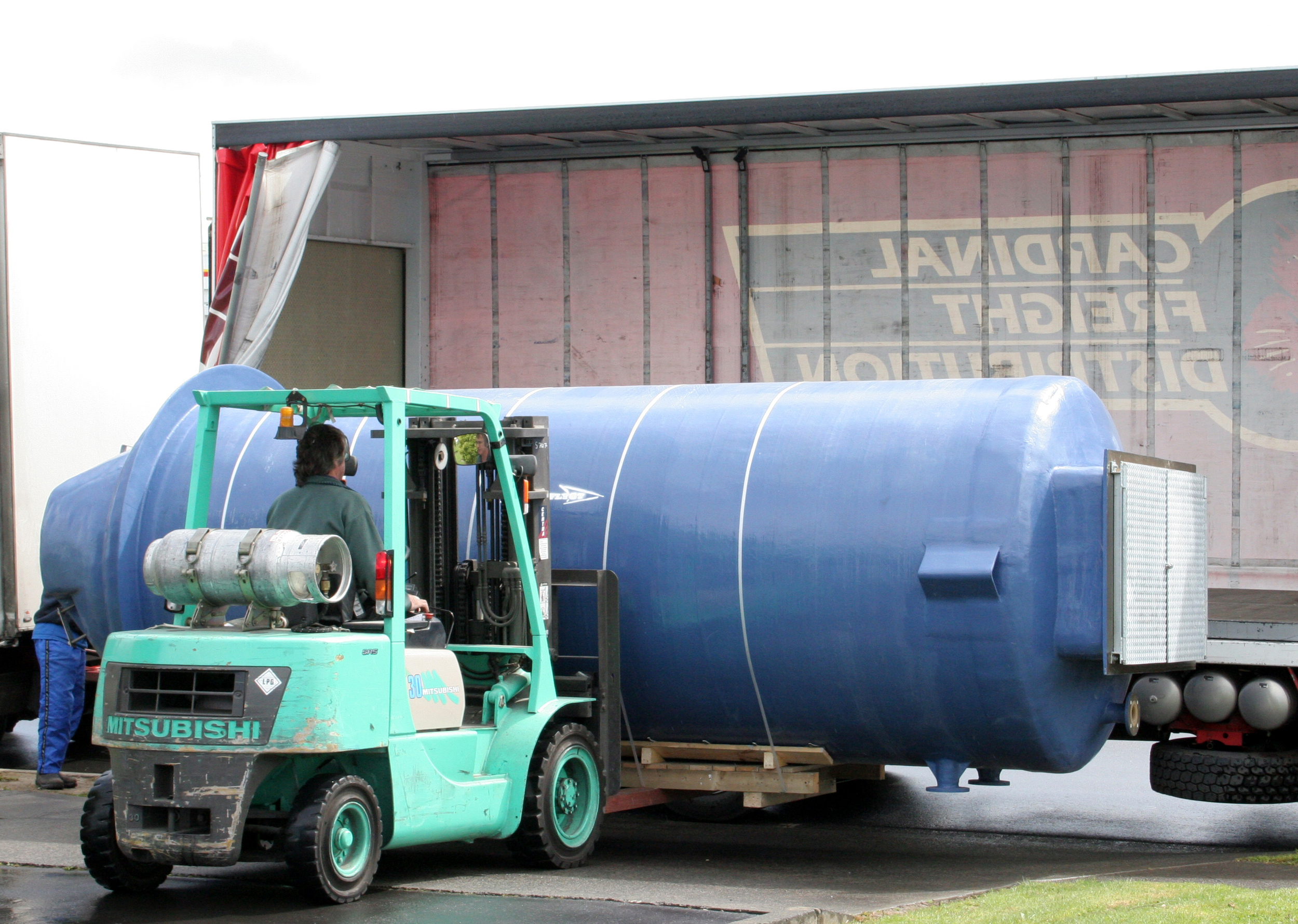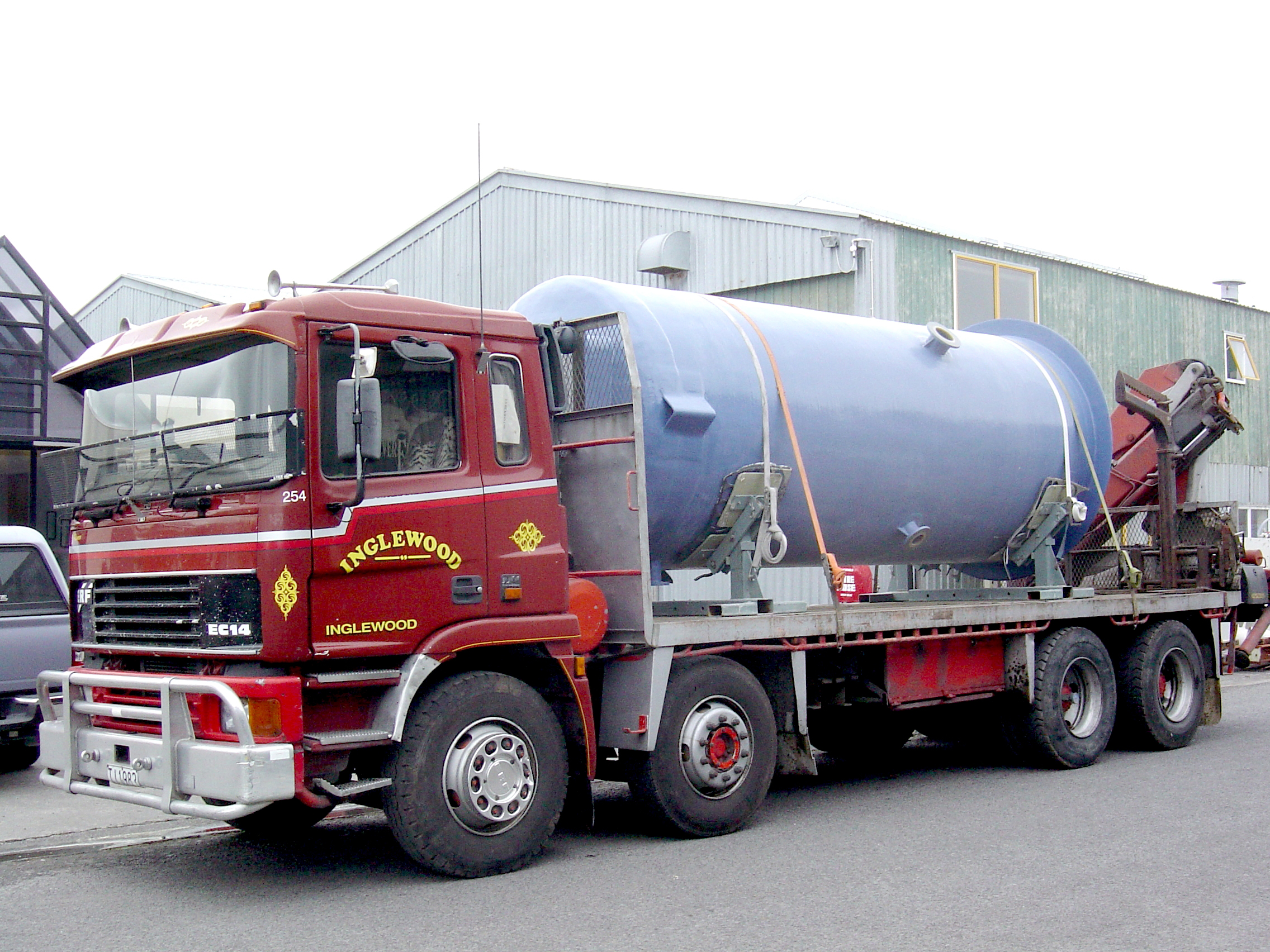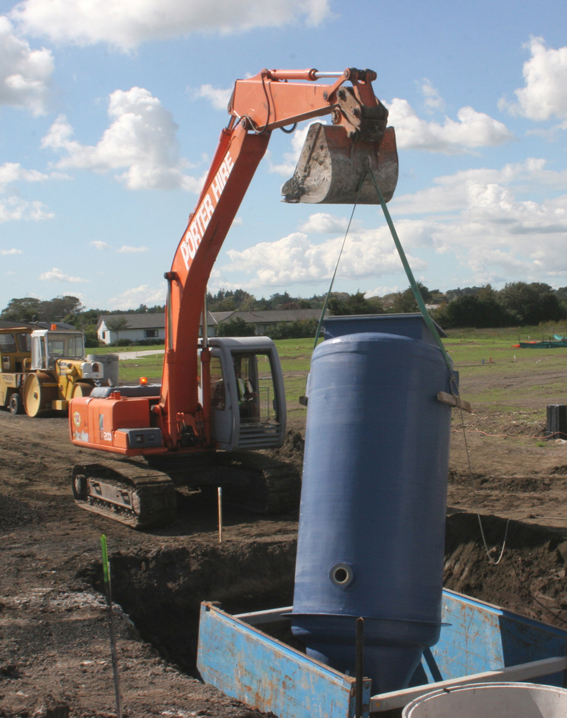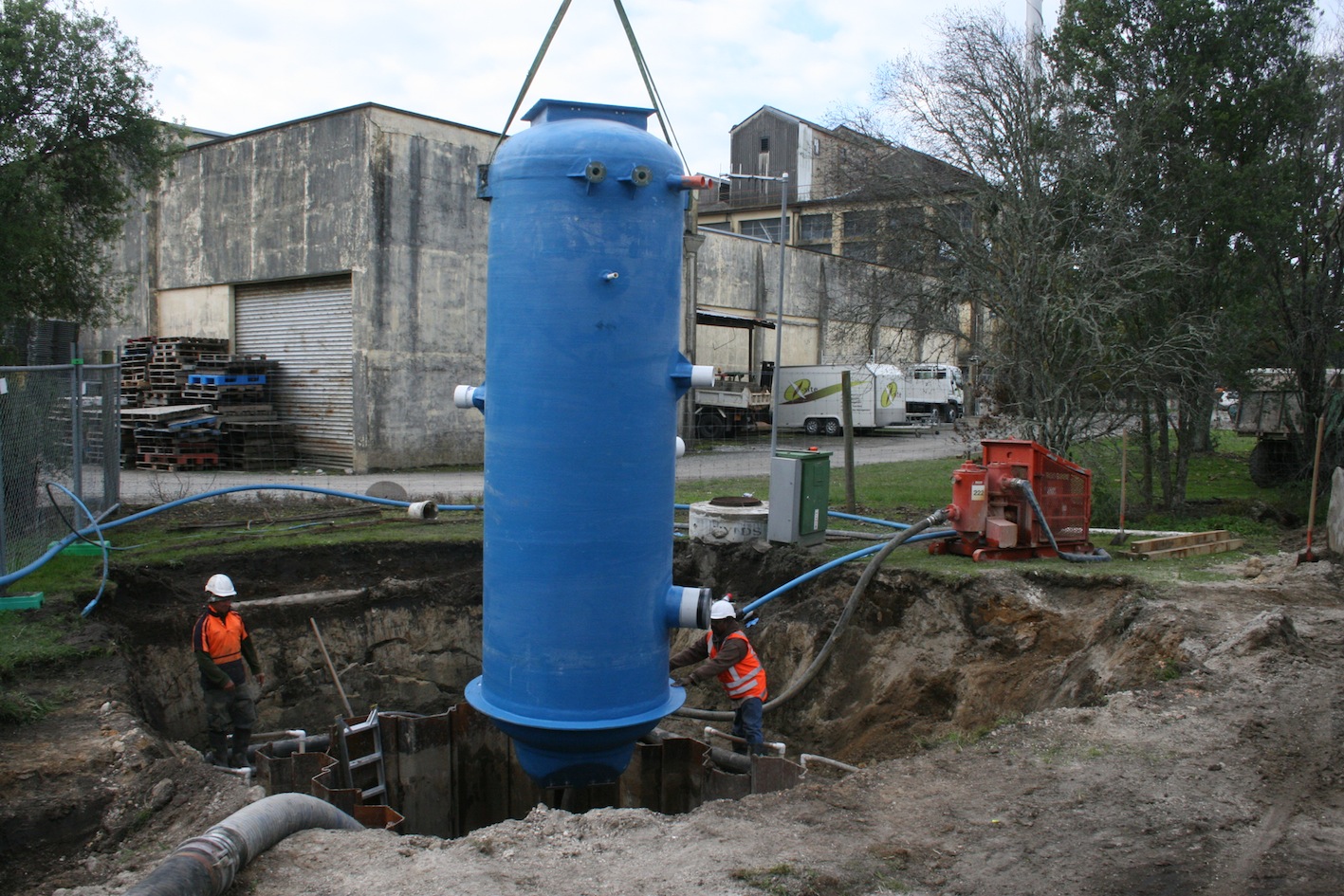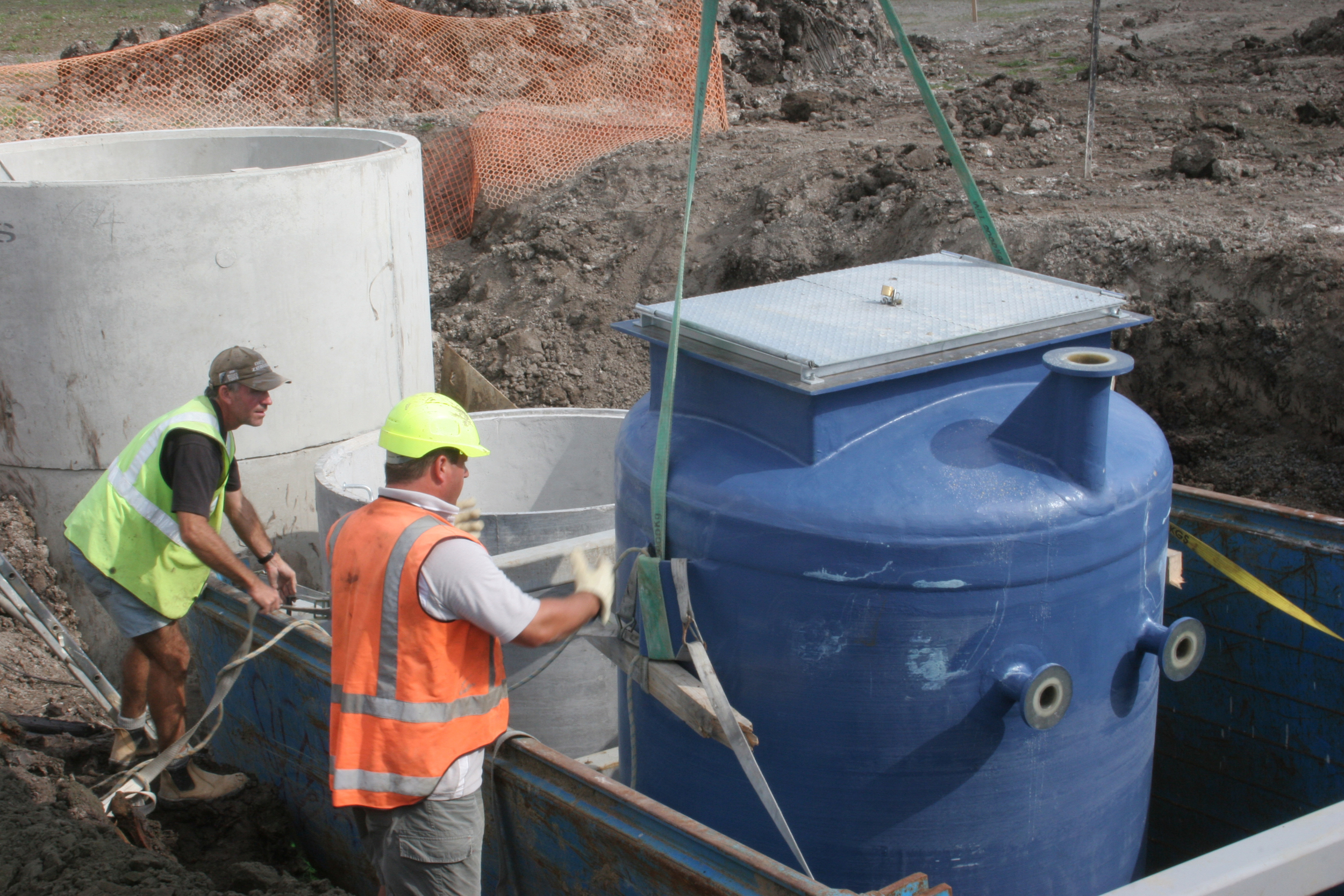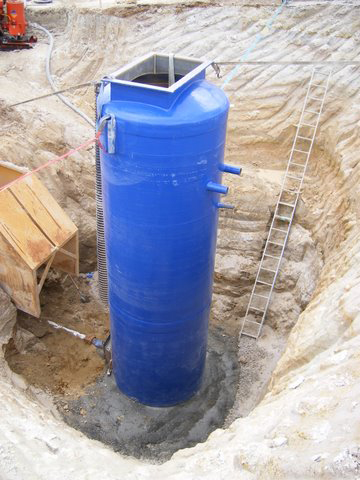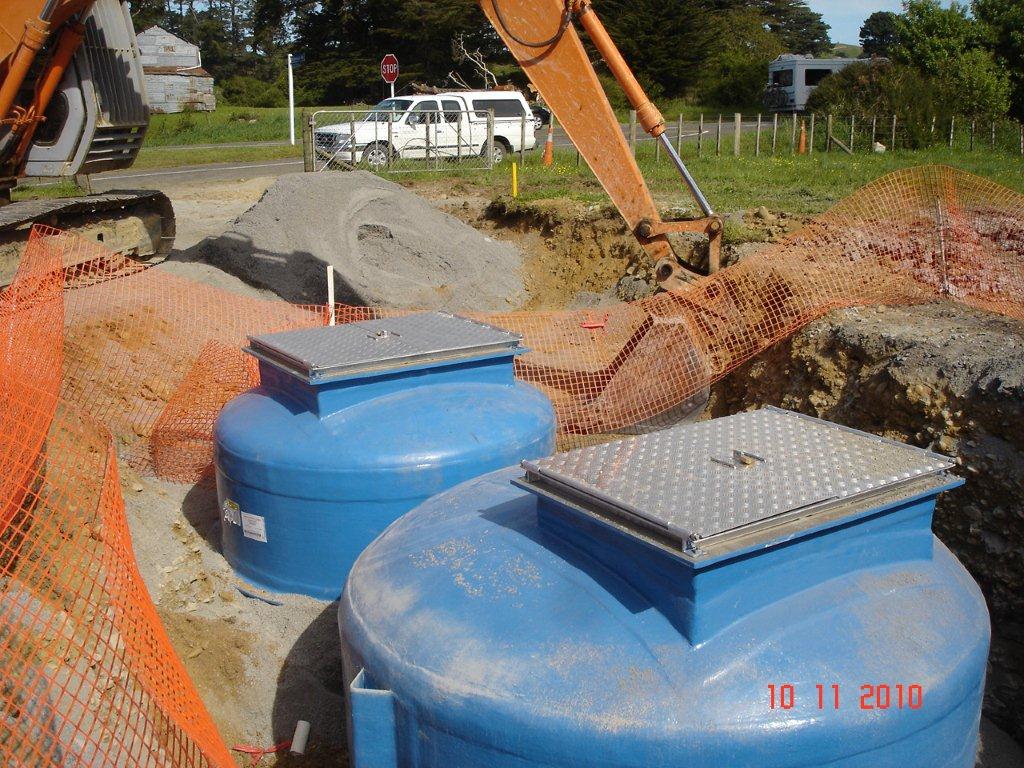 Corrosion resistant, custom-designed fibreglass pump stations
All joints are factory sealed by the butt and strap method. There are no site joints to be done, there is no haunching to be done. If there is a pipe misalignment and a site joint is needed, then the joint can be made very secure with a fibreglass bandage.
The total installed cost can be less than that for a similar concrete unit. One contractor estimated his savings at nearly 20%. He also added that it was great not having to organise lots of various subcontractors to do the site work, as it had all been done before the pump station arrived at site.
Fibreglass is light in weight, making transport, handling and installation straight forward. Often the same digger that was used to dig the hole can be used to lift the pump station into place. This removes the need for special heavy duty cranes and makes fibreglass pump stations ideal for difficult to access sites.
Antiflotation rings are fitted to avoid the units floating out during times of high water table. The weight of the backfill on the antiflotation rings keeps the units in place.
Pump stations can be supplied complete with FLYGT TOPS bases for best pump station efficiency. Other base designs are manufactured to customer requirements.
The tops of the pump stations are constructed to a design to suit the required access hatch. Different Councils have different requirements. ARMATEC manufactures a flanged rectangular hatch to receive the specified lid.
Lifting lugs are fitted as standard. Customers often specify four lifting lugs, so they can be used to position the pump station in the hole ready for pouring concrete around the base.
Antiflotation rings are fitted to ensure the pump station cannot "pop" out of the ground when there is a high water table. The weight of backfill on the ring holds the unit in the ground.
All fibreglass valve chambers can also be supplied. They offer the same long term benefits as an all fiibreglass pump station.
Applications
Municipal waste water pumping stations.
Industrial waste pumping stations.
CIP chemicals pumping station.
Farm waste pumping stations.
Marina pump out chambers for boats.
Comercial centres.
Housing developments.
Caravan parks and camping grounds.
Motels and hotels.
Schools.
Construction camps.
Any situation where sewage or waste water needs pumping to a mains connection or wastewater treatment plant.
Key Features & Benefits
Custom designed
Guaranteed leak-free
No infiltration of ground water
Corrosion resistant
Simple installation & reduced site time
Factory fitted with inlet and outlet connections, outlets, pump rails, pumps, electrics and access ladders (as required)
Minimises costly site work and confined space entry
Installation can be done in less than one day
Used in conjunction with Green Dome Odour Filters for an odour-free and corrosion-resistant pump station
Total installed cost can be less than that for a similar concrete unit