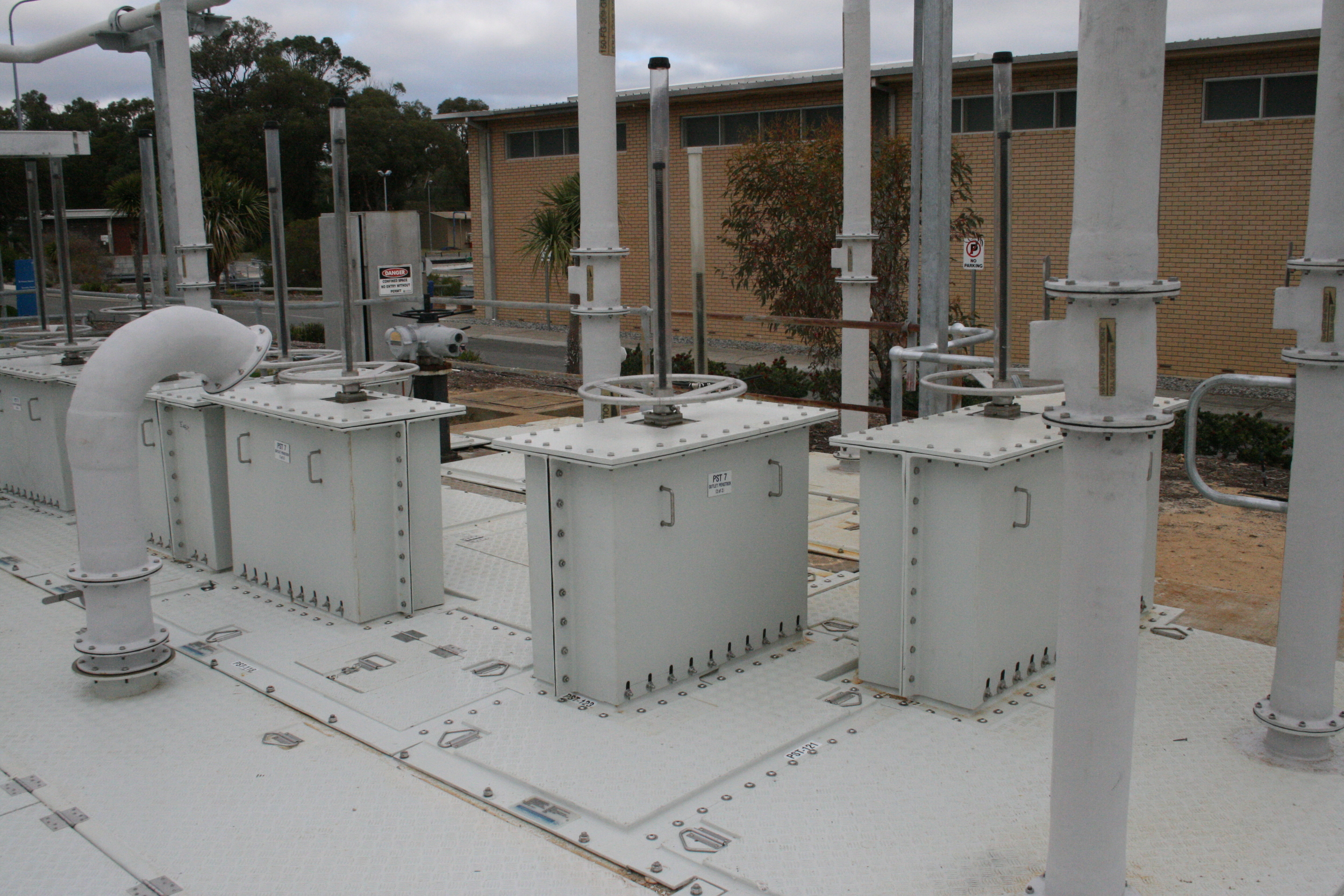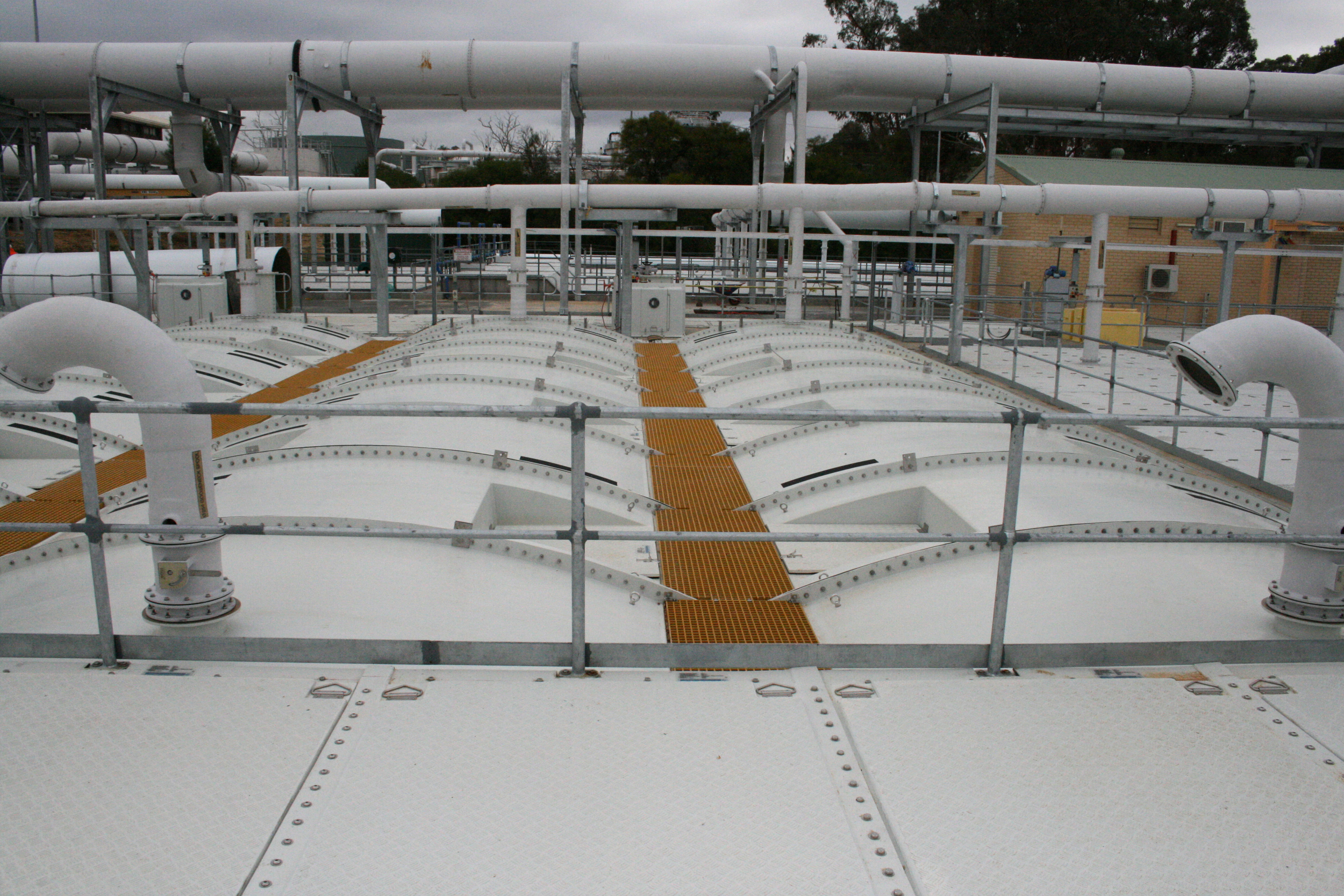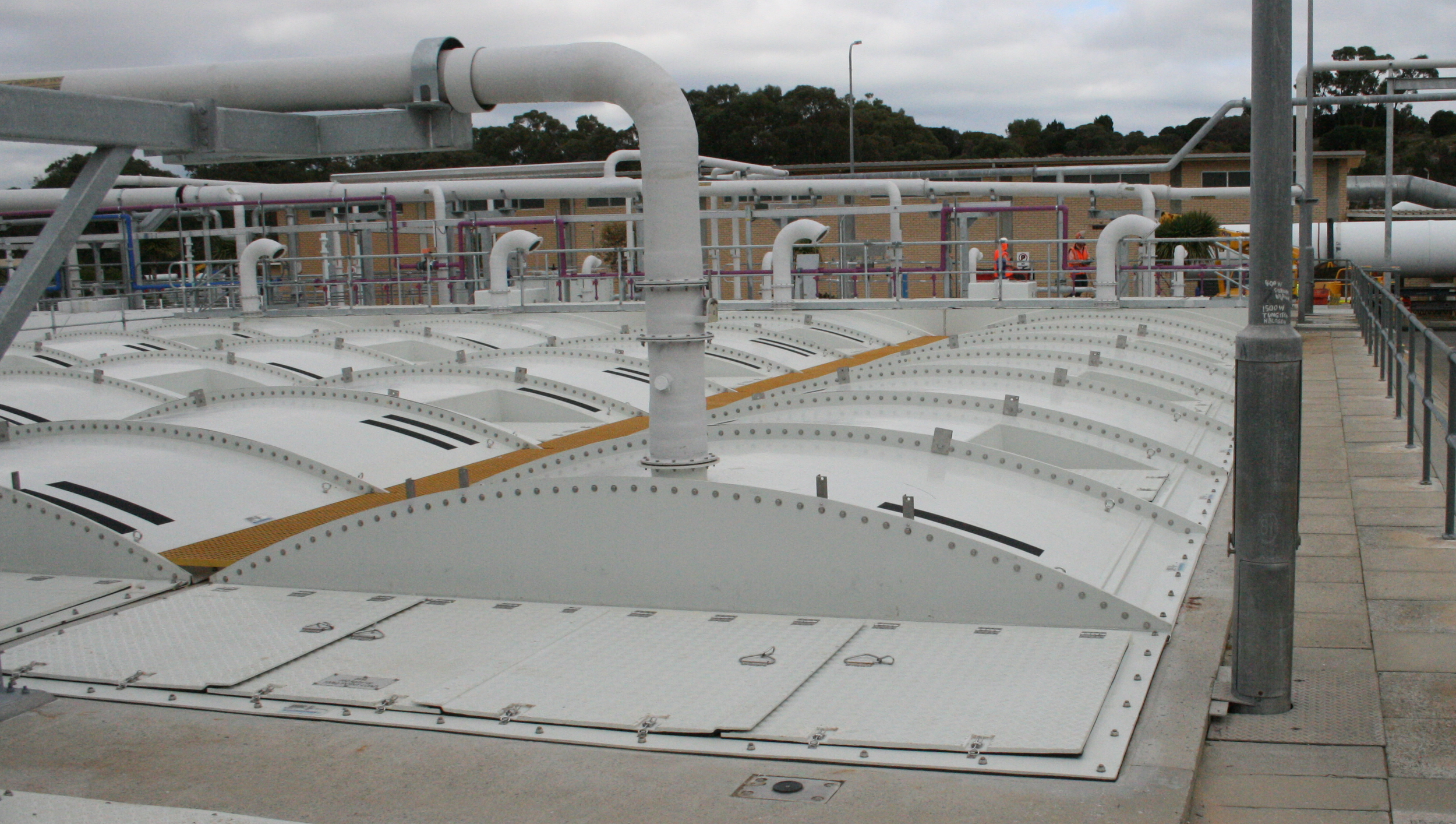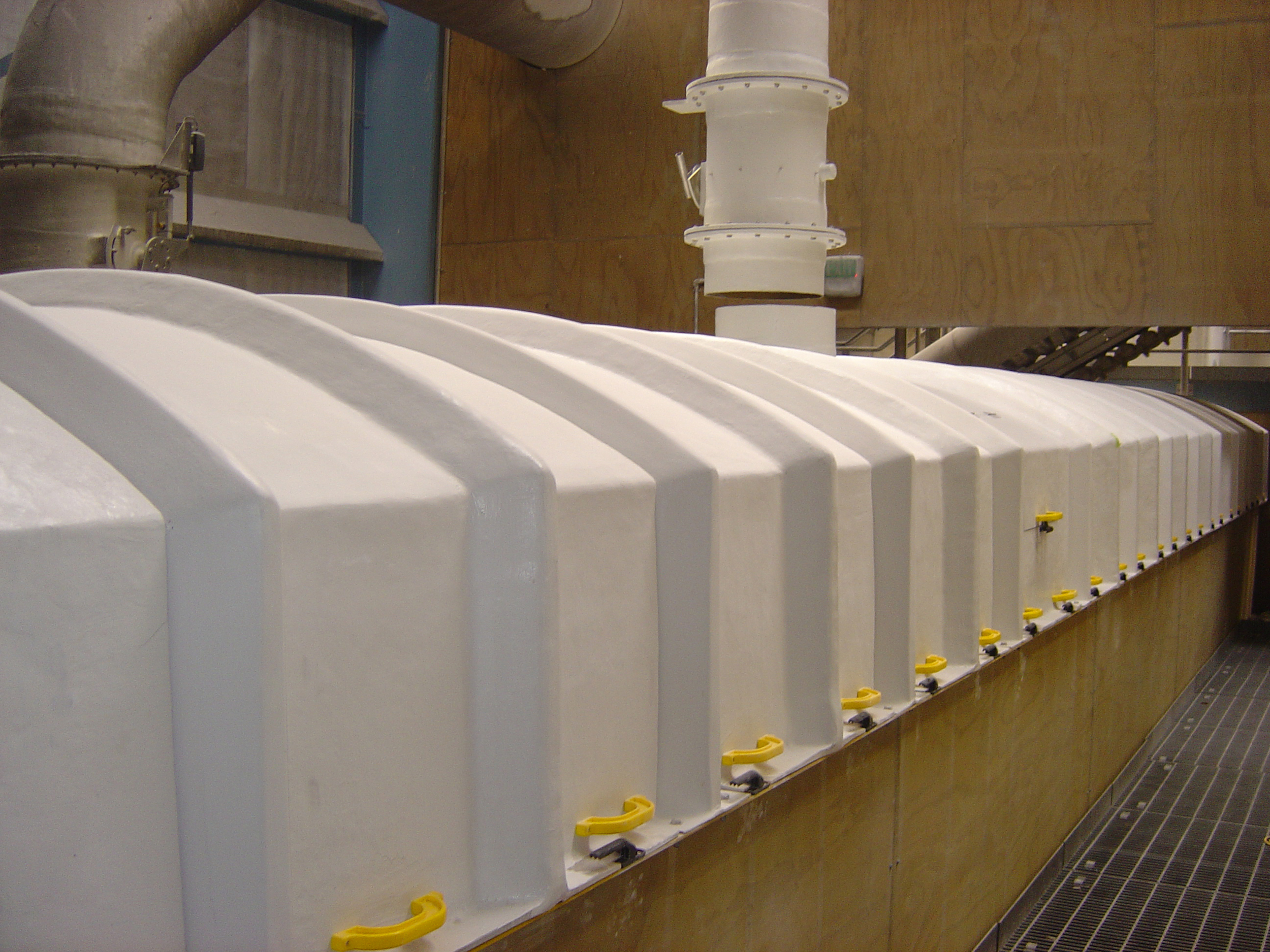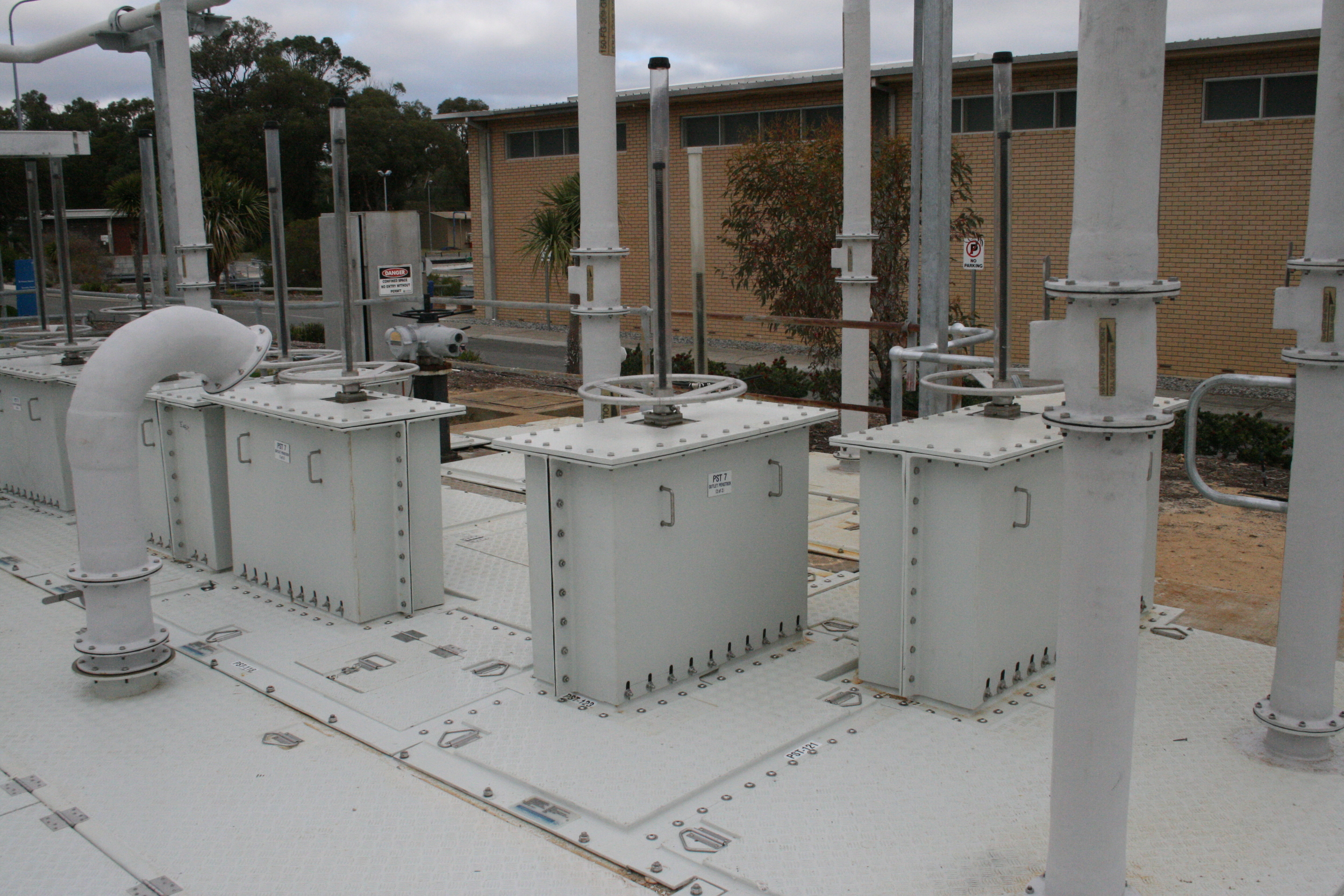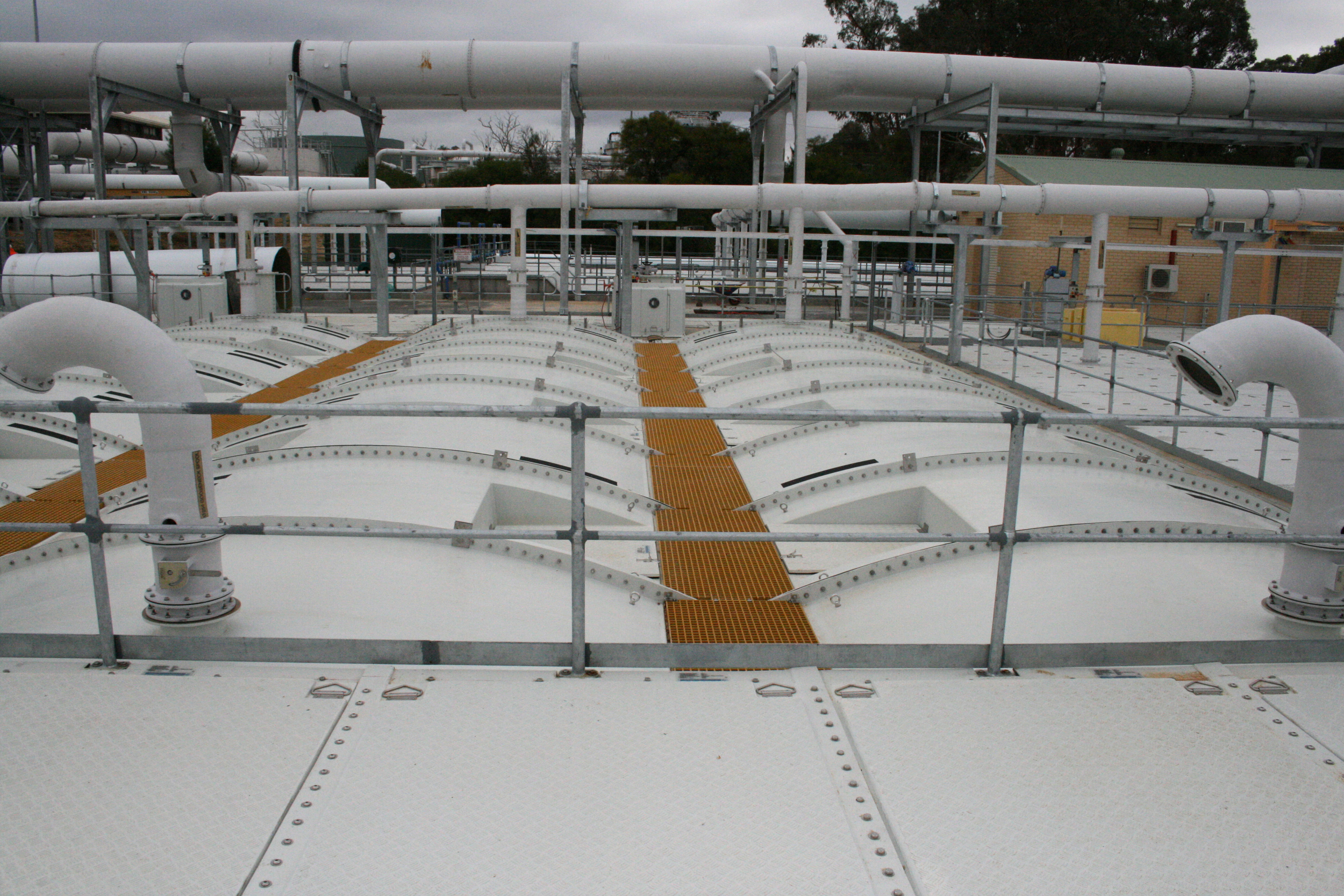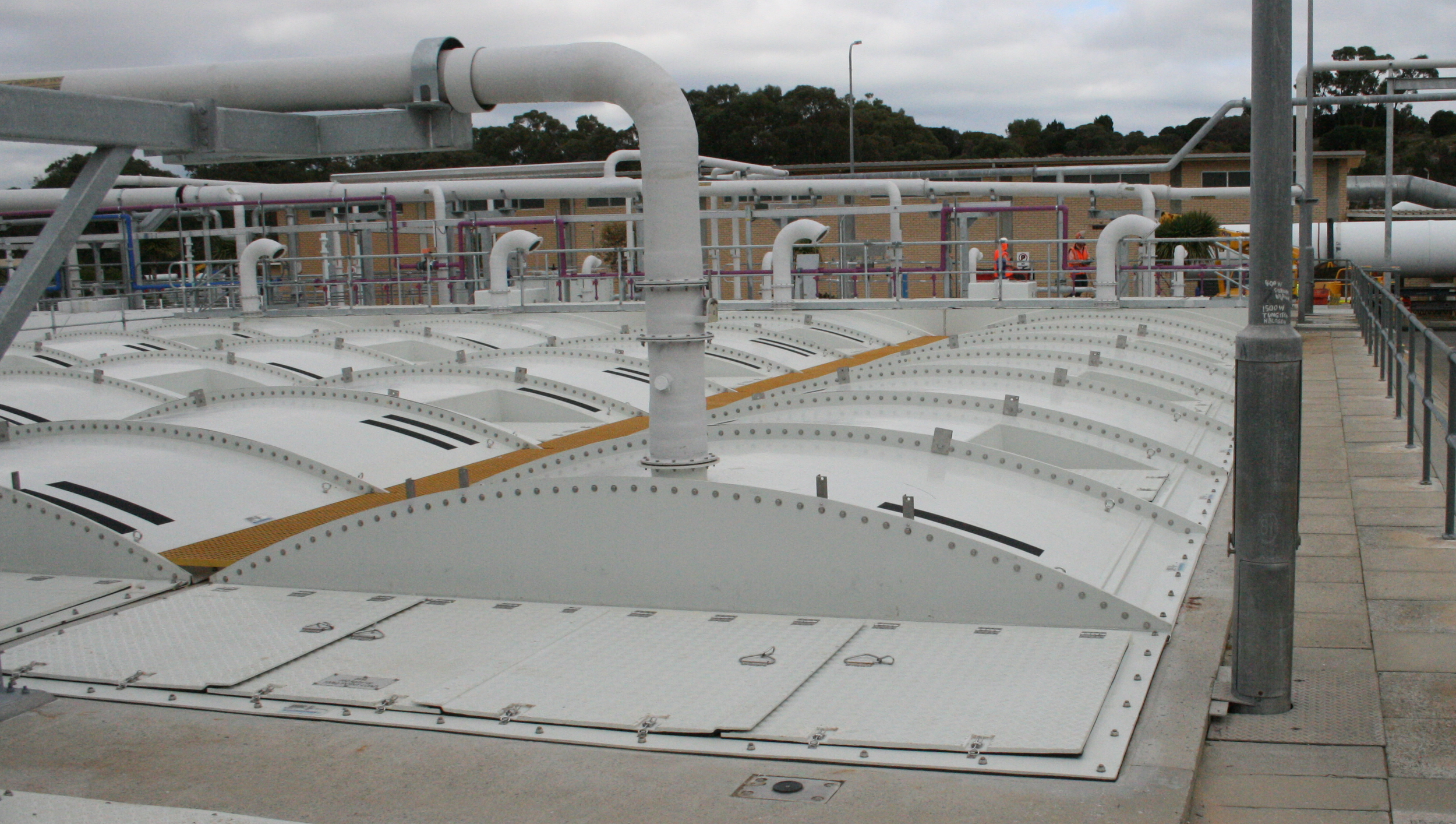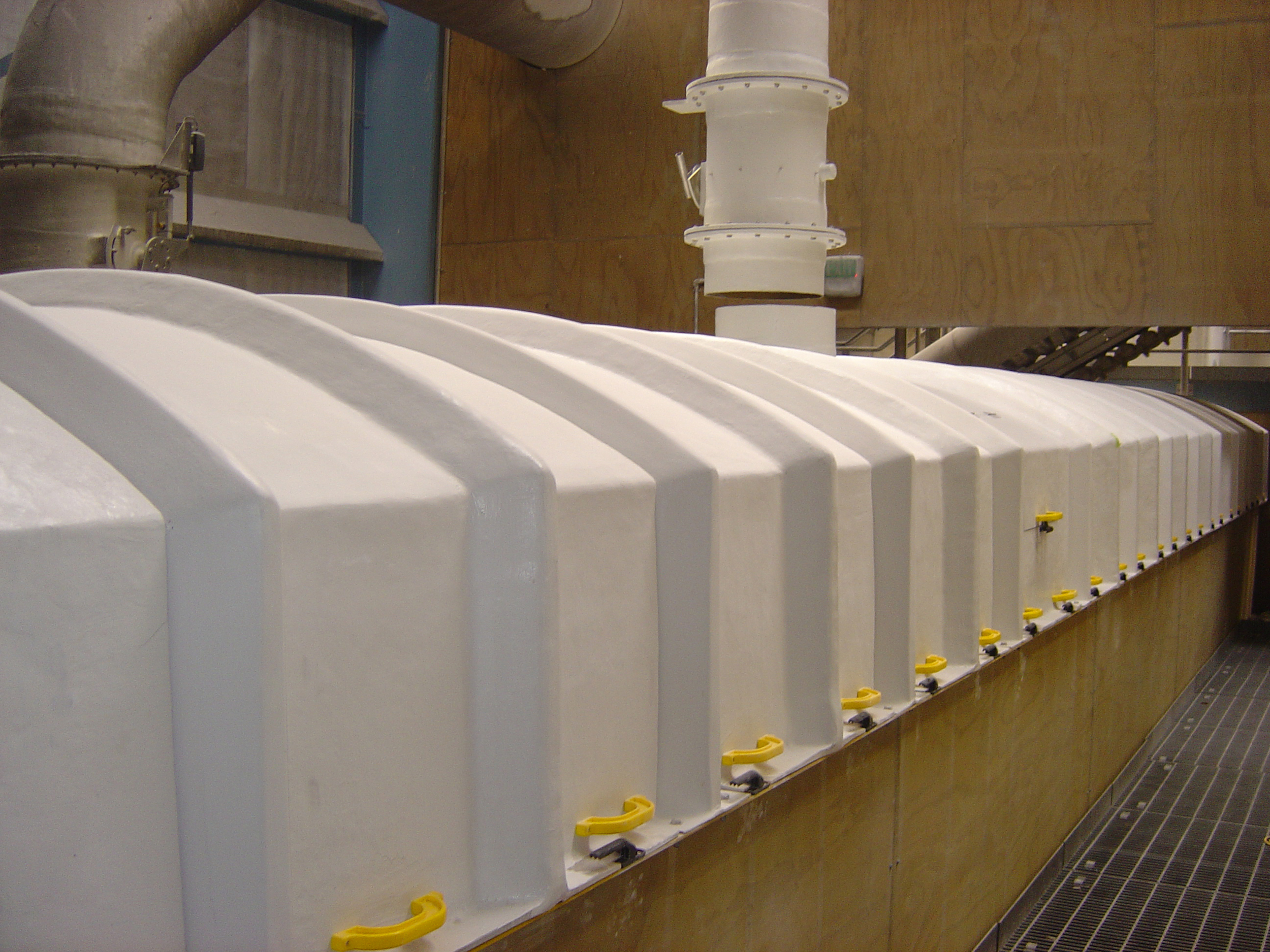 Light weight fibreglass hoods for equipment to contain corrosive and odourous gases.
Fibreglass hoods for covering tanks and other equipment to contain and collect odours and noxious gases. Hoods are the first part in any odour control project. Also see Fibreglass Covers for more options
Uses
Thickeners and clarifiers
Conveyor belts and transitions
Pulp and paper pulp washers
Fertiliser processing covers
Wastewater treatment grit tanks
Food industry cookers and driers
Rendering plant cookers and equipment
Electrical transformers
Metal treatment tanks
Typical Design Features
Segmented barrel vault design is ideal on large diameter round tanks such as clarifiers and sludge thickeners. Multiple segments are made so that each section is able to be manufactured, transported and installed easily. The segments can also be removed at any time in the future. The segments are landed on the outer tank wall, and on an inner compression ring in the centre of the tank.
Flat tank covers are used when there are equipment clearance requirements, and when personnel access is needed. Stiffening ribs are then incorporated on the underside of the covers.
Key Features
Corrosion resistant
Lightweight and strong
Covers can be made to any degree of airtightness
Light weight for easy assembly, lifting into position, and removal if required to access equipment.
Corrosion resistant to H2S and many other corrosive gases. Ideal where the external chemical plant atmosphere is corrosive, e.g. wastewater treatment plants and marine environments.
Low maintenance of fibreglass means minimal ongoing costs and long life.
Design flexibility means that almost any design is possible to suit the particular site and operation. Ideal where compound curves are needed.
Ease of modification post installation means extensions or adjustments can be done at any time as process requirements change.
Antislip walkways can be moulded into flat covers.
Applied loads including personnel, equipment, wind loads etc can be taken by the covers.