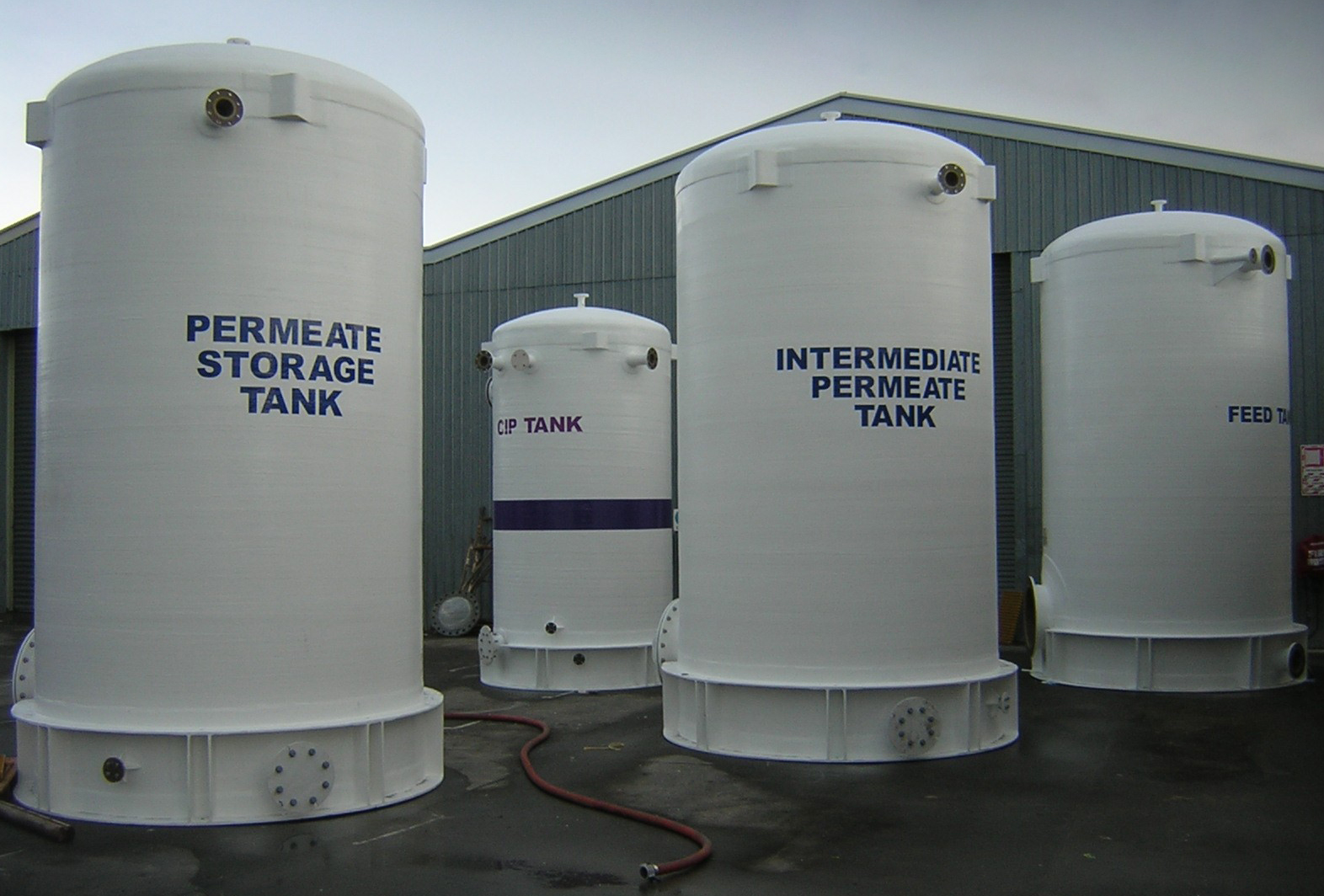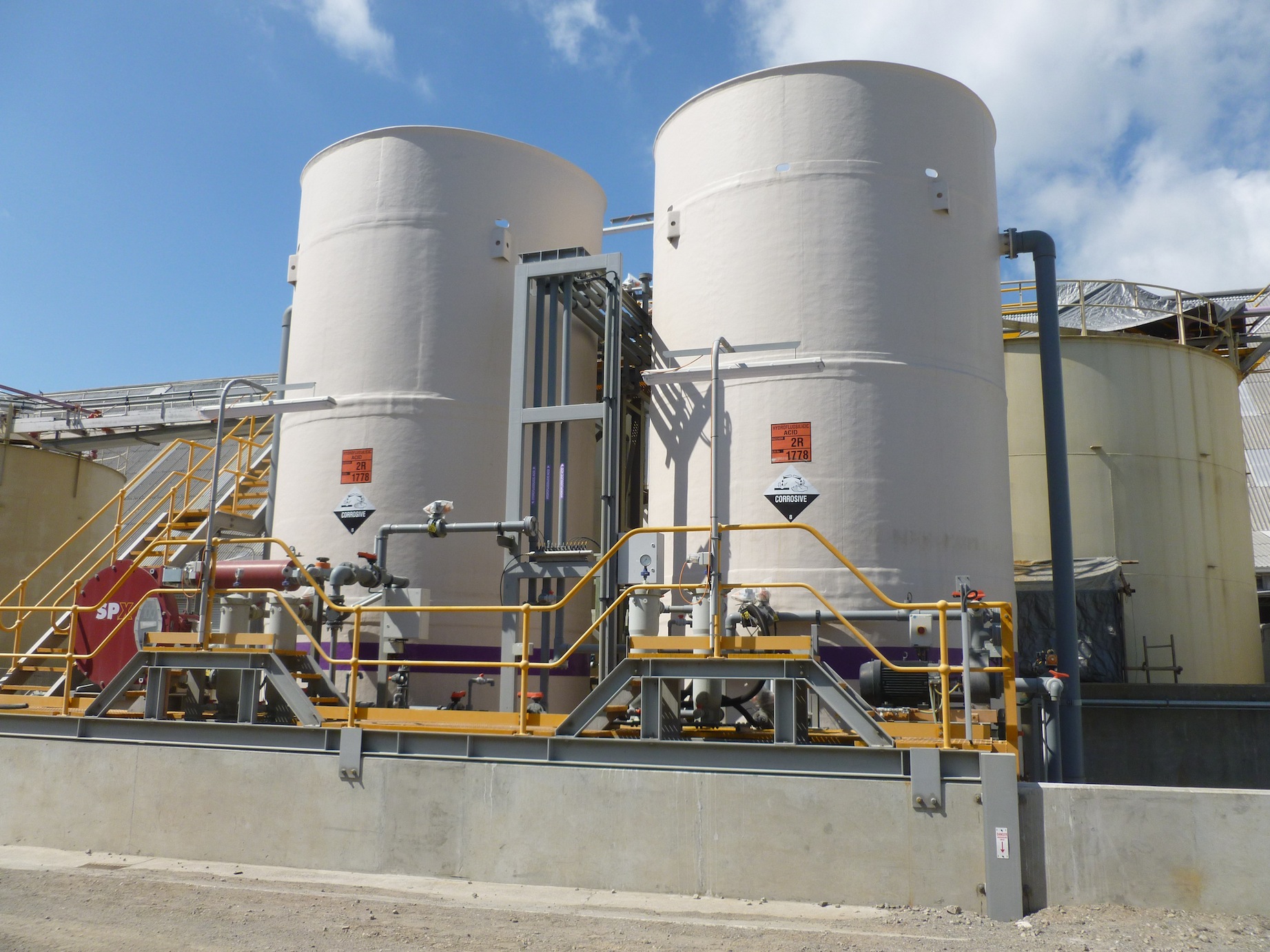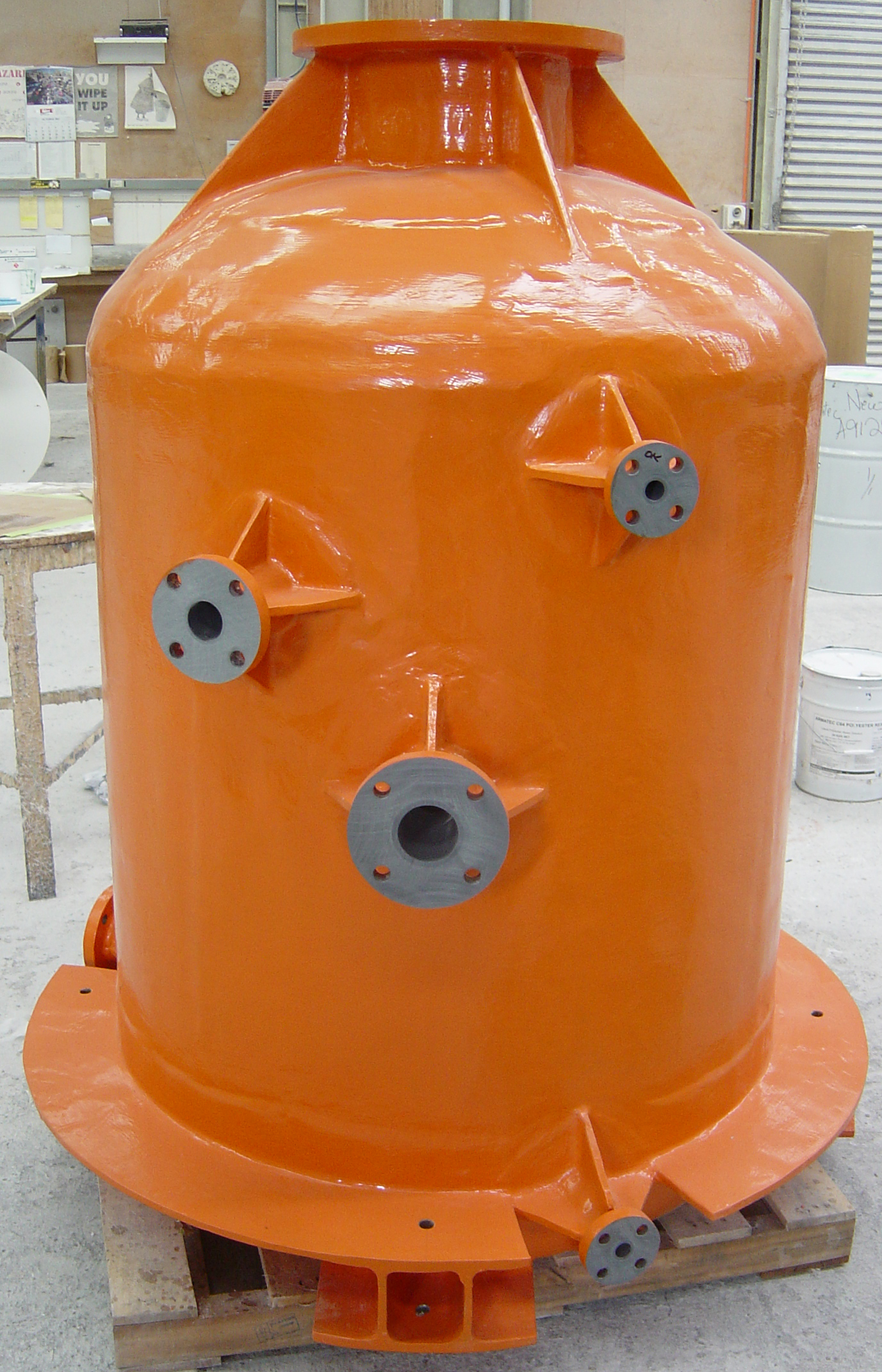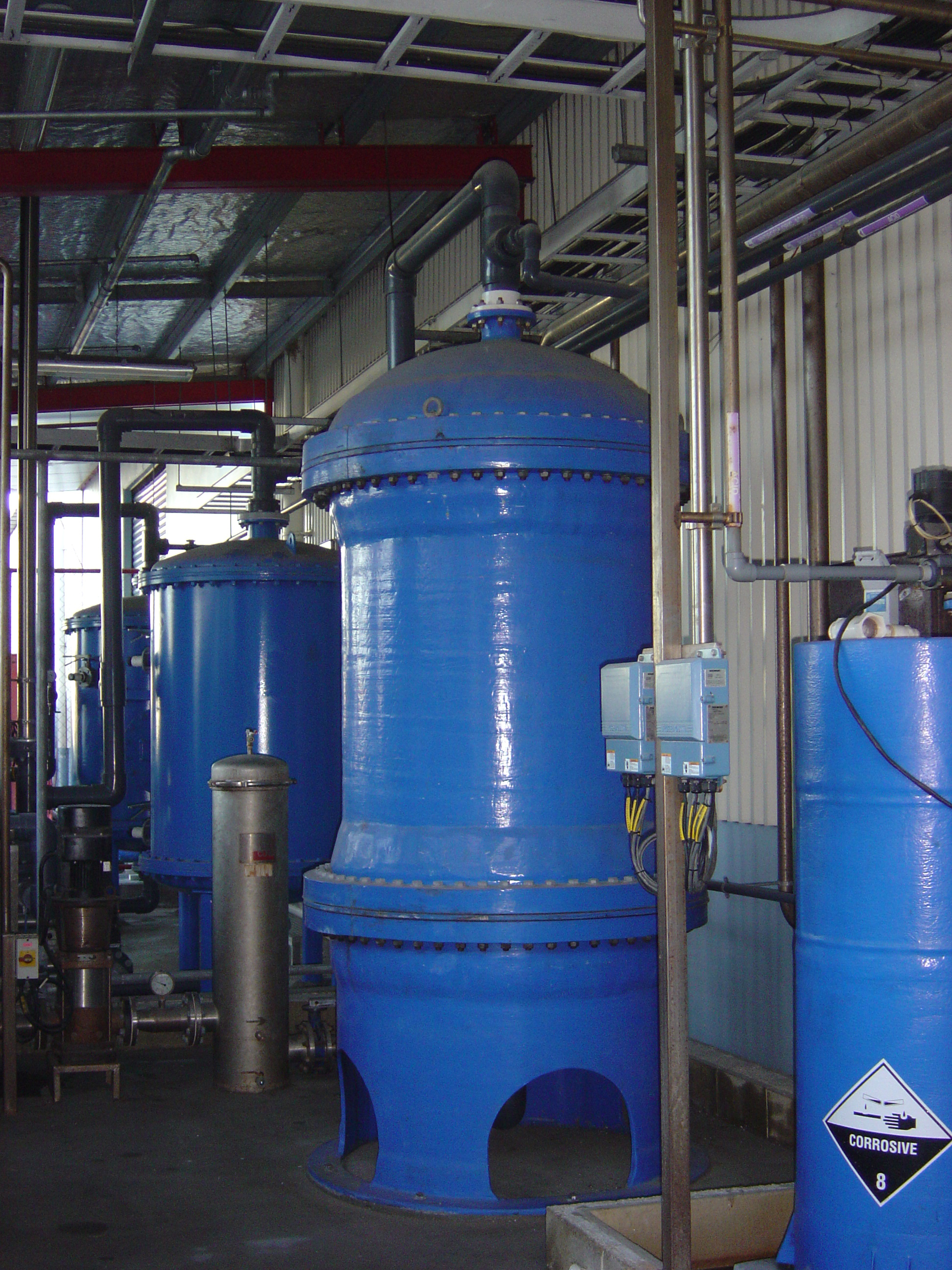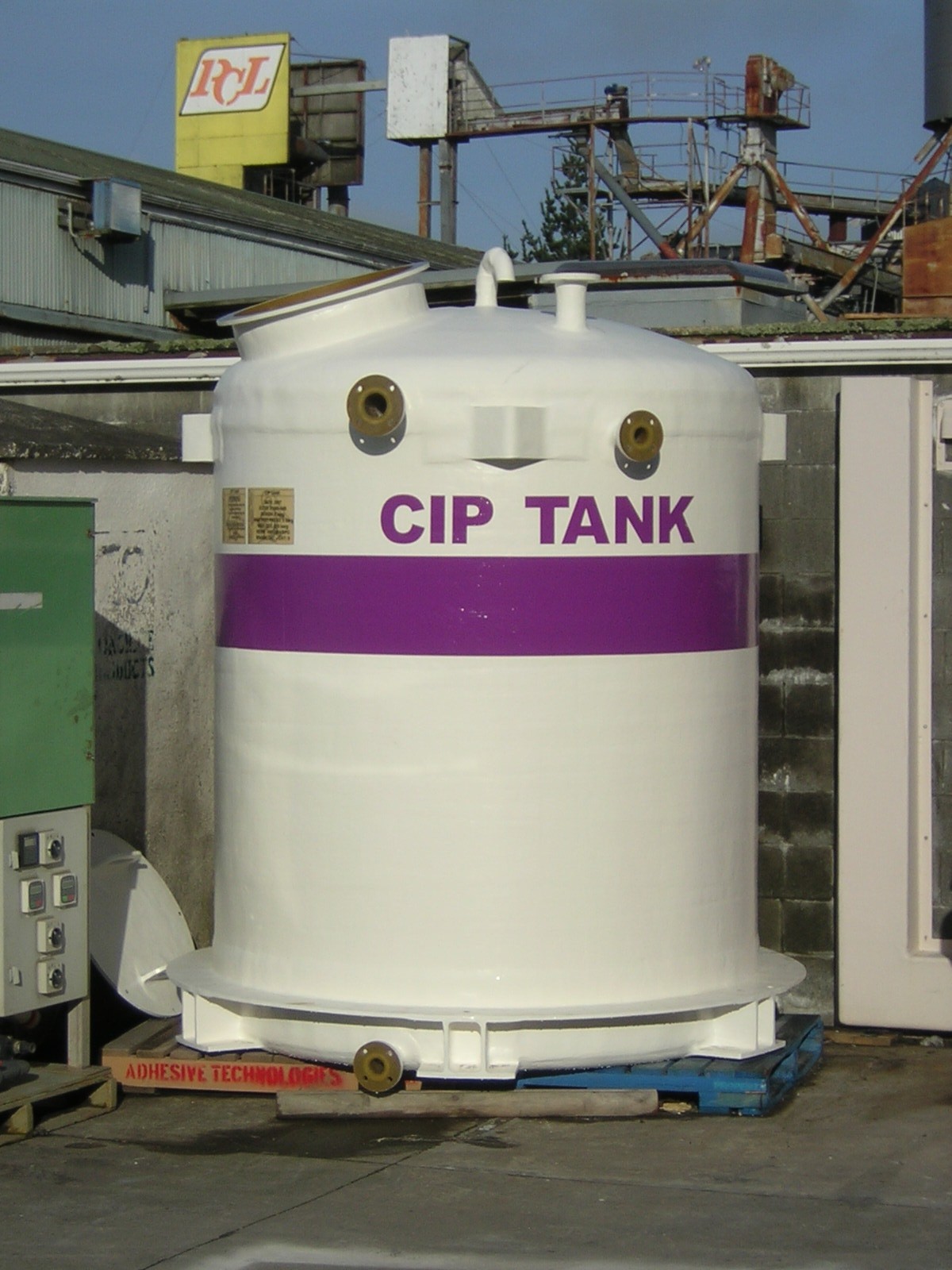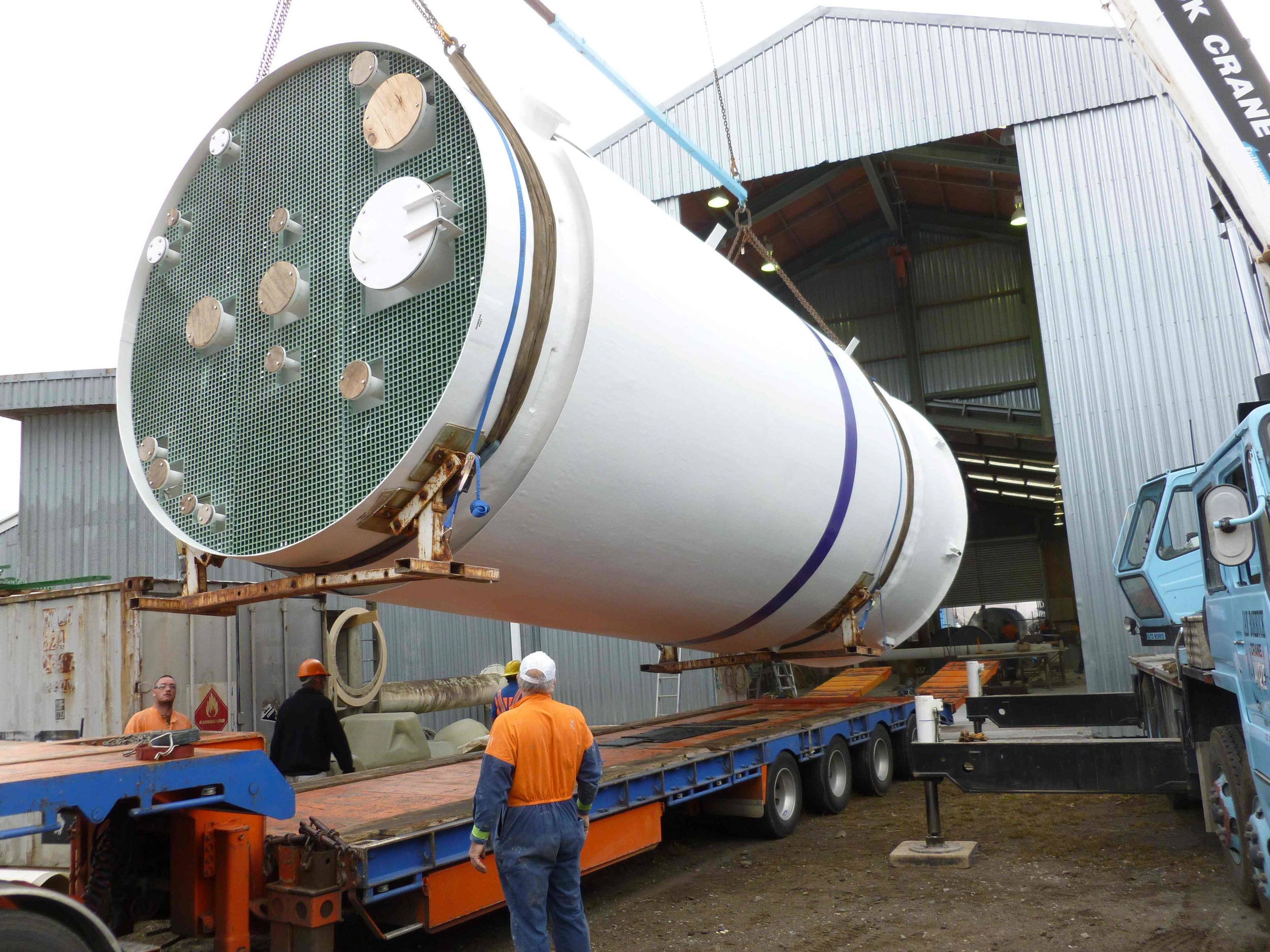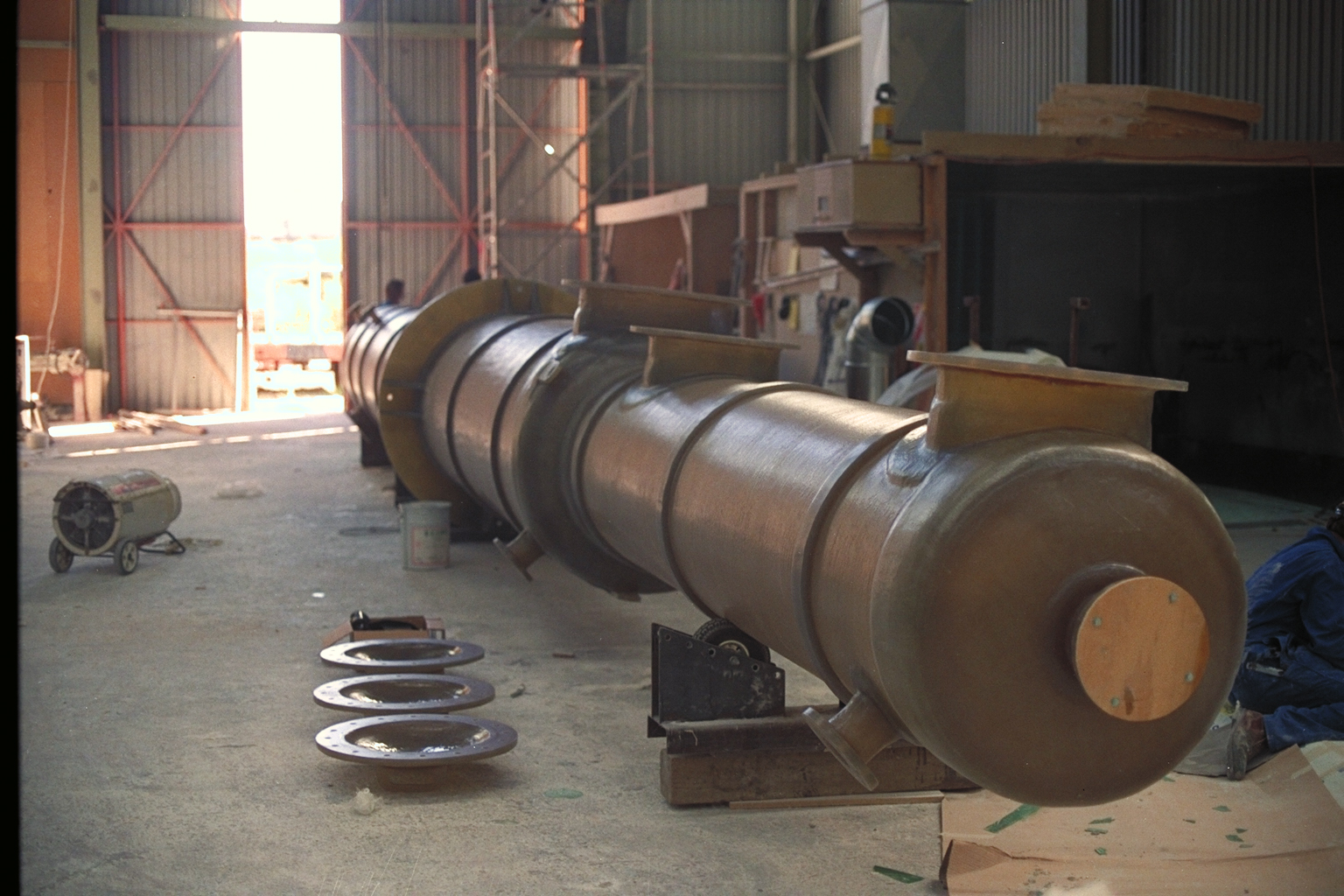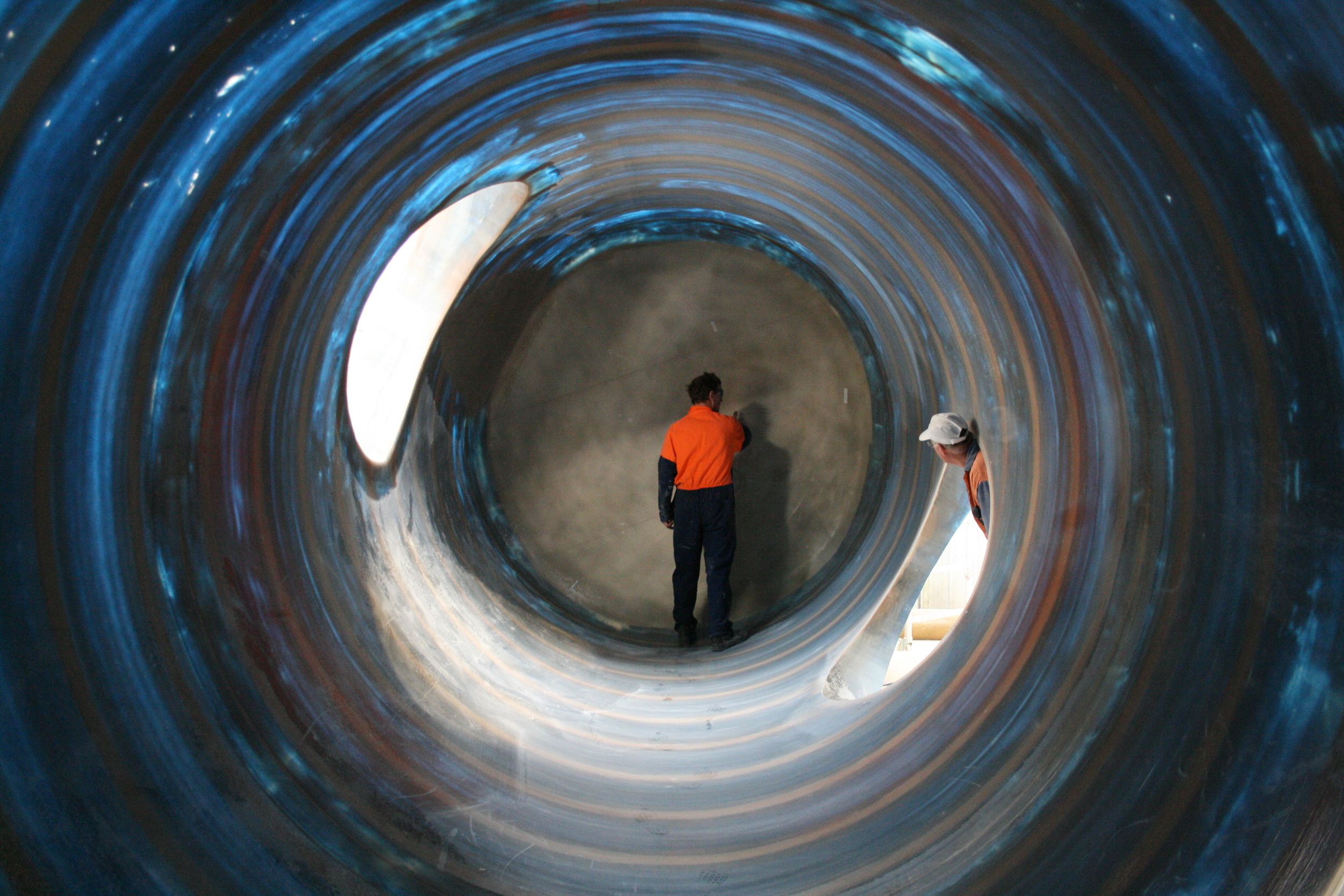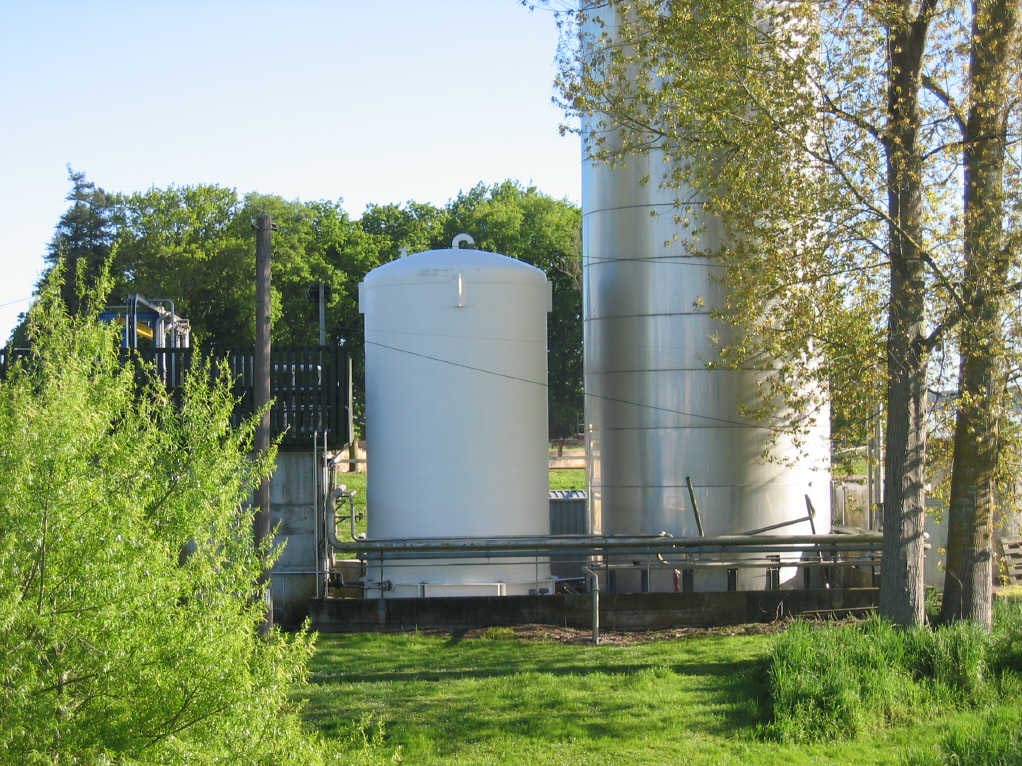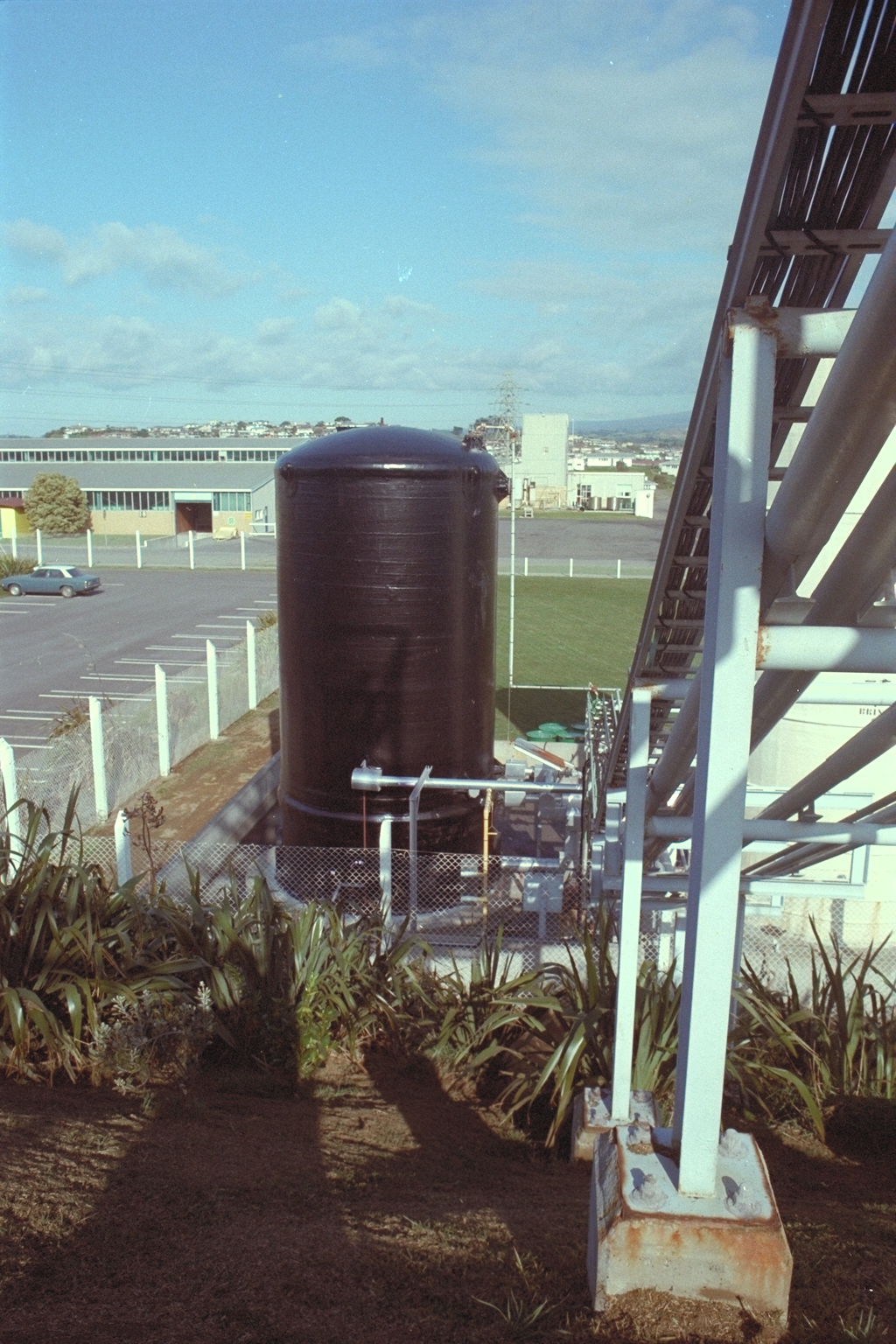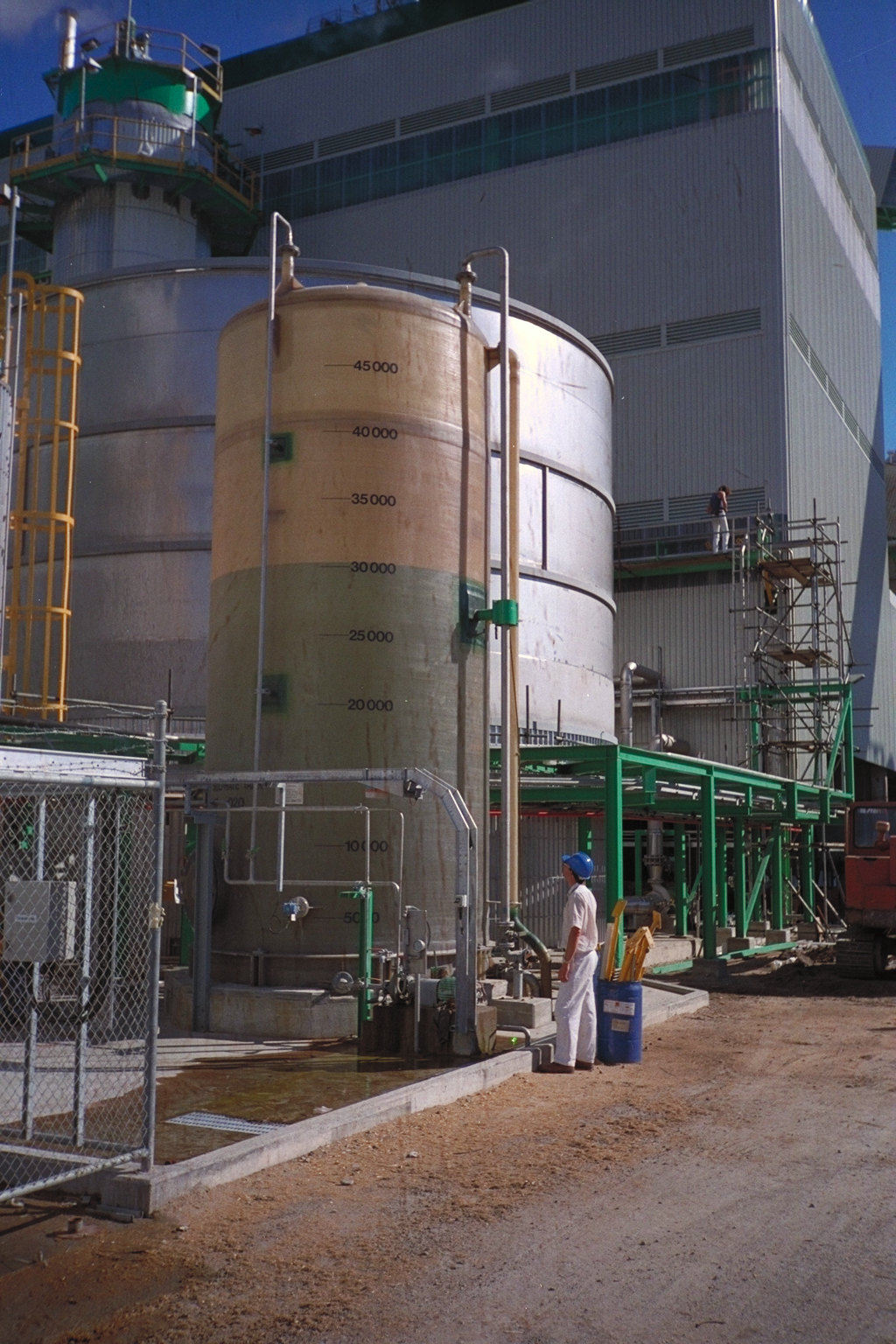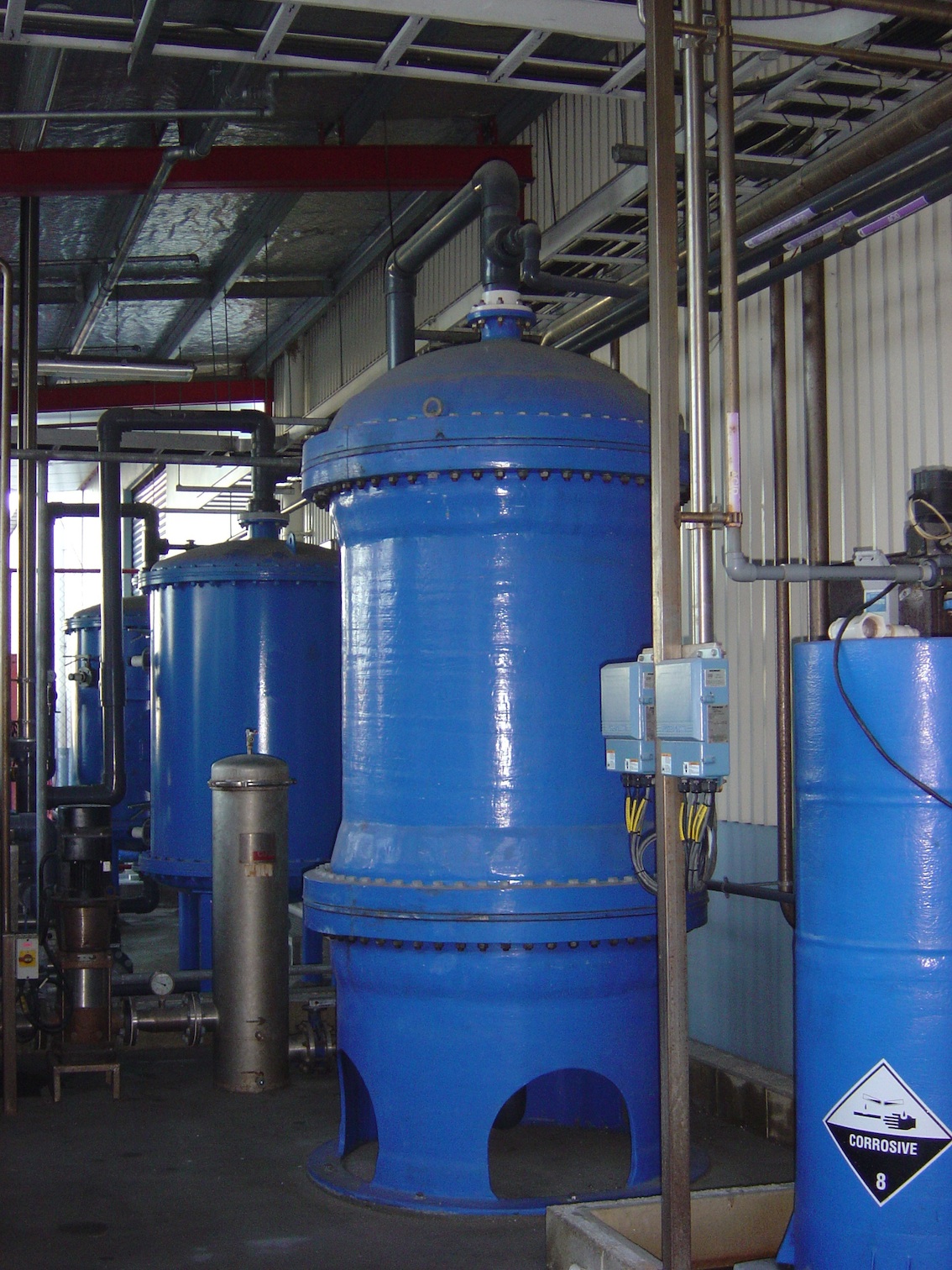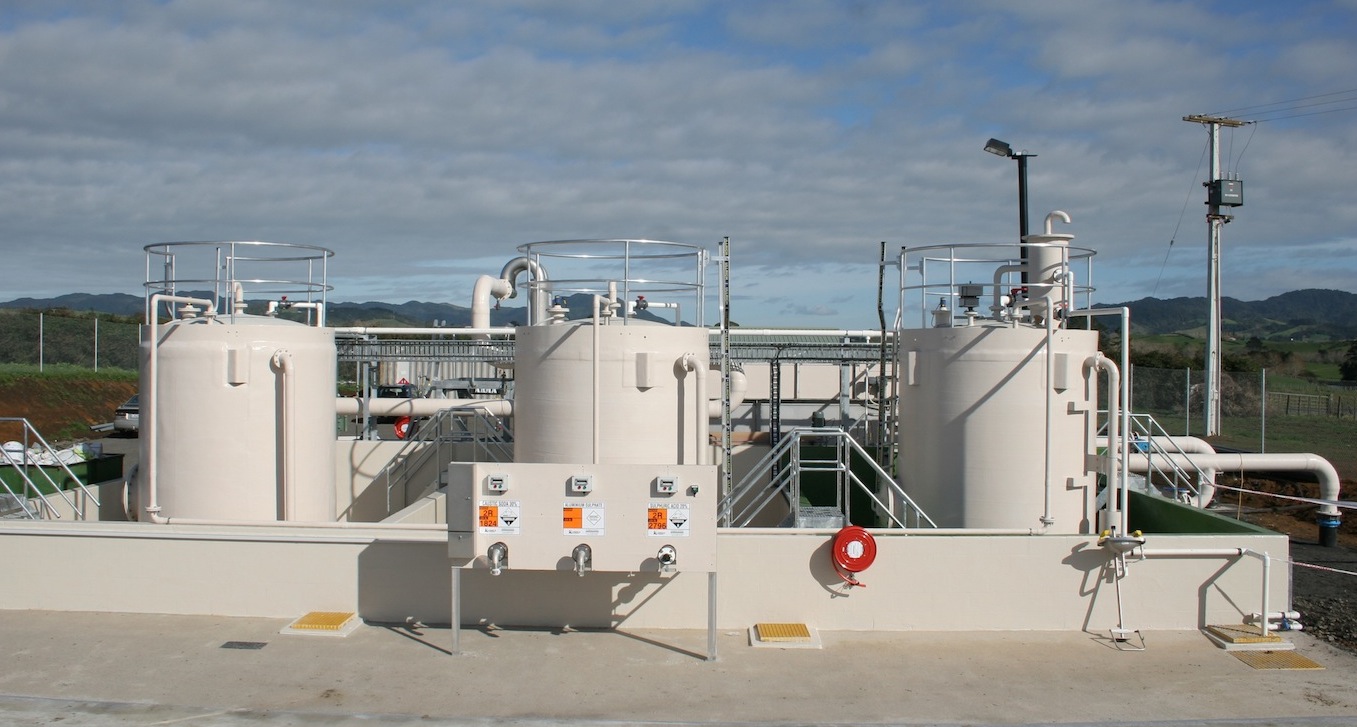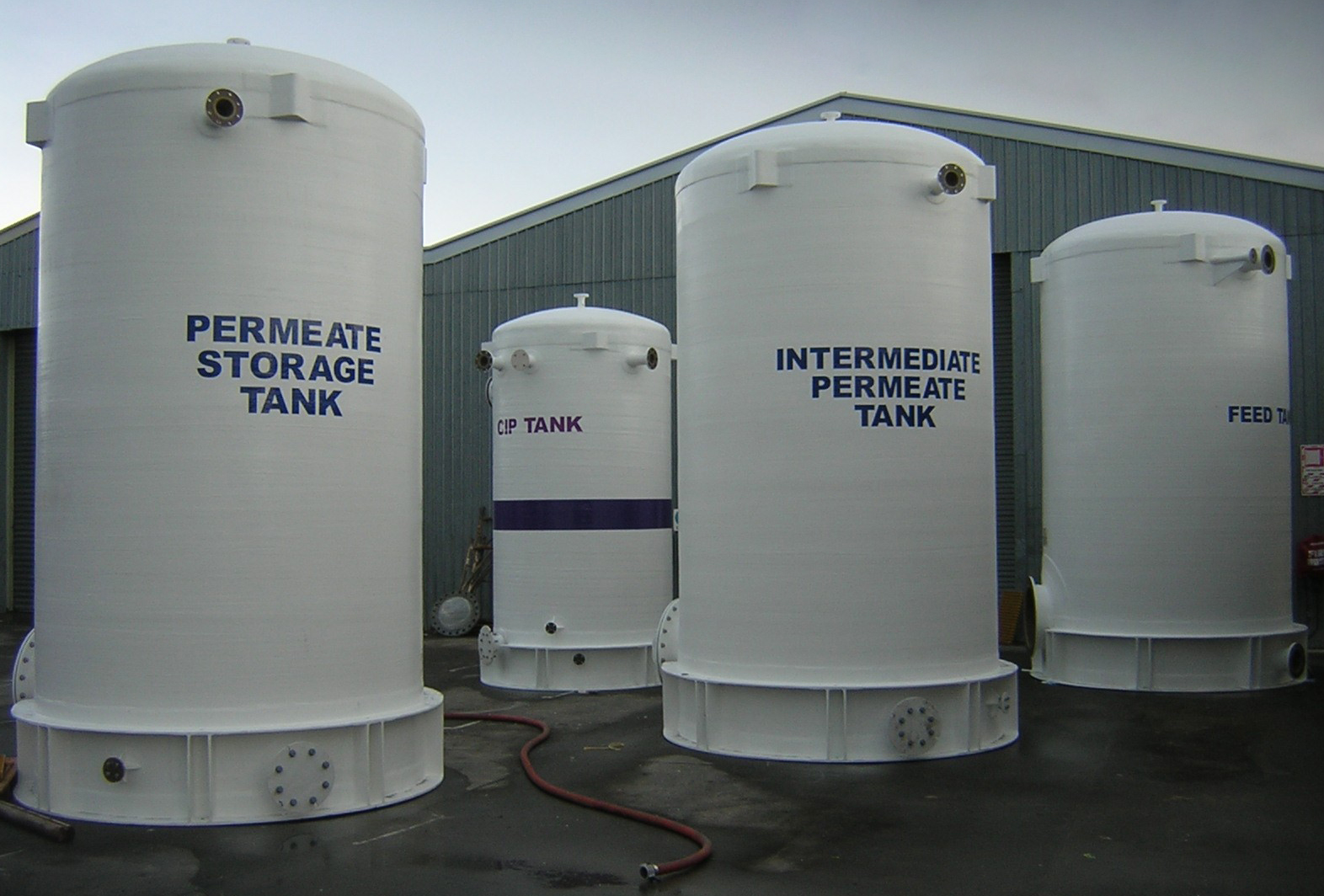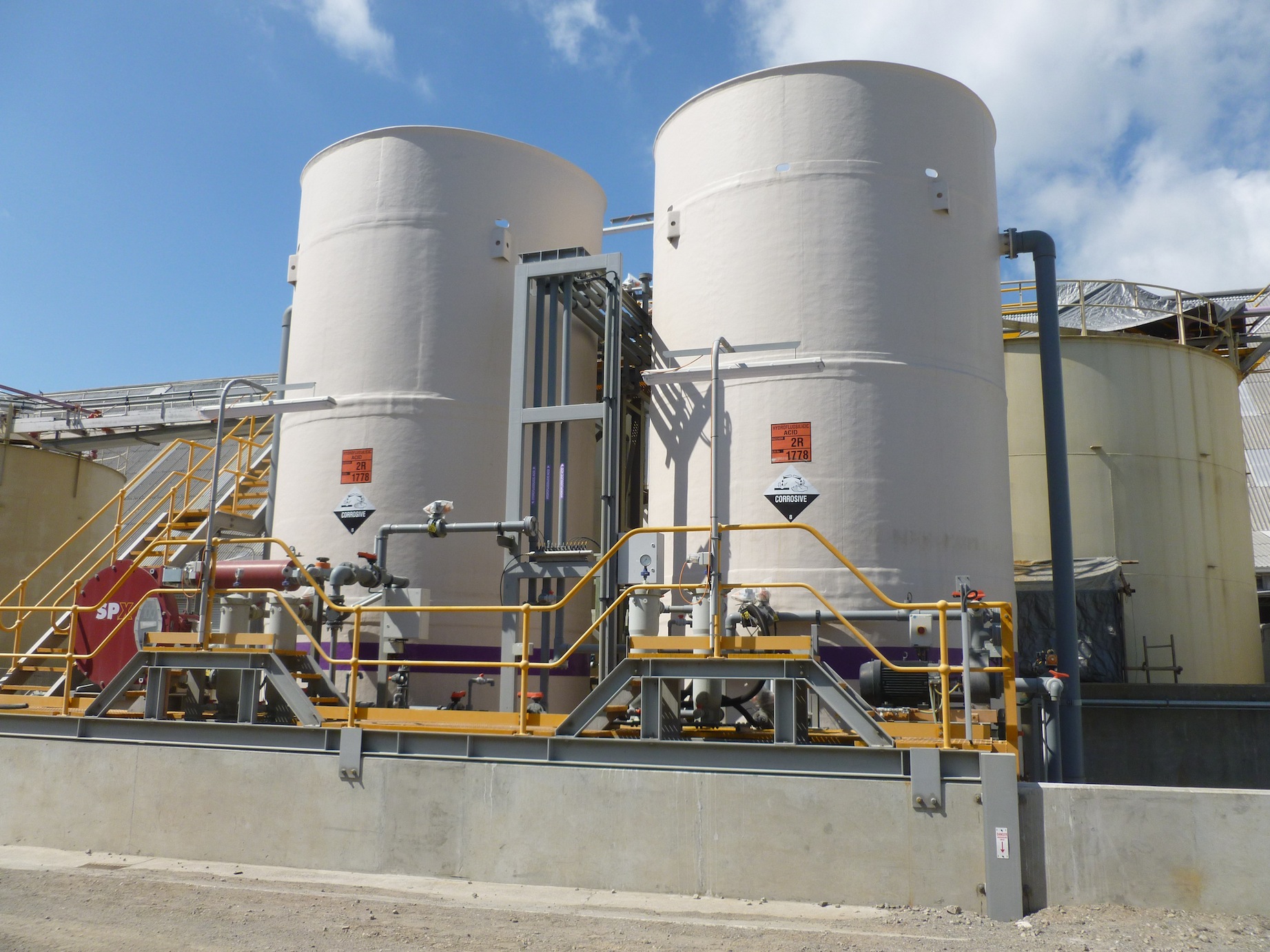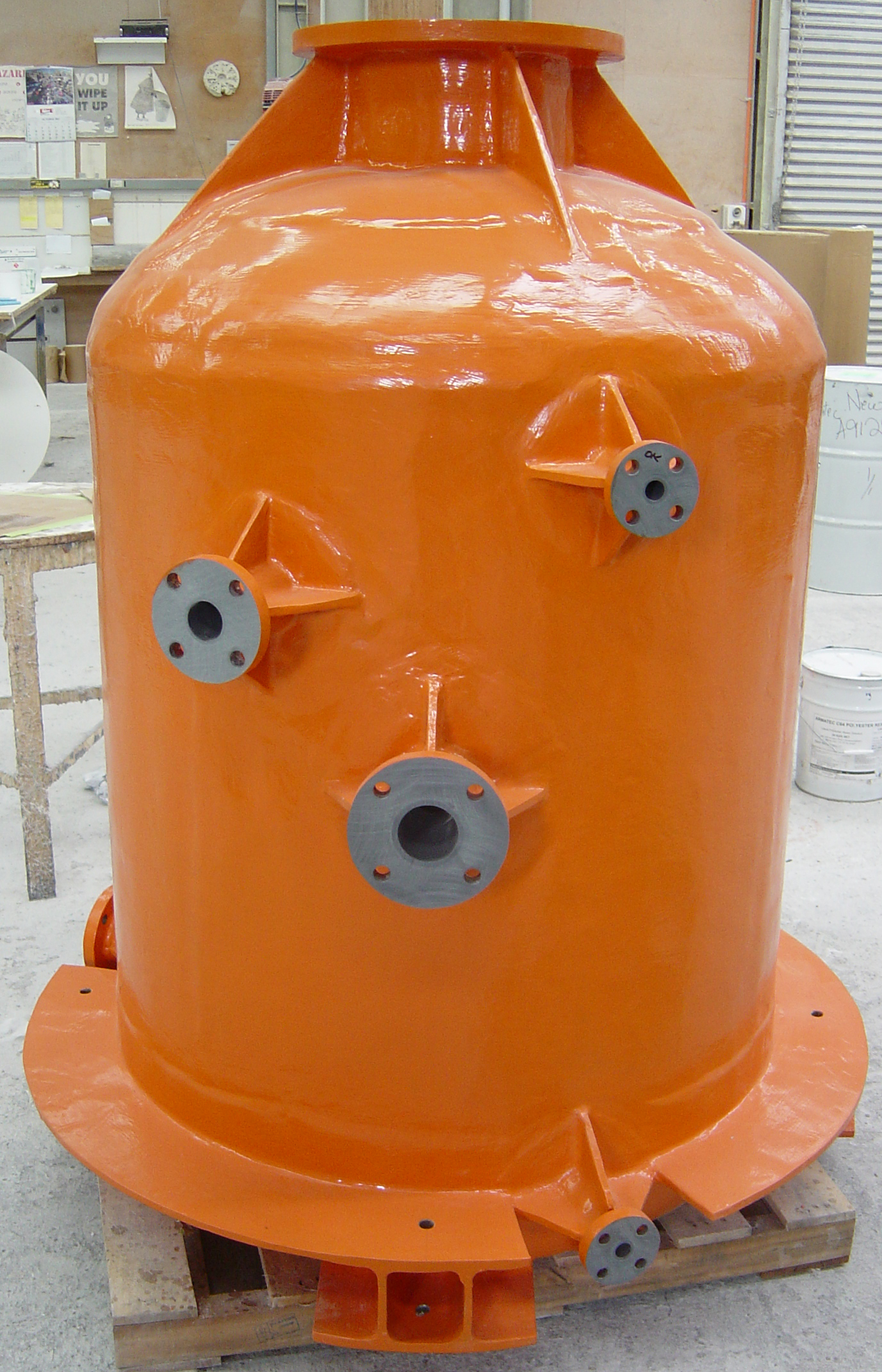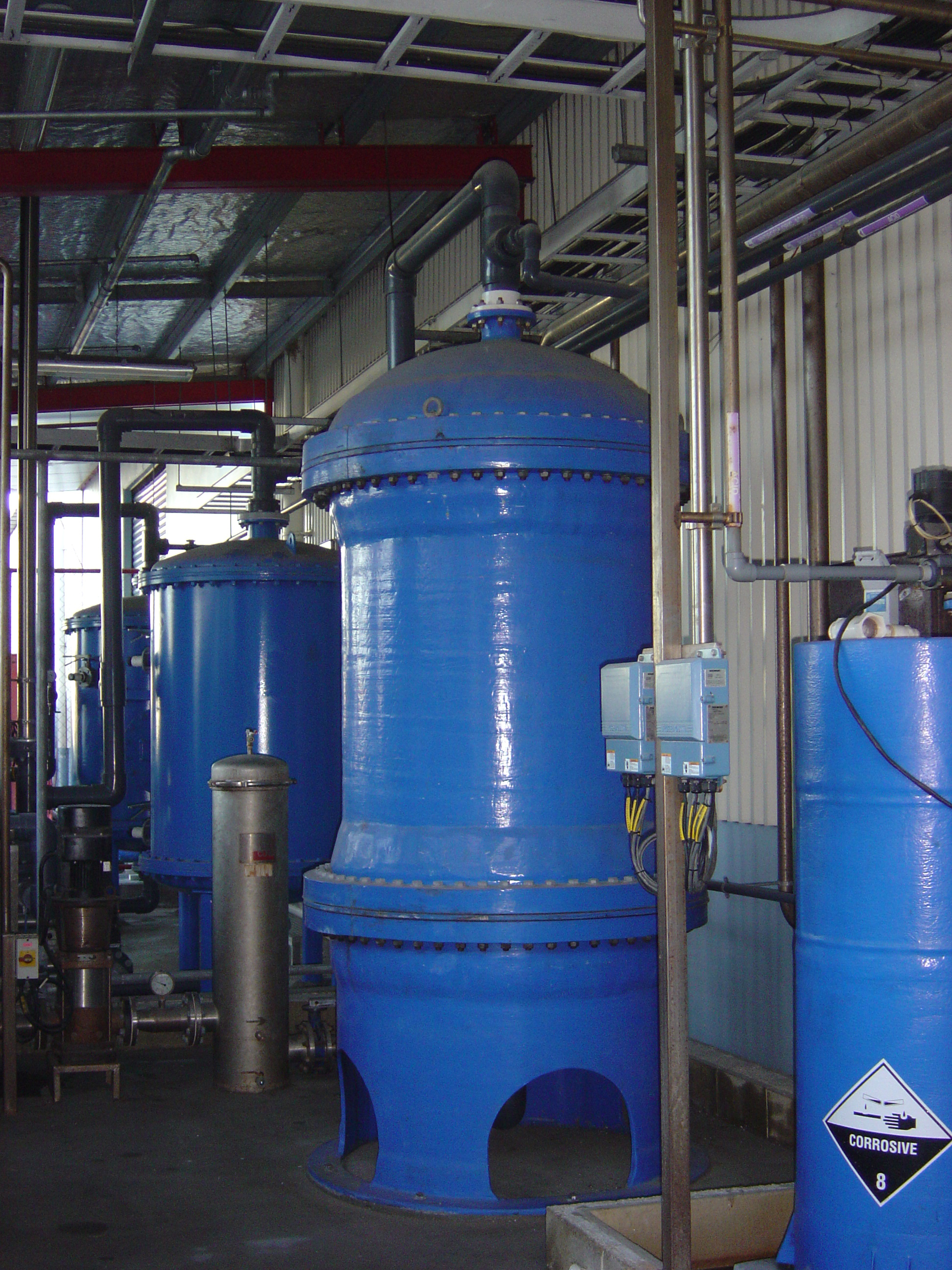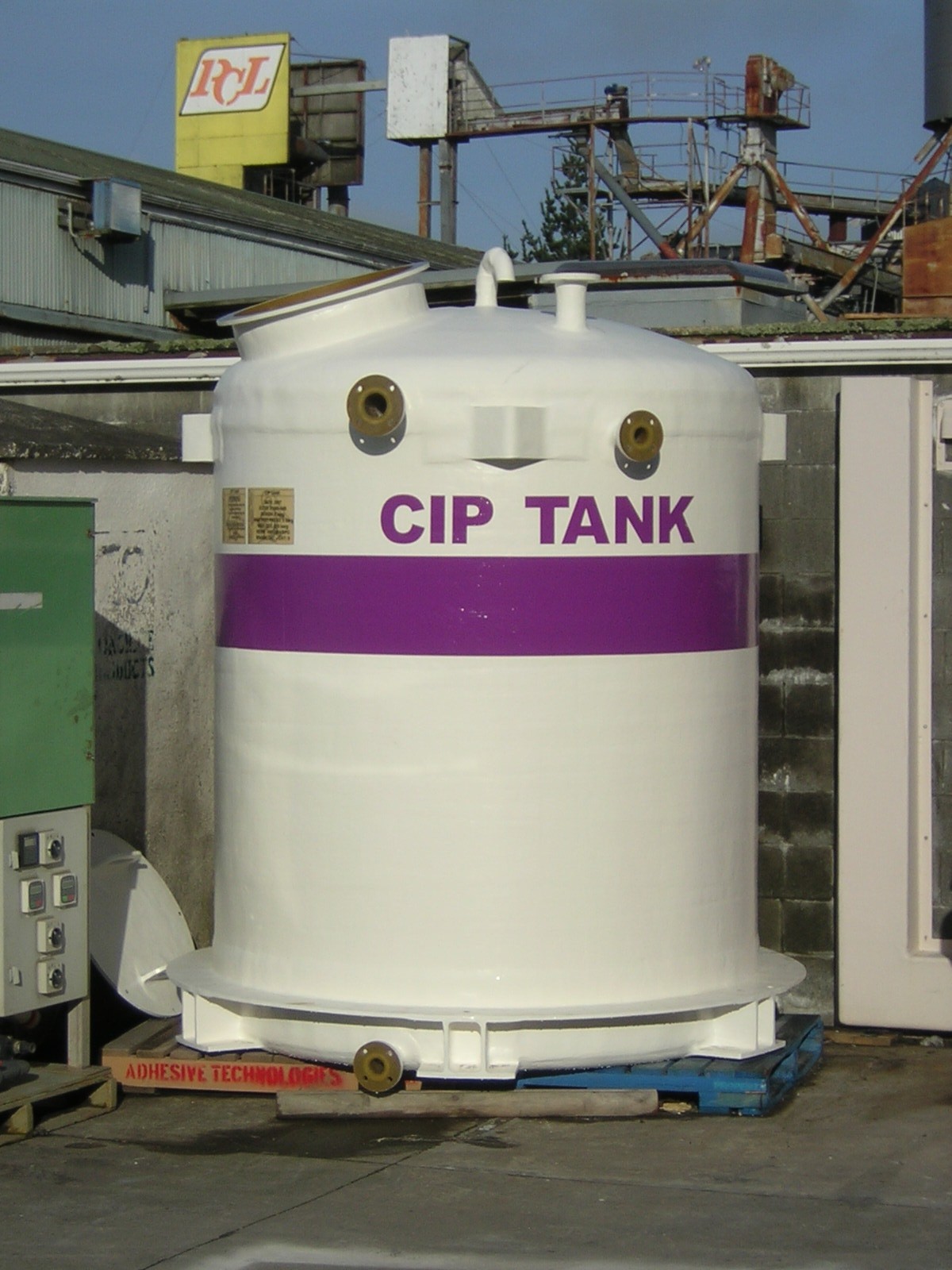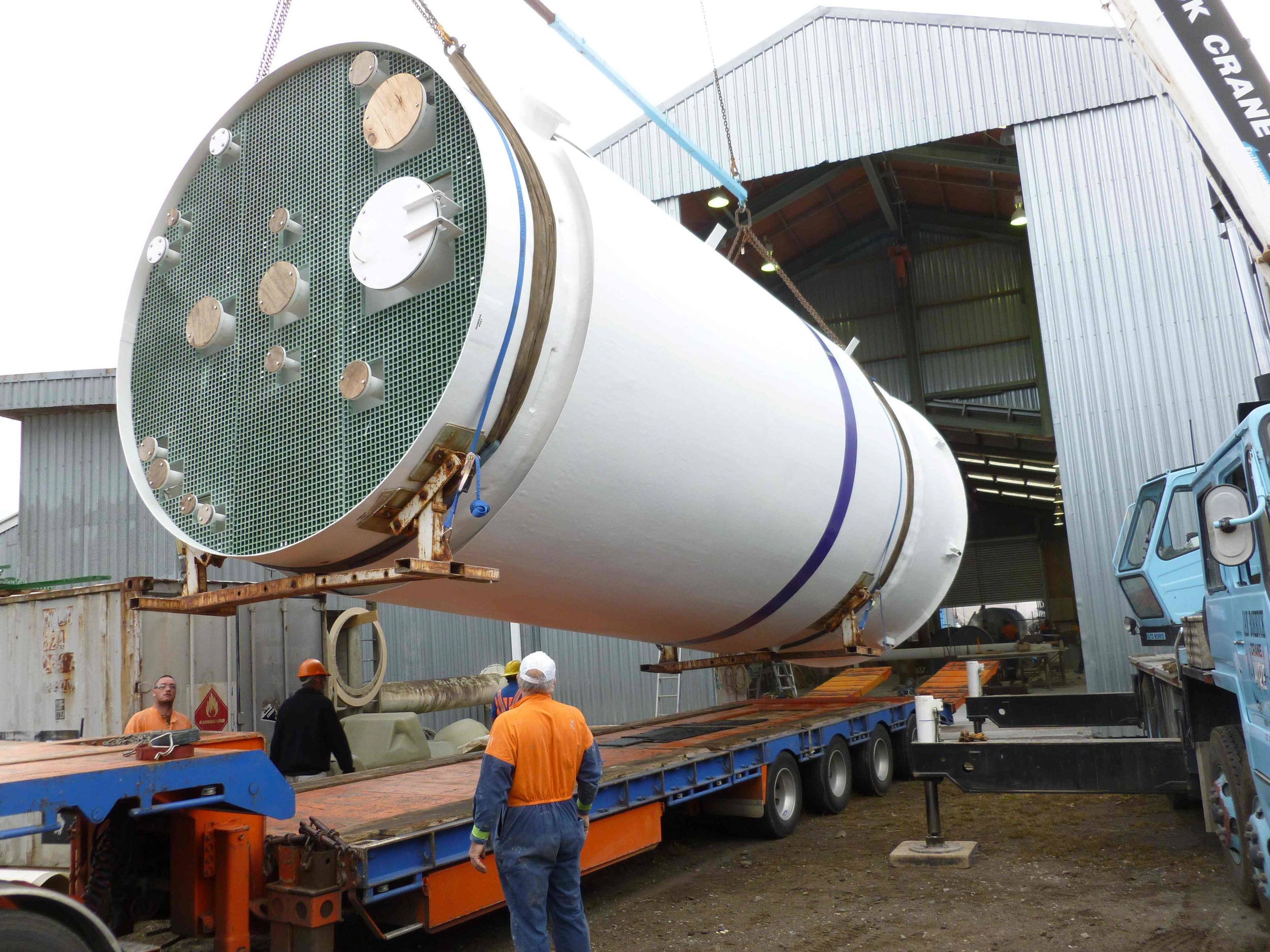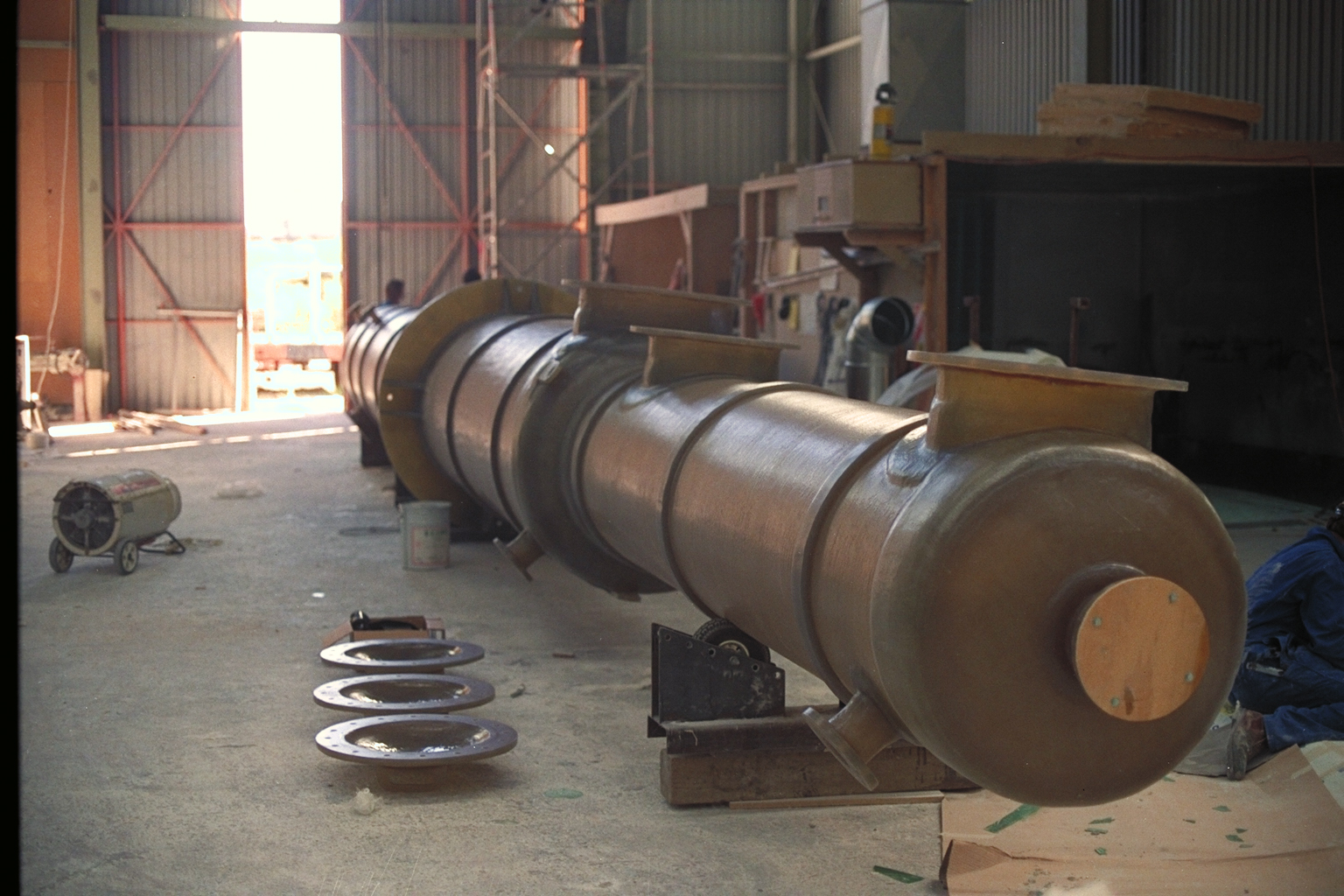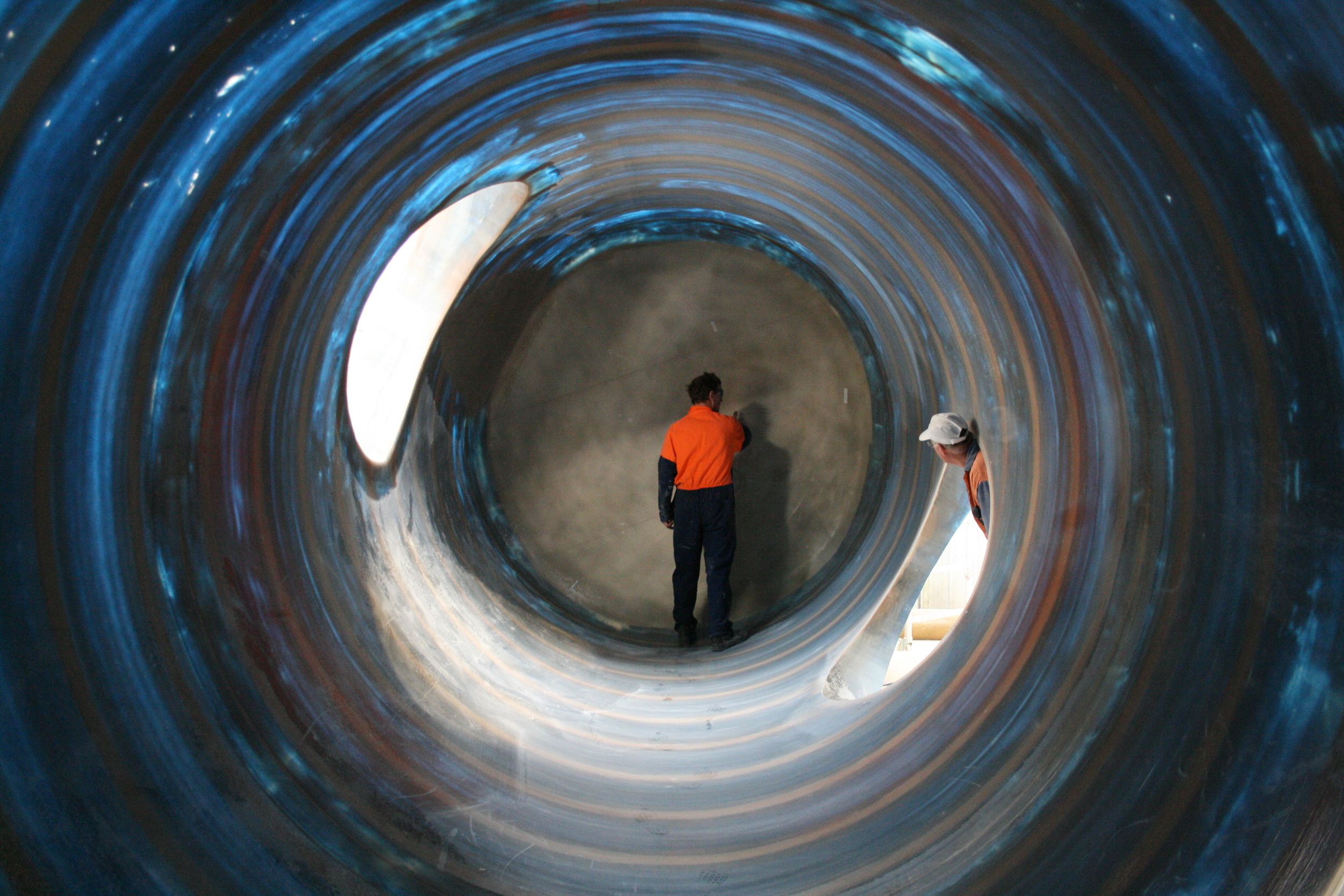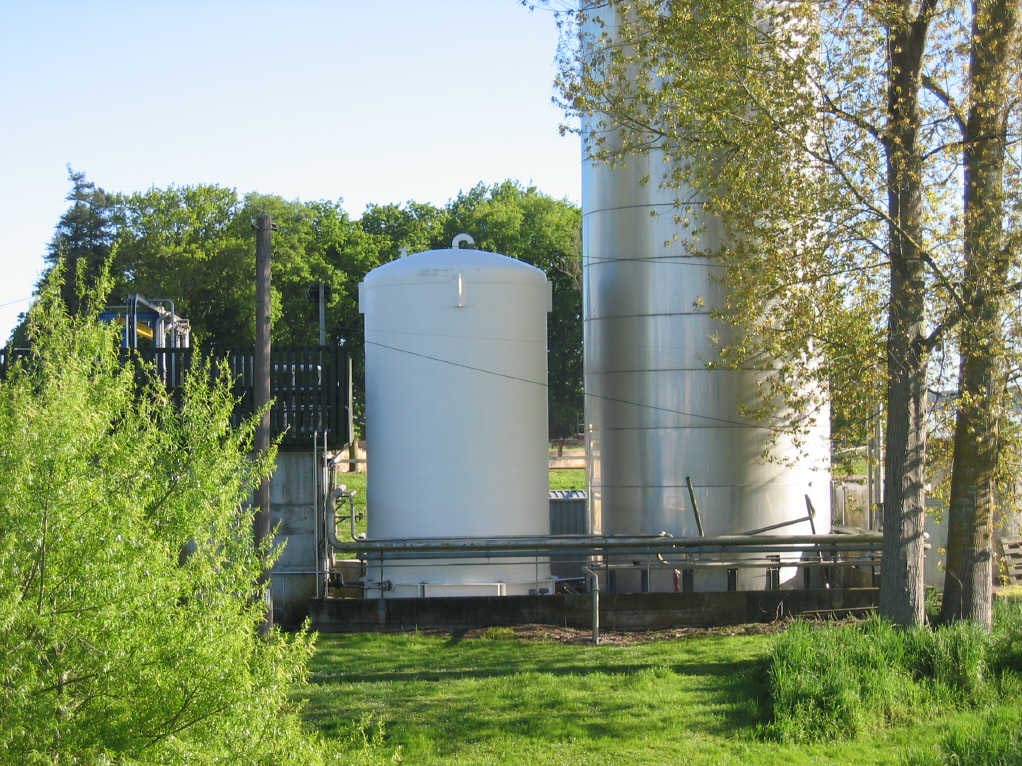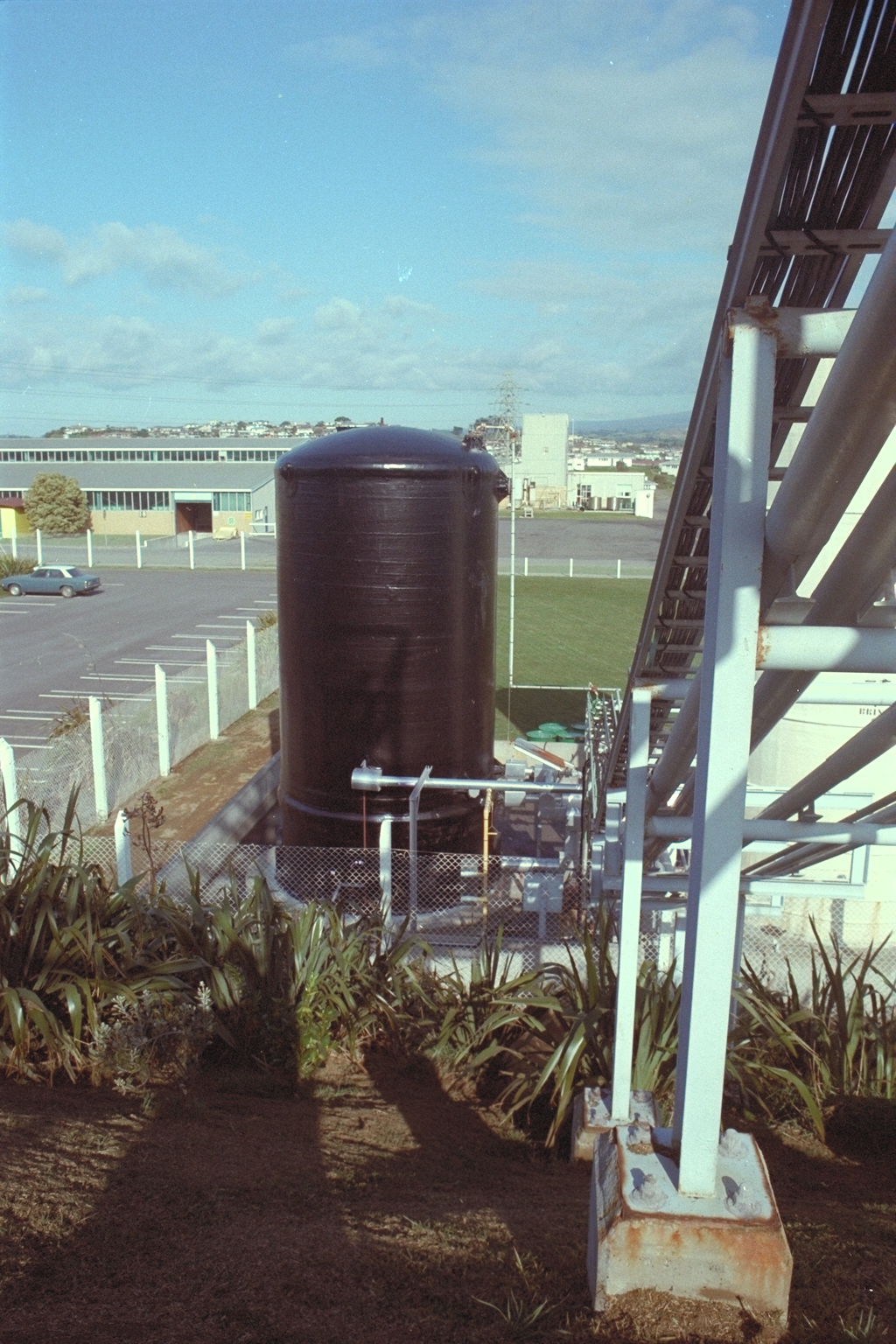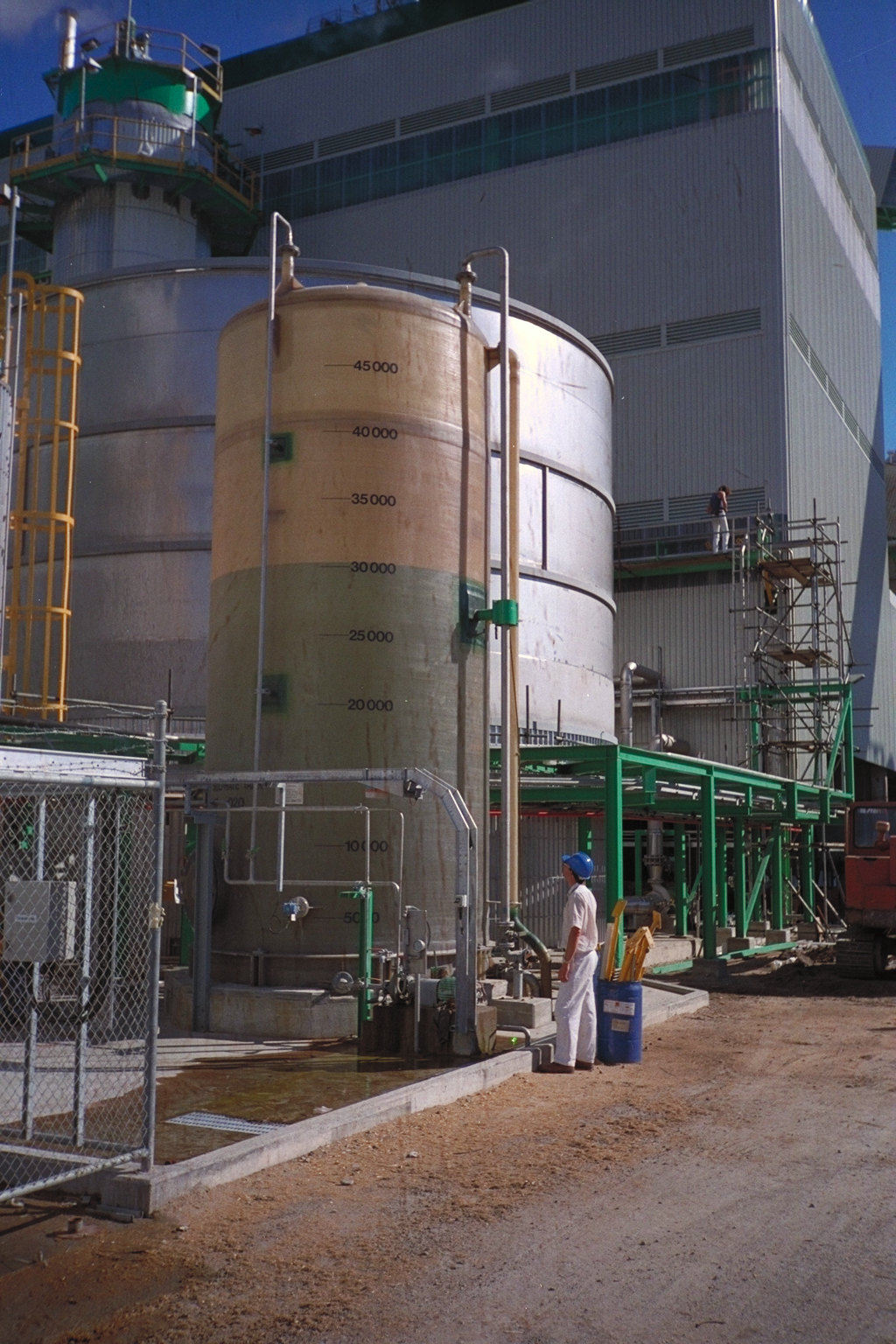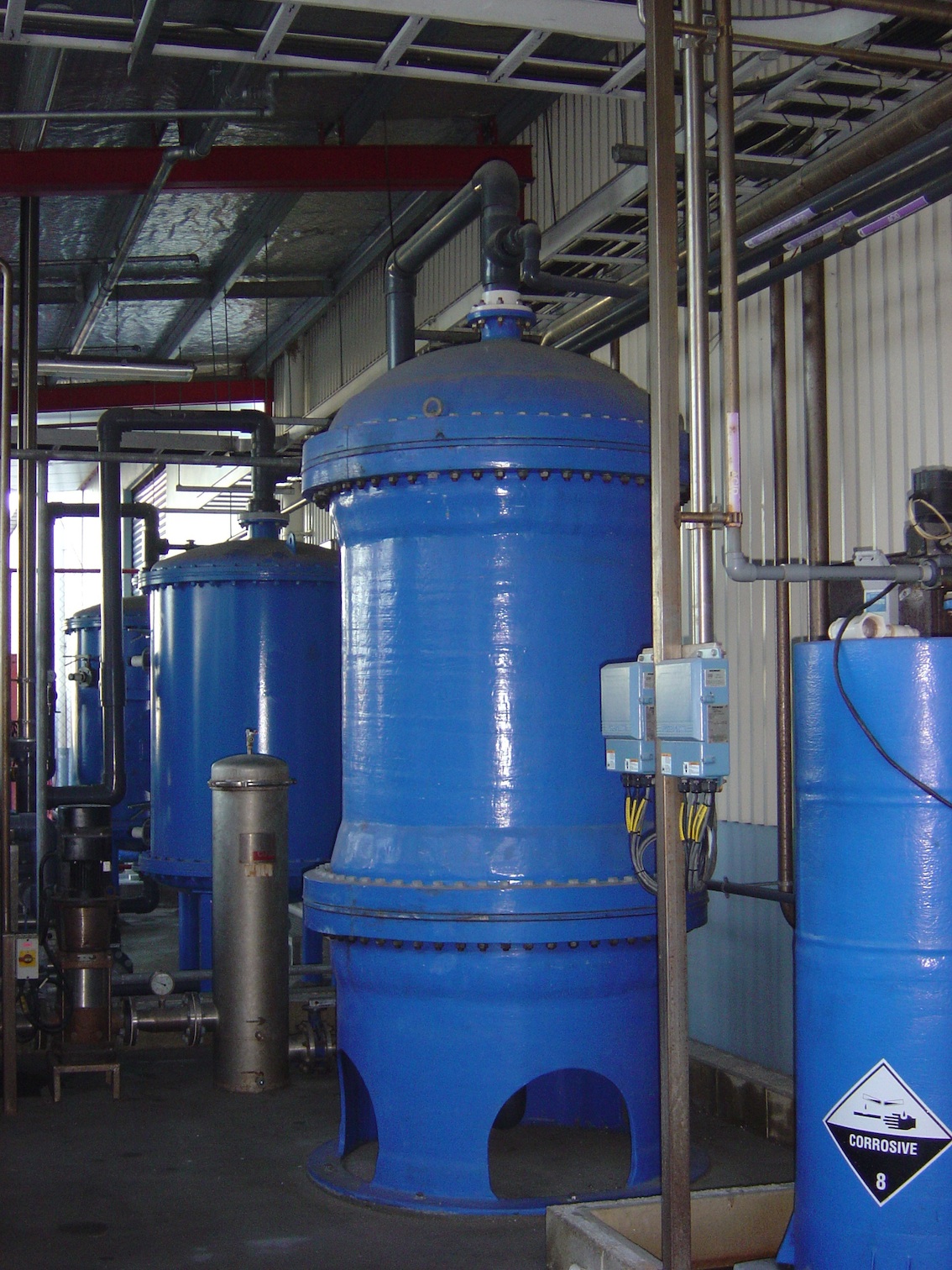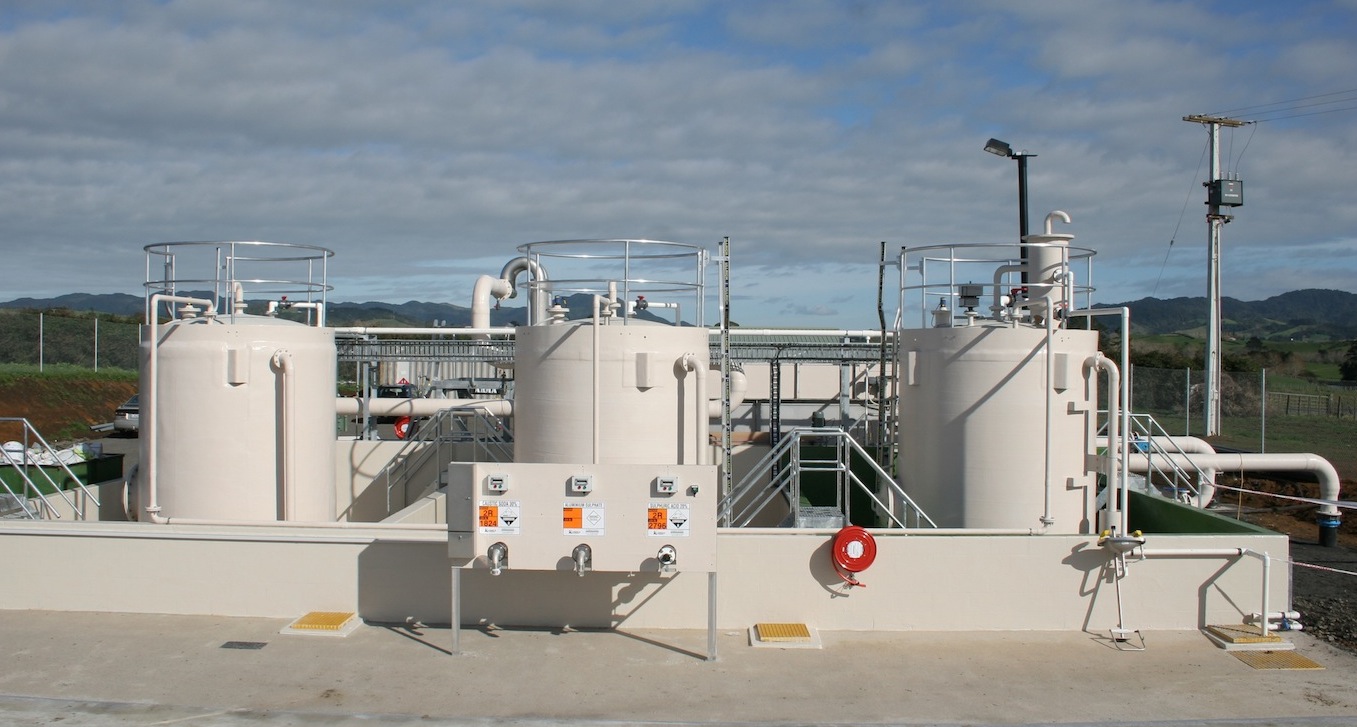 For storing, processing and transferring corrosive liquids
Fibreglass tanks for storing, processing and transferring corrosive liquids. Our tanks have proven performance in chemical resistance inside and out. Ideal also for wastewater, in corrosive atmospheres and marine environments. The result for you is a long low maintenance life.
There is a wide choice of resin systems. Vinyl ester resins are standard, as they have an excellent range of chemical resistance. Lower cost isophthalic polyester resins are used when lesser chemical resistance is needed; they are ideal for municipal wastewaters. Chlorendic polyesters, brominated resins, and other high temperature resins are available. Please consult Armatec for the correct choice of resin.
Armatec has a "Stationary Container Fabricator Test Certificate" certifying Armatec to manufacture fibreglass tanks up to 60,000 litres. The EPA number for Armatec's test certificate is FAB 0004. We can help you achieve HSNO and EPA Certification for your installation.
The lowest cost tank design is a vertical tank, with a flat bottom, domed roof, and with manhole in the roof. Vertical tank designs are available with sloping bases, raised bases, elevated on legs, flanged tops ... the list is endless. Tanks can be supplied with an inner lining of high performance PVC or CPVC if this is required for the service conditions.
Fibreglass construction methods enable the fibreglass reinforcing to be placed directly where the loads are. The wall thickness of the tank reduces as one moves up the tank, as the loads are smaller. Compensating laminate is applied around side entry manholes and other such nozzles to handle the stress concentrations at these points.
Seismic design is handled with a seismic ring and hold-down bolts. Seismic loads often dictate the thickness of the tank wall at the base; it has to be thick enough to resist buckling from the overturning loads during a seismic event.
Design and construction versatility enables manufacture of a tank to suit any requirement or specification. For specific loads from items such as agitators, or other imposed loads, Armatec consults with specialists in this field to design the required laminate.
The exterior of the fibreglass is usually protected from ultraviolet deterioration by coating with a pigmented finish coat. This is akin to applying sunscreen to your body, or painting wood. Fibreglass only deteriorates very slowly in sunlight, so some sites prefer to keep the fibreglass translucent to that the liquid level can be observed from the outside.
Fibreglass tanks are light in weight, and are easily transported to site and installed. Armatec often supplies the tanks on custom made cradles, returnable to Armatec after delivery. This aids in handling the tank and laying it down at site ready for installation.
Installation and handling instruction are available from Armatec.
Fibreglass tanks with diameters to 4000mm. Engineered to international standards and NZ seismic design standards. Standard design is vertical tank with flat bottom and domed roof.
Key Features & Benefits
High quality custom-designed fibreglass chemical tanks

Manufactured to international standards
Manufactured by the contact moulding method, achieving a resin to glass ratio of 70% resin to 30% glass.

This gives the fibreglass laminate the best chemical resistance possible, as it is the resin that is responsible for chemical resistance.

Contact moulding also limits migration of any chemicals through the laminate should any mechanical damage occur, as the amount of continuous glass fibre is minimised.