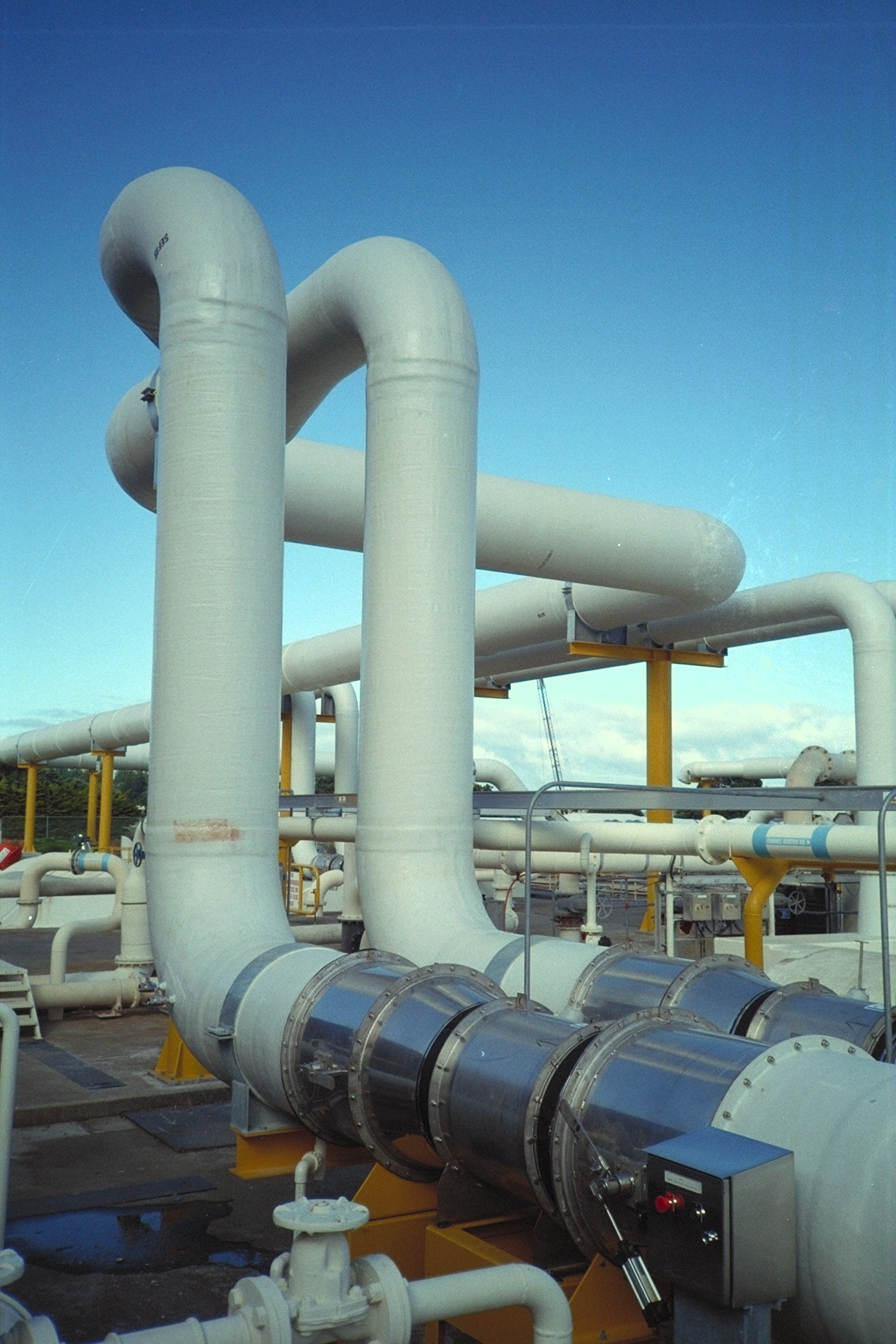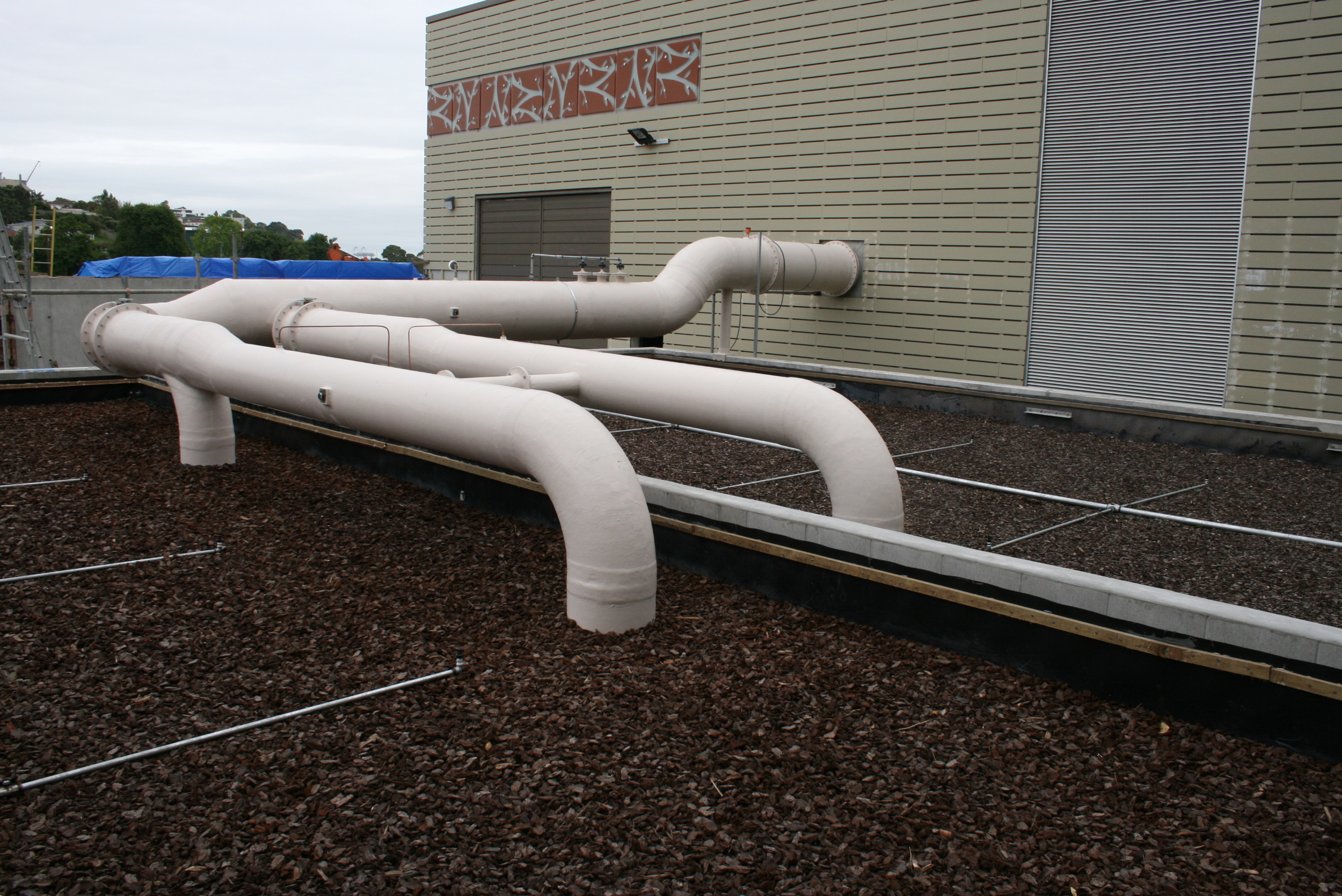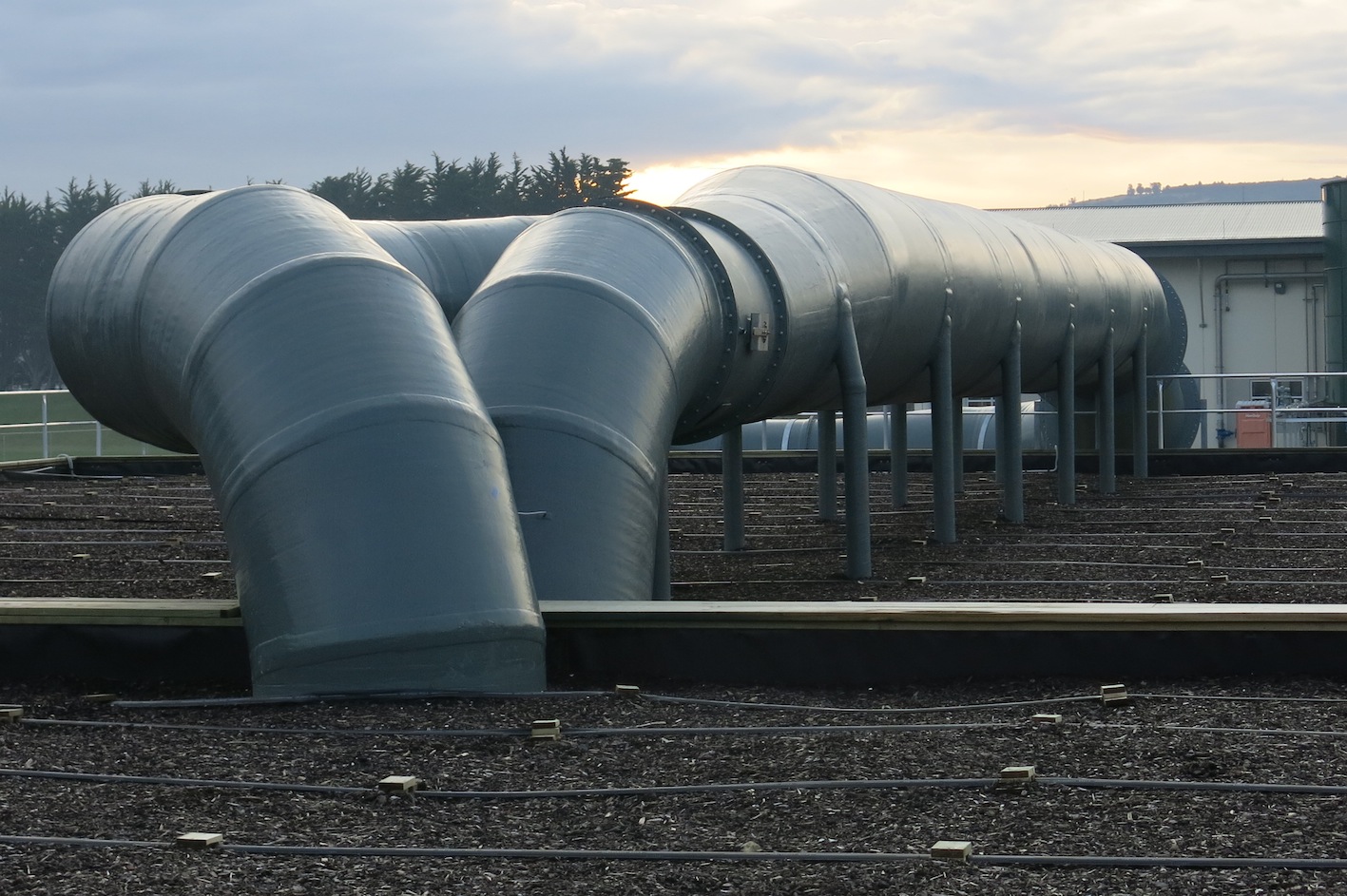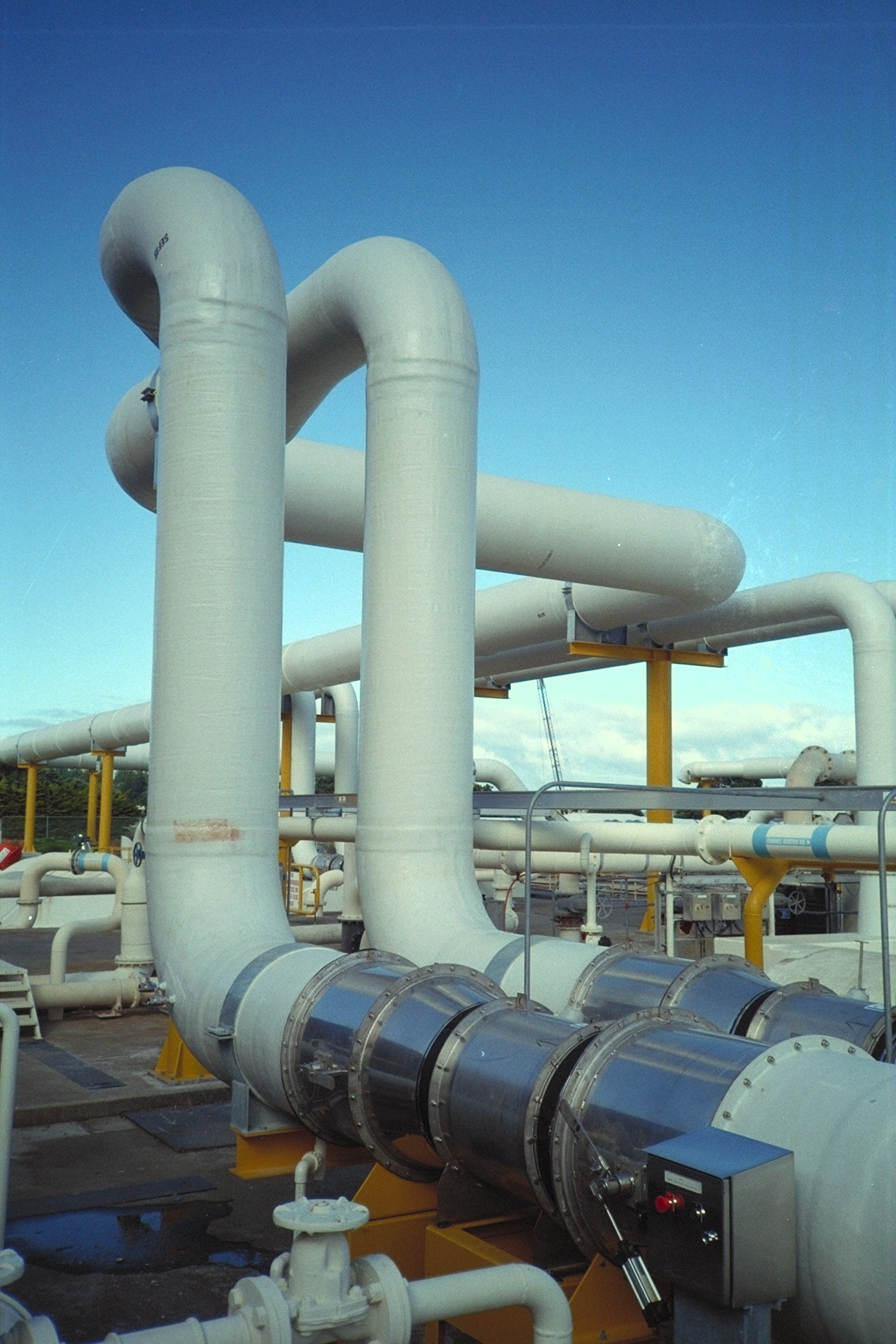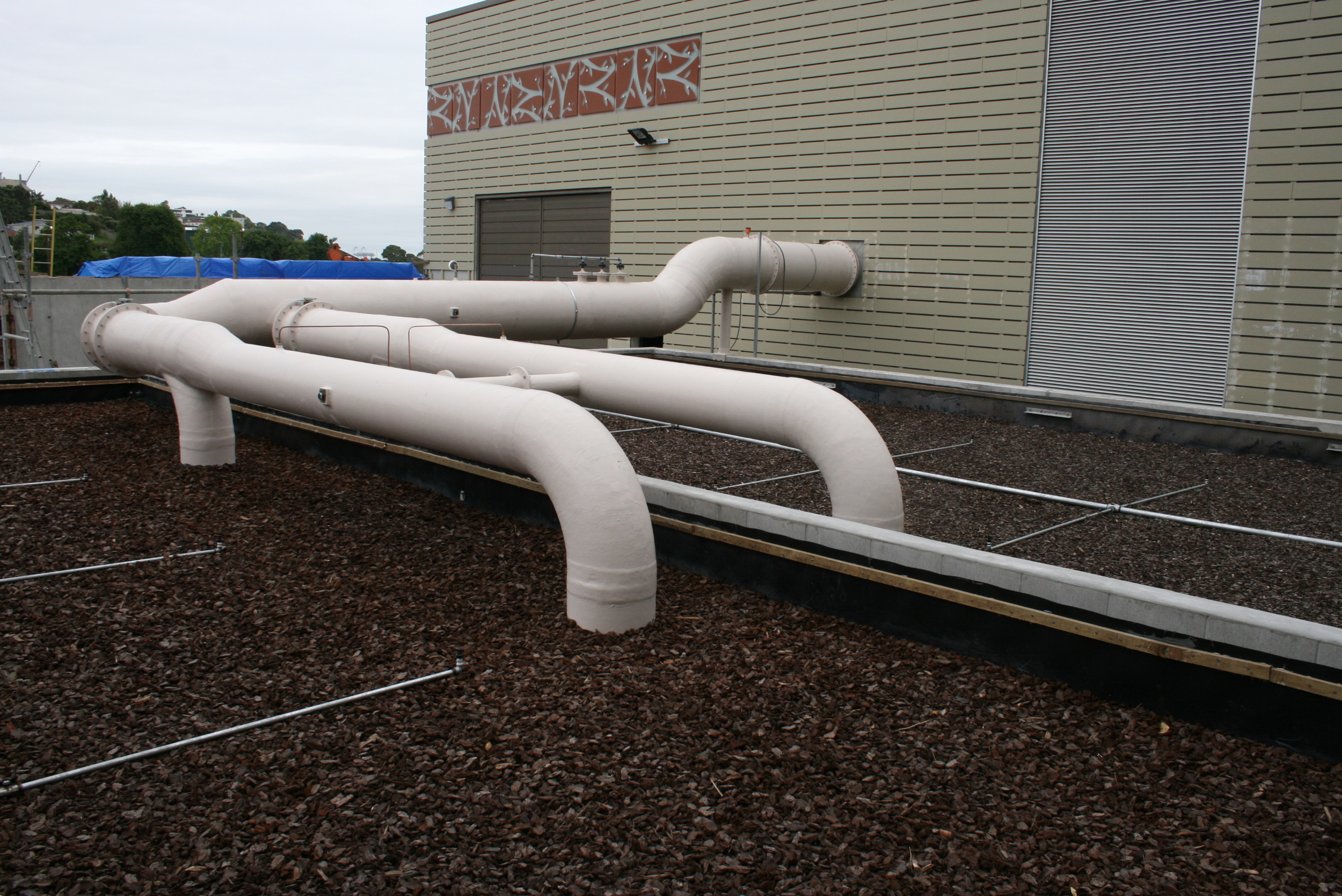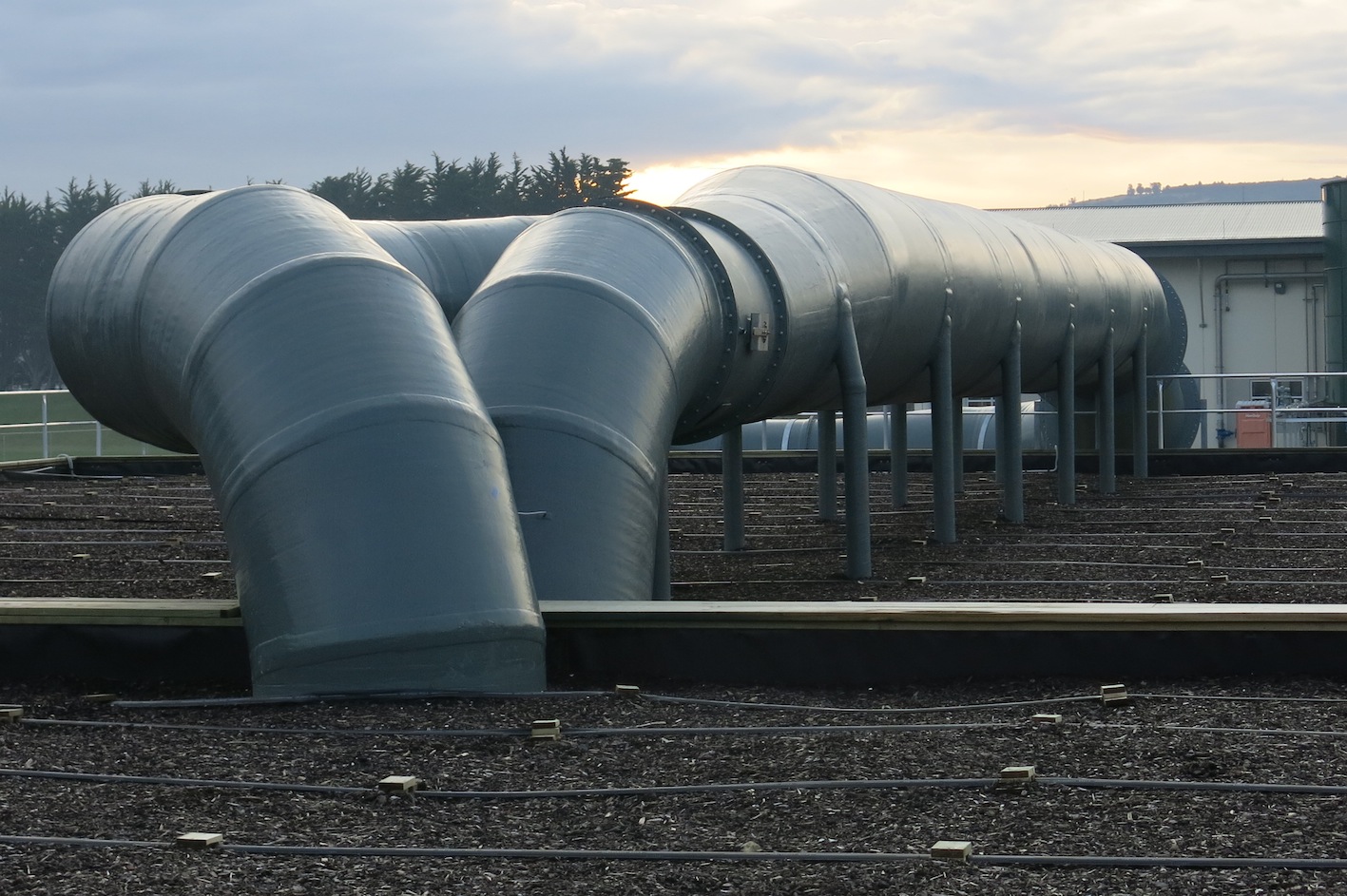 For use on corrosive, odorous, noxious and acidic gas streams
Air collection systems: ducts to more than 2m diameter, swept and mitred bends, tees, reducers, dampers etc. Stacks to achieve maximum dispersion of discharge.
High quality, complete range of elbows, flanges, dampers, tees, wyes, branches, plenums and more.
Standard jointing is on-site 'butt and strap' joints for leak-free completion.
Duct sizes from 100mm to 1800mm in diameter plus with capacities to more than 30 cubic metres per second.
All engineering advice provided in-house for optimal design. Fabricated directly from plans in made-to-order approach for a perfect fit.